Ditto Music Reviews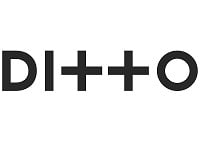 Ditto Music, found online at DittoMusic.com, is a company that aims to give musicians the ability to record and distribute their music while keeping 100% of their sales and all the rights to their creations.

According to their website, Ditto Music was started by a couple of musicians that wanted to be in charge of putting their own music out there, which turned out to be so difficult and time consuming that they decided their real calling was to help other up-and-coming artists be in charge of their own music.
How Does Ditto Music Work?
Setting up an account with them is free to get started, but the actual recording and distribution process will cost money depending on what you are trying to accomplish.
But Ditto Music says they are not just a distributor who throws your music out there like other websites, they are also a record label that helps you improve your career by setting up events and promoting you at festivals like SXSW, Liverpool Sound City, and more.
Cost/Price Plans
The costs of using Ditto Music are completely dependent on the services you personally choose to utilize. Recording and distributing a single costs $9, an EP costs $20, and a full album costs $35.
They also have a large variety of other services and opportunities their provide for their artists with an equally wide range of costs, depending on what you choose for yourself.
Refund Policy
Ditto Music does not publish or advertise any general, overarching Refund Policy regarding their services, which indicates that they will address issues on a case-by-case basis as needed.
Customer Service Contact Info
Ditto Music is a UK based company, but users based in the US can contact their offices here at [email protected], by telephone at 615-678-8917, or by traditional mail at 1412 17th Ave South (Music Row), Nashville, TN 37212.
Reputation
Ditto Music is generally well regarded within the independent music distribution community, and has even won some awards in the past for the customer service they provided their members.
Is Ditto Music Safe?
There does not seem to be any complaints regarding safety at this time.
Competitors and Alternatives?
There are a few different companies that offer similar distribution services, like TuneCore and CD Baby.
If you have any experience with Ditto Music or their services, please leave your reviews below.
Ditto Music Customer Reviews