Curable App Reviews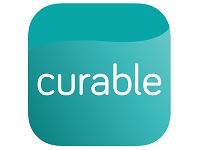 You may also be interested in
Curable App Customer Reviews

Elena
I have been using the Curable app for about 9 months now. After several years of practically living in doctor's offices with no relief...and my pain was getting worse.....I figured I had little to lose. I used the free version of the app, and was impressed by the Expert Interviews. So I bought into the 12 week program. It changed my attitude to my pain, and gave me home. I am still part of a group of folks who get together weekly to encourage each other. (Free) and my pain is getting better slowly. Like most things, I am sure this is not the answer for everyone, but if you have been in pain for awhile and are tired of doctors, it's worth a try.

Ellen M
It was not what I expected
I did not click with the CurableHealth app. I paid for it and do not regret it. It was worth trying.
That said, for two years of chronic pain I listened to the free youtube videos by "Mindful Movement".
At night, when getting to sleep was challenging, I turned on one of their many soothing videos. Extensive collection to choose from.

Danne V
Scammy business practices.
I signed up for the app on my computer during the pandemic but was not able to find any real information on how to use it or any information about my account or initial signup information. I did get curable emails. After I was charged for renewal, I tried to find my account and how to cancel. I found no account, no original signup receipt and no way to cancel the account at all since I had NO information about my account except for a charge on my card. I was able to request technical support on the site to cancel the account. There is a disclaimer that says there are NO refunds. I had not used the app at all. This sounds like a scam. I am thinking about reporting to BBB

Don S
Don't waste your money there much better apps out there calling your pain a 'banana' really hasn't helped me at 3am while in pain!

Maki
I found that they have chosen for everything doesn't resonate with me nor do I like their interface for navigating curable once you become a member. Although they have many helpful ideas I don't find myself using my membership because it stresses me out more. I just wrote to give curable feedback on this and they said sorry you don't like it and but it's well over your trial period (it was only by 13 days). I don't take issue with not getting a refund but a nice note that they would consider or review my feedback would have been nice. Finding a way to even contact them on the site is difficult. I also find there are almost no 3rd party reviews but only glowing reviews on the curable site. I can't be the only one that has a slightly negative comment. Makes me wonder.