Credit Cube Reviews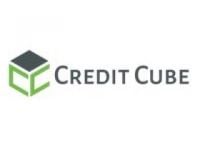 You may also be interested in
Credit Cube Customer Reviews

SammieLee
Received a text to call back to finalize my application for a 200$ loan. At first it was an American woman who transfers me then to a non American who seemed to be legit and had my information in front of him. Said he would transfer me to another person to finish finalizing. I was hung up on.
So as I called back another non American answered and said oh everything looks good no need for anything else. He sounded shady so I started asking Questions..what's the address? Where are y'all located? What's your name and is this number I called the business number. Well it took him 5 mins to find a PO Box address.
Then I asked how would they get their money back he said it was be taken once a week. I told him I get paid bi-weekly. He then proceeded to change and claimed he said Bi Weekly. He spoke really fast when given me the Address and the toll free number 888-885-5646. I asked for his name and all he could tell me was Jim..after asking again i finally was given a last name that sounded made up. No sooner than I hung up I received a text.
Telling me that my application had been withdrawn. This is a very shady and dangerous sounding company. I would NOT recommend given them any of your information. I just hope mine will not be compromised and they try to take money from me that was never loaned.

Sherry B
Credit cube is awesome. Fast and easy to apply. Great cutomer service. Will recommende to friend. They where there when I needed the help.

Adrienne J
I usually don't write reviews but I really wanted to comment on the great customer service I've received here thus far from credit cube. They really saved me when I was in a jam and the process was really simple and easy. Anytime I've had a question about something someone is always willing to help me and they are very efficient at what they do. I even needed to push a payment back and they honored that for me. If I am not able to reach them on the phone I'll send them a email and someone always gets back to you right away. I'm a proud member of credit cube and I plan on taking out more loans when it is nessasary. Thank you credit cube for making my life that much easier.

Jacqueline B
Basically a waste of your time. I have read some of the responses from CreditCube to applicant'ts and they just continue to show their lack of professionalism. CreditCube mentions they ask clients off the bat if they have direct deposit, however that is NOT true. I went through the entire loan application and "do you have direct deposit" was never mentioned, although it apparently is a must to have direct deposit in order to be considered for a loan. Also, you must meet the following requirements:
•Be at least 18 years of age.
•Live in a state serviced by Credit Cube.
•Have an active and valid checking account.
•Have a job or regular proven source of income.
•Have an email address and verifiable phone number.
Does anyone see "Direct deposit" on there? Me either. They took all of my information and even APPROVED me for $400, despite me not having direct deposit. It wasn't until the next business day that I got a text message stating my loan had been withdrawn. At first I though this may be due to me not reaching out to claim my $400, but after spending 45 minutes on hold I decided to just email to see what had occurred. That is when I was informed that they do not offer loans to people without direct deposit. There are TONS of businesses who do not offer direct deposit to their employees, but that is what check stubs are for, to prove income, which is what they mention on their website, that you must PROVE income. No biggie for people who have check stubs, right? Ha. Nope. They must have direct deposit. Again, the biggest issue is that direct deposit was never mentioned as a requirement prior to me filling the application out. Had it been mentioned, I would not have wasted my time because I am 100% aware that my job does not offer direct deposit. So, thank you CreditCube, for the wasted time and misleading information on your website. I strongly suggest you guys fix your entire company, along with those ridiculously high repayment totals. I guess overall you guys did me a favor by NOT approving me. I can go get (and have) a payday loan in the amount of $400 and only pay back $496. Where do you all get your math from?
BE AWARE --- GO TO YOUR LOCAL PAYDAY LOAN PLACE. YOU WILL BE DOING YOURSELF A FAVOR

jay h
Unprofessional, chew in your ears, they are not the loan company they say they are. Don't give them your information and I did and should of never.

G-Rolla O
They were rude and unprofessional. Gave me the run around all day and at the end tell me i cant't get a loan cause i haven't been on my job long enough

Mat
Initially, I thought credit cube was ok for a short term loan. Paid it off. Received email stating the paid off amount and inviting me to take another at a lower rate. I submitted the new loan. Confirm all my info with the customer service rep. Told I would receive the loan the next day. Later the same day. I received an email that my loan app was withdrawn. I didn't withdraw it. I log into to my account - no into other than 'denied'. I email customer service inquiring why. No response till 24 hrs later. Stating. Contact this person within 30 days. Didn't I contact them 24 hrs earlier? Why should I continue to contact them. I'm a customer. They should of contacted me with this info intially

Brandon W
I took 4 loans in total with them.
They really came through for me with quickly.
The representatives that I spoke to were very professional and kind.
Even though I had issues with several of my payments, they never charged me extra fees and helped me closing my loans.

Latoya O
Do not use this company. They are very unprofessional and do not conduct business apprpriately.
Adam – this rep was extremely rude and unprofessional.
Robert – this rep hung up on me
Marine- this rep promised a call back and did not

Emily H
Good for short-term loans
I used this service for a short-term loan last month. I have already paid it and haven't got any extra fees. Basically for the short-term loan it's a good service. I can say nothing about other types of loans.