Coupons.com Reviews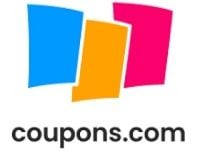 You may also be interested in
Coupons.com Customer Reviews

Gail S
August 15th I redeemed a $10 rebate from a company that uses coupons.com to process/complete the transaction. The rebate was confirmed from the company. All of the needed steps (text exchanges) was completed with coupons.com. I have screenshots of those steps. I received a text from coupons that the $10 rebate would be deposited in my paypal account. That never happened.
You cannot call them to talk to someone live using coupons.com. I completed a survey which prompted a series of emails with tech support to solve the issue. Coupons.com has no record of the redemption in their system. I have supplied screenshots of each step of the redemption process that includes the text messages and notification that the payments would be deposited to my papal account; that shows that the order was in their system.
It is not the responsibility of the customer to supply the data for them to find the order/redemptions, it is theirs! After leaving 2 voicemail messages 650-605-4600 Qoutient Technologies/coupons.com no callback within 48 hrs as the message states. It is now one week later.
No response from [email protected] email address provided for coupon.com support on the Quotient Technologies webpage…not listed on coupons.com. This is not professional and the way to treat your customers!

Christina L
SavingStar to Coupons.com an apparent scam
So far, a very major time-suck with no pay off. SavingStar is being taken over by them, and I still have $4.50 on account plus 25 cents from last week for the Healthy Offer of 25 cents off an orange, which they failed to credit.. States will get it via PayPal by the end of December.
A condition for getting the money back from SavingStar is to activate a cash back offer. With 11 days left to go, there are no cash back offers! I stopped the downloading the app when it took me to the Apple app store where a credit card was required. I was not allowed to skip that field.
I signed up on my phone and linked my loyalty cards and can see the e-coupons I have previously clipped on my laptop. It does sync as I have added more e-coupons to shop later today. However, just to see my clipped coupons on my phone is not reason enough to stay with Coupons.com, and after December 31, I will pull the plug.
===============================================
"Pay out your balance
"All it takes is a few simple steps to complete by November 30, 2020. Your final balance "will be paid out via PayPal by December 31, 2020.
"Download the new Coupons.com app using this link.
"Sign up or sign in and activate at least one of the new grocery cash back offers.
"Fill out the form below and hit submit" (my SavingStar email and my PayPal email)

P.J. N
cancel using the instructions they provided. It did not work. I tried googling it. No contact number provided (surprise surprise) It was only after they billed me an extra month that they added the revert to free option. Total BS!! Will never again!

Barbara S
Did not accept scanned receipt
I like to the print option, however my scanned receipt that said it was accepted, just disappeared. That page says "no receipts submitted ". Won't use that part of the app again.

Steve C
Multiple times I've submitted receipts through their app for redemption. I've always complied with all requirements within the offer time period. Yet any time the mobile coupon value is greater than $1.50 Coupons.com consistently makes up an excuse not to pay. This is negligence, or fraud, probably both. DO NOT do business or expect responsibility from Coupons.com.

Carol D
I've tried twice to use coupons and was told I was trying to steal from businesses I go to quite often

Carolyn G
Will not print my coupons
I can not get my coupons from coupon.com to ever print. I can from other websites but not coupons.com. I have tried several different printers and tried printing from several different devices. Still no coupons