Citizens Disability Reviews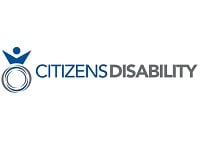 Citizens Disability, found online at CitizensDisability.com, describes themselves as "the premier Social Security Disability advocacy group" and says their mission has always been to help people who deserve Social Security benefits.
According to their website, Citizens Disability believes that there are millions of Americans who are disabled and unable to work, and that these Americans are entitled to Social Security Disability benefits.
Unfortunately the process that someone must go through to apply for and receive their benefits is often complex and can even require legal hearings. The average person may be intimidated about going through such a process.
In their commercial, Citizens Disability says that they promise to assist their clients throughout the entire process, from the beginning with the paper filings all the way to representing them at hearings if necessary.
This company says that if they do not win your case and you do not receive your benefits, then they will charge no fees. Customers who do win their cases and receive benefits will be charged a cost of 25% of the accrued benefit amount, up to $6000.
Customers who are not sure if they qualify for benefits but think they might can receive a free evaluation, either from the Citizens Disability website or their Citizens Disability Helpline phone number, 1-800-490-8435.
This free evaluation will determine whether or not you may be eligible for the benefits as well as match you with a disability advocate that will assist you in the beginning of and potentially throughout your process.
Before beginning the process, applicants should know that it often can take longer than 6 months to complete and sometimes even as long as a few years if there are complications or issues with your disability status.
Though some customers may have complaints about the length and difficulty of the process, Citizens Disability promises to try and secure your benefits in the shortest amount of time possible.
If you have any experience with Citizens Disability or their services, please leave your reviews below.
You may also be interested in
Citizens Disability Customer Reviews