Citizens Disability Reviews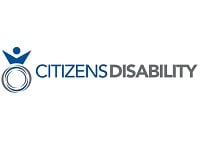 Citizens Disability Customer Reviews

Mike
I first filed or social security on my own and I was denied.I contacted Citizens to help me with the appeal. Here's where all hell broke loose. Citizens disability missed the 60 day appeal deadline. They started a new case instead causing me more time waiting. I found out what they did and I immediately dropped them as representatives. I filled a completely new claim on my own and I physically transported all medical documents to my local Social Security Office. What do you know, I was approved
I then get a notice from Citizens saying I owe then 2974.75 for all the work done on my case. THEY DID NOTHING!!!!! Beware of these scan artist seems hey
Try to work the system only causing us disabled individuals more hardships and heartache.. PLEASE STAY AWAY!!!!

Allan L
As brief as possible, my case was easy enough, settled in a brief time, 5 months. They claimed victory when I had contacted my congressman and had a flag put on my file to expedite it. It was more the congressional flag on my file than anything they did. True to their word, after telling SSA I wasn't applying for SSI, they went ahead and took 25% of the back SSI payment which I got because I did indeed qualify.
Anyone that goes 5 months without income knows the pitfalls. So when you get a back check it's a relief to pay up some bills. Citizen's Disability took the full next months SSI check, once again leaving me broke. So, someone that's an advocate leaves you broke?
This doesn't include the bill they sent me for $1000.00 because there wasn't any back payment due from SSDI. They never mention they charge in 1/4 hour increments and their rates, depending on what department is involved, run anywhere from $195.00 to $335.00 an hour. On one day they charged me 328.75 just to mail me a useless post card type mailing with "Urgent legal information" stamped on the outside of the bi-fold mailing. It simply said they were working hard on my case.
All in all, they are quite deceptive, calling themselves advocates when all they want is your money. Find an individual lawyer and get their rate up-front.

Gloria C
How do they get anyone's information?
The first question that raised its red flag when someone identifying herself as , "Amy", called me was: Since the Social Security Administration does not give out information about who applies for benefits, where is this "company" getting the phone numbers to call? This woman did not have my name, but she called and simply said that she showed I had recently applied for benefits. If I had not insisted she tell me what office or company she was calling from, she would have been quite content to let me think she was from the Social Security Administration. As soon as I got her to admit she was calling on behalf of "Citizens Disability", I told her she had no business contacting me. At that point, she hung up.

Robert L
after waiting 2 years and doing all the work myself i finally got to court. My " advocate" knew nothing about my case and it was almost postponed because she wandered off when my case was called. They were useless and had the nerve to send me a bill for medical records. STAY CLEAR!

troy
These people are non-attorney represented. They are a total rip off. I've sent forms to them, I have had my doctors fax information and in all cases these incompetent idiots claim they've received nothing. No one's ever available and leaving messages is futile. No one returns calls. They're incompetent and it turns out they do nothing more than what you can do on your own and take 25-30% if you do get approved for disability. Steer clear of these people. They're disreputable, dishonorable, and have the integrity of a drug dealer.

Sarah H
I have been deemed disabled by my doctors that I see yet the citizens help line says I don't quality for ssdi without my records or even asking why I am disabled. Thy go by your name and date of birth. That'sit!! What a hung of frauds. Saying thy help anyone with a disability they even list a couple of my health issues and yet they say I am to young that I can work. I can't walk!!! Yet the lady on the phone told me I needed to get off my a** and get a job dispite my not being able to work.

Kyle N
Unfortunately... I am a current client of theirs. I've done ALL the work for my disability claim and when I try to reach specific people they are "unavailable" and don't return calls. I am currently on my second week of waiting to speak to the ONLY individual who is able to complete a form and no return call even though I call at least twice a day to speak with them.
I've had better results dealing with Social Security Directly.
I DO NOT recommend using these people for your claim.