ChicMe.com Reviews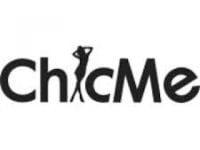 Chic Me is an online fashion brand and retailer specializing in women's clothing that states they launch more than 1,000 new products each week.
How Does it Work?
Chic Me was founded by individuals with close to 10 years in the ecommerce industry. This retailer is safe and offers the utmost trustworthiness when you are shopping online - this is something you can't say about every online retailer for sure.
A unique shopping website, chicme.com focuses primarily on women's fashion, offering high-quality and high-performance products that are affordably priced. Options include jewelry, shoes, tops, bags, dresses, and other types of clothing.
Chic Me offers over 100,000 product styles and 500+ daily update styles. The company conducts regular research and information about women's fashion trends and offers relevant products as soon as possible.
Clothing is priced at 50-80% less than local sources, and since Chic Me works with manufacturers directly rather than with middlemen, you can be assured you are getting the lowest prices at all times.
In addition, products are purchased in scale - this helps make the prices lower than market price, too.
You can receive product recommendations to look at clothing items you might not even be aware of, and you will have the ability to post your style to share with your friends.
There are secure payment methods via credit card and PayPal, and you can also receive sign-up coupons and other theme activities.
Cost and Price Plans
Product costs vary widely on Chic Me depending on what exactly you want to buy. For exclusive new-release shirts, you can expect to spend about $20, but there are plenty of discount options available with prices ranging from $15 and even lower.
Clothing is available in a variety of colors and sizes and there are regular sales, promotions, and sales sections to help you find exactly what you are looking for.
In addition, shipping costs will vary.
To ship to the United States, you should expect to wait up to two weeks to receive your product. If you spend more than $59, shipping is free - otherwise, it will cost you a marginal fee.
Chic Me Reviews Complaints
Some customers complain about the sizing methods. However, these are more detailed than a vast majority of other clothing retailers.
Not only are sizes broken down into the traditional, "small, medium, large, etc," but they also have accompanying measurements in case you aren't sure what size you might take.
Unfortunately, there are also some complaints about how long shipping takes.
Because the company sells products all around the globe, it can take three to five weeks for them to arrive at their final destinations.
The company works with a variety of merchants so it is possible that all items can arrive at their final destination separately.
If you wish to pay for expedited shipping, however, you can do this. Three shipping methods are available - standard, expedited, and express.
Tracking is available an all orders, and if you have trouble tracking an order all you have to do is email customer service.
The company provides full refunds once the products are shipped back, and if the shipping costs exceed the value of your products, you can make an arrangement to be refunded for those, too
Customer Service
Chic Me is based in Hong Kong and is a subsidiary of Bumperr LTD out of the United Kingdom as well as Hong Kong Jigao Information and Technology Co, Limited.
Chic Me accepts a wide variety of payment methods, including PayPal, MasterCard, and Visa. No fees are collected for taxes, customs, or other expenses and the company sells in 22 international currencies.
The company takes all business seriously, and it's easy to get ahold of anybody in the customer service department. Online, you can reach the department by clicking "contact seller," and you'll receive a response to your ticket within 24 hours. You can also reach the company at its customer service contact phone number.
If you're interested in added incentives - like a 10% off coupon as well as regular inventory updates - you might want to sign up for the email newsletter. You can also follow Chic Me on Facebook, YouTube, Instagram, and Pinterest.
Where to Buy?
You can only purchase Chic Me clothing by visiting the retailer's website ChicMe.com.
Competitors and Alternatives
A common question asked about Chic Me is if the company is legit or not because Chic Me has a robust affiliate marketing program as well as a separate blogger program.
The affiliate program offers a 15% commission along with a 30 day coupon period and free shipping worldwide. This program is offered via popular affiliate marketing networks like ShareASale and Commission Junction Affiliate Program.
The blogger program, on the other hand, offers bloggers over 500 or more connections on their popular social media channels or blogs.
You can get fashion clothing for free and earn money when you partner with Chic Me in this way. It works in a variety of social media app programs, such as Facebook and Pinterest.
Besides Chic Me, there are several other clothing companies out there that specialize in inexpensive clothing for women. While some offer affiliate marketing programs or discount programs like Chic Me, this is not the case across the board.
Nevertheless, if you're simply shopping for a good deal, you might want to consider companies like Dynamite Clothing, Boohoo (which offers exceptional regular sales and promotions) and Urbanog.
The Bottom Line
It may take you a few weeks to get your order, but if you're willing to wait, Chic Me offers some pretty steep discounts on some of the most popular clothing items.
A haven for trendsetters and trend seekers, Chic Me is a great option for stylish fashionistas on a budget.
Consider giving the retailer a try if you have a few bucks to spare and an interest in setting a new trend.
If you have any experience with Chic Me or their products, please leave your reviews below.
You may also be interested in
ChicMe.com Customer Reviews

Unhappy S
ChicMe is a scam - don't buy
Totally Scammed - do not buy or give your card details to these scammers. They over charged me, I cancelled order immediately however they still delivered order and refused to refund

Williams
The material the clothes made out of was really thin. My size I ordered wasn't really my size. I asked for a refund and they said I need to pay 20% of the shipping. The clothes are cheap but I won't be ordering anything else from them.

Amanda
Horrible experience with this company. The clothes are poor quality and the sizing is off. Trying to return a top and pants I bought, because they look nothing like they picture and did not fit, has been a complete hassle. They will try anything to not refund your money. I was offered only 10-20% of what I paid!?! I refused and now they are giving me a hard time about shipping the return. It's been a big headache and they are losing a customer because of it. Horrible customer service.

Lexie N
I purchased several items (7 to be exact) from this company because of the high ratings. However, when I got my items, the material was cheaply made and and very poor quality. I've emailed them and sent a refund request via their website. I originally was emailing Amiee and she was responsive to the first email. After I explained to her I want to return all the merchandise because of all those reasons above, she then went MIA.
I tried emailing several more times after that. I went through Amiee, Sally, and finally Cherry. When I do finally get a response, they're saying that I can't return it because it's past the 30 days. So this whole entire time, when it was in that 30 day period, ChicMe decides to not respond to my return request.
I'm outraged by this poor business ethic and my purchase was over $100 that I just lost for no reason. Note: there is no return address that is provided on their website or order. You have to go through a request or talk to someone before all of that information is provided.
To be honest... I'm not sure if I am confident in believing their great reviews now. Buyer beware!

R S
Fake/Photoshopped Pictures!
This company should be ashamed at themselves for using photoshopped pictures of perfect unrealistic bodies and photoshopped pictures of the "clothes" on these "models". You perpetuate this unattainable image at the expense of girls' desire to look like this-this fake look. STOP your greedy, careless, disgraceful attack on girls'/women, it's utterly tasteless!

Doug A
Should change Company name to Nightmare Wear.
Ordered pair of shoes April 14th for wife's Birthday on May 23rd. Used Paypal. Good thing.
Tried to cancel order after 5 weeks of excuses and no movement on Tracking after Hong Kong. Got more excuses and no cancelation. Finally on June 8th the shoes arrived in plastic bag filled with moisture and damp crushed box. The shoes were stamped with 36 and were supposed to be US size 6 womens. These shoes were 2 inches shorter than my wife's normal size 6 and I sent them a picture of it all. They finally offered me 20% or $5 to keep the shoes that cost $33. Never gave me an address or RMA which I asked for several times. The paypal deadline up upgrade complaint of non deliver was expiring Jun 17th.
I got an email that said they wouldn't return even the 20% unless I cancelled the Paypal complaint.
So I upgraded my Paypal status before it expired.
Mysteriously I received a proper email from Customer Support explaining the method of returning the shoes with a pix of the shipping receipt with tracking and weight. So for $9.60 I was able to USPS Prime with insurance and receipt and within 24 hrs of mailing it and sending the pix of receipt I got a message from Paypal that the complaint had been resolved and the money returned to my acct. To think I almost settled this for $6 and some little kid shoes but their greed stopped me.
10 weeks of excuses and bad customer service. I have to assume this happens all the time. I will never order anything from this company again. NEVER.