CD Baby Reviews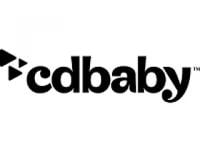 CD Baby, found online at CDBaby.com, is a company who describes themselves as the world's largest online distributor of independent music who promises that when you buy from them, your money goes directly to the artist.
According to their website, there are many different talented and budding musicians around the world who need a platform to get their music out there, earn money from it, and begin getting the recognition that they deserve, and CD Baby can do all of this.
How Does It Work?
In order to create and distribute music with this company, you must choose a type of membership, whether Standard or Pro, both of which have different pricing and different features.
Regardless of what membership you choose, you can always sell your music on their website, and through the companies they work with via their distribution partnership, which includes a wide variety of major online distributers like iTunes and Spotify, but also includes brick-and-mortar music stores as well.&nbsp
&nbsp
Cost/Price Plans
As a Standard member, it costs $12.95 per single and $49 to create and record an album, while Pro members will pay $39 per single and $99 per album, as this membership includes a variety of song registration and global publishing features.
Regardless of the type of membership you choose, all fees will only be charged one time - there are no annual fees like there are at other music distributor websites - and all members will be charged a 9% fee for all music sold or downloaded.
Mobile Options
CD Baby utilizes mobile applications in as much as their distribution will go through popular music mobile applications like Spotify.
Refund Policy
Since CD Baby also sells the music of the artists they work with, they do have a Refund Policy which pertains to customers who have purchase music through their site. Defective and unopened CDs can be returned for a refund within 60 days, while music that simply isn't liked can be returned in 30 days.
As far as a Refund Policy for artists' membership, the website does not have information detailing if they offer anything.
Customer Service Contact Info
Customers or members who questions, concerns, or complaints can contact them by email at [email protected], by phone at 800-289-6923, or by traditional mail at 13909 NE Airport Way, Portland, OR 97230.
Reputation
CD Baby seems to have a very positive reputation in general online, as they are a company whose services have been long established in the music community. There are some negative reviews from customers regarding unhelpful customer service representatives, but the company says many of these complaints are not within their control - they are simply a part of distributing music independently.
Is It Safe?
There does not seem to be any complaints regarding safety at this time.
Competitors and Alternatives?
There are a few different companies that offer similar distribution services, like TuneCore and Ditto Music.
If you have experience with CD Baby or their products, please leave your reviews below.
CD Baby Customer Reviews

Bobbie L
CD Baby is now a Rip Off! Beware!
I sold my music with CD Baby for many years. Suddenly, without any warning, the links to buy my music at CD Baby were redirected here: https://store.cdbaby.com/ saying this:
"Where's the CD Baby Store?
CD Baby retired our music store in March of 2020 in order to place our focus entirely on the tools and services that are most meaningful to musicians today and tomorrow."
Does their statement above mean that they no longer find it 'meaningful' to sell digital music tracks? ... that it's all right to 'kick to curb' the musicians that helped CD Baby become successful in the first place? (This scenario reminds me of what YouTube has been doing in the past few years)
Thanks a lot CD Baby!
and recently, I'm receiving emails from CD Baby weekly trying to suck me and others back into their web, probably because everyone is learning to not have anything to do with them.
Buyer Beware!

Chris B
Complete scam. Cdbaby took (stole) my money over a year ago for publishing administration. They never actually set it up or provided the service. They have not responded to multiple emails nor to a bbb complaint. Basically they stole my money and did not even attempt to provide the service. Complete crooks do not fall for their con.

Biró N
8 years experience - still sucks
Many, many issues. I have been using their services for more than 8 years, and every single time there are issues with the releases. Featured artists randomly don't get tagged, if they get tagged, the song does not appear on their page, if you write them to correct it ASAP because you spent $1000 on studio works, photo shooting, promotion, marketing plan, and you had been preparing for the release for 2 months before it would be out, they say "it takes up to 30 days to fix it, sorry for the inconveniences", and then they close the chat without saying goodbye.
You can not customize the capitalization of the title, they "inspect" your song for extremely long time before they would send it to distribution, they are not flexible when something is wrong on their side, etc etc etc.
I know there are not too many good options for indie artists out there, but this is unacceptable, makes me think that they do not care too much about you once you paid the fee. Why haven't I changed yet? Good question. Still waiting for something better. As soon as I find it, I would migrate our whole discography there for sure.

Doug P
CD Baby is a total scam. Just want to get this out there. They market their service as a turnkey publishing

Hodor
Pre-ordered Ninja Sex Party's Under the Covers: Volume 2; the cd and packaging are both in great condition, but they sent me the regular edition instead of the pre-order edition and poster. A bit irked about that, but I'm happy to own the disc.
Cdbaby keot pushing the delivery date back, we were to the point where we were ready to sue. We aren't the first to have this issue.
Overall, I would only order from them if I couldn't get a physical copy anywhere else.

The T
CD Baby made an illegal copyright claim on my legally copyrighted property!
CD Baby made a third party claim on a song I legally own the copyright to and uploaded to YouTube. Upon asking them to remove it they instead stated that they collect ad revenue that the song makes and sends me the money. In reality I have never had any association with these people and as such they have no idea how to even send me money. THEY ARE LIARS. They are taking independent artists' music without permission and trying to make money off of it. My next step is to contact my attorney.

Marc H
somewhat pleased wtih this company
staff is helpful, but overall experience was ok .I would only recommend them if you have the patience.

lion
Not the best as they make out they are
I was happy when i first found them, i thought they was great... But then after i published my album they started to list & categorize my music under the wrong genres that i never even specified.
When i contacted the staff at customer service about it "they" well some said they could not fix it, others did later on when i contacted again about it, some kind of lies going on among staff.
One day, after two years later of being an artist with them i decided to delete my album. And guess what? Around one month later they are still selling my album on "tradebit", that's kind fraudulent in a sense that they state in their terms and conditions that "you" have 100% rights over your music. I heared the same thing from another artist before it happened to me, i guess i should of listened. Anyway I could sit here rant & say some curses at cdbaby but i am not even going to waste my energy at them. My advice is to stay away from them and here are some better distributors i found> "loudr.fm", "venzodigital.com"(this one is itunes only but still good), "routenote.com", and for CDs (Createspace) > "www.createspace.com/Products/CD/",