Buds Gun Shop Reviews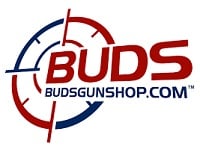 Buds Gun Shop Customer Reviews

Don J
If you review a product bad they hide your review tell you pending...Ordered a purse for my wife said leather was not, made of pu on tags polyurethane. Don't even think they ever even looked and said it was leather.

Alex E
Don't buy from Buds Gun Store
Be careful Buds Gun will over charge you they did me. They charge me $ 107.70 for a box of 25RDS of 12 Gauge shotgun shells when it should have been 250RDS of brass casing shells. Be careful of this company they are thief's. I will never buy from this company… They don't call you back and that chat line is worthless no one answers.

Larry
Picked up the gun at the local gun shop and I and the employees opened the case and verified thru the clear plastic bag it was in that it was the correct King Cobra I ordered. Upon getting it home and out of the bag I discovered the gun was missing the front sight and was dirty. I immediately called and spoke to a person at their retail gun store as the online was closed> he noted the problems and said to call the online number Monday and tell them we had spoke. I did this and was told they would do nothing as I hadn't inspected the gun closely enough when picking it up. When I told the supervisor I didn't realize I had to inspect a brand new gun from them for missing parts and dirt he said it was mentioned on their website so they would do nothing. Told me to call Colt, like thats going to help. Stuck with a gun I will have to sell as used and take a loss on because I actually trusted Buds Gun Shop. Don't make the mistake I did!!

Unhappy C
Shipping Insurance - Buyer Beware!
Website designed to promote overpriced shipping insurance. Be careful to opt off of insurance. Was charged $18 on a $60 order and they refused to refund the charge.

Caesarjd
Buds Actively Working Against Military Members
Buds can on occasion have exceptional deals on firearms. That's because you won't actually receive the firearm. I'm a service member, and I've used Buds in the past for accessories, so there were multiple shipping addresses on my account.
I tried to purchase a firearm from them but was sent an email stating that they needed to contact me about my order. I called them, and was told that they needed a copy of my orders assigning me to Kansas, or a copy of my Drivers License to ship the gun; because it could only be transferred in the state that I reside.
Well that's true, but Buds wasn't transferring the gun directly to me. They were transferring it to my FFL, who is responsible for verifying that I'm a resident of the state. The sales agent I initially talked to really didn't want to transfer me to his supervisor, but ultimately did, and I think that's because his supervisor is an abrasive prick. The supervisor wanted to lecture me about it being illegal to have multiple drivers licenses (I don't), and that I had to have proof of residency, and that I had to provide them that proof of residency (absolutely untrue).
I cancelled my order. I'd rather pay more than deal with a fraudulent company.

J S
Sold guns they didn't have
Ordered and paid for two guns. After two weeks they told me they never had the guns they sold me and wanted to refund my money. Honest companies don't sell products they don't have.

Richard N
Taking forever to ship. Promises after promises. I took a $30 loss just to be rid of them. Still haven't got the gun shipped. Never again.

Roger O
Placed an order with Bud's Gun Shop and submitted Personal check of $100 down payment. The second payment of $150 was made thru their "echeck" option which requires disclosure of bank routing number and account number. Instead of one payment of $150, Bud's took 2 $150 payments from my account. Bud's own records indicate they were paid 11/11/2022. I saw the double charge on 11/14/2022 and immediately notified Bud's of the issue. They agreed to rectify the situation, but after many emails, as of 11/27/2022 they had done nothing. On 11/28/2022 the $150 overcharge was returned and my financial institution refunded the other $150 payment and filed a stop payment. This double charge can ONLY be done by someone at Bud's entering the bank information again and getting a second "authorization code". After reading their reviews, this double charging customers happens on a regular basis. NEVER allow Bud's or any other business to have your banking information. Being a Marine, I live by a code of conduct and will not tolerate a liar or a thief. Sadly it appears Bud's Gun Shop has replaced their honest and truthful staff with thieves and liars.

PL- C
Very SLOW Delivery Service
Order Date: 04/01/22 Shipped 04/13/22
Delivered 04/15/22 to FFL Availability 04/16/22
Buying a handgun from Buds Gun Shop is such a hassle. I was told they are not a real gun shop & sits on customers money for Buds benefit. Every rule for the handgun purchase is to Bud's advantage which frustrates customers.
They ship orders very SLOW compared to other on-line gun web sites. The attraction to save a few dollars with a personal check takes another week.
In total, it is over 2 weeks with shipping time. I do not recommend doing business with BUDS. Peter L C New York State Police

Matt
Ordered some merchandise. It wasn't delivered. Paid super high shipping and insurance. They claim they don't have to deliver it or refund me the full price because there was an attempted delivery without my knowledge when I was at work. No notice given and no refund or redelivery for their screw up.

Jonathan
I ordered several items from Buds Gun Shop in June 2021. One item was shipped via UPS and two others were on different shipment via USPS. The link took me to their site that indicated the order was confirmed but never indicated it was "shipped," "on it's way," or "delivered."
Not too long after the order, however, they sent an email stating there were supply issues to be patient. I was. I checked back periodically, but the status never changed. In December my patience grew thin so I thought I would just prefer a refund. They refused.
They said it was shipped and it was too late to track it since it had been so long... even though their web site (my order page) never actually indicated it shipped. They told me I should not have waited so long to contact them. Although I received an email from them to be patient.
Was I too patient? Maybe. Should I have called sooner? Ok.. probably. Nevertheless, they took my money and didn't send a product (or it got lost in the mail). You decide if you want to do business with them. I know I won't order anything from them again.

Stallvane
This company has a nice website, but they don't follow through with orders, rather they email you and ask you to call before they can process your order.
When you call they try to get you to use chat, when you chat they are unable to answer any meaningful questions and ask for you to call. I did call, the rep was friendly but wanted me to email a copy of my drivers license? For and order of fishing hooks? No thanks. Something smells bad

ronn
how to get fd- buy from buds...........
sent wrong gun and wouldnt take it back for correct gun. was my 3rd purchase from them. will never buy from them again.
Screw buds gun shop!

Darryl R
These guys are terrible..
They sell you inventory that's not even in stock then could care less about your order. Requested a call from someone at the leadership level to work on a solution to the issue they created and never received a call. The chat line is full of brash pricks who equally do not care. The customer service is awful. Buyer beware, take your business elsewhere...

M J
Questionable Ethics, Deceptive Promotions, Unscrupulous Payment Practices
I posted a request on the Bud's web site to inform me when an item was back in stock. Several days later I received an email stating that the item was in stock. On this web site, if an item isn't available to purchase, it can't be added to a shopping cart. I added the item to my shopping cart