Boost Oxygen Reviews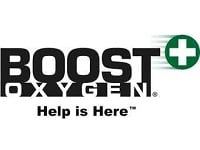 Boost Oxygen is a company that markets canisters of compressed 95% natural and flavored oxygen, which the company states can be used for natural energy, increased athletic performance, recover, or general health.
How Does Boost Oxygen Work?
Founded in 2007, Boost Oxygen is 95% pure Aviator's Breathing Oxygen that comes in a lightweight, easy-to-use, and portable canister.
An O2 air inhaler, the Boost Oxygen inhaler comes in a handy cylinder with an ergonomic mask, which makes it easy to operate the apparatus with just one hand.
The sealed cans are lightweight and feel almost empty, making them convenient to carry around for amateur and professional athletes, and those that visit high altitude locations.
To use, remove the tamper-evident plastic and remove the cap. Place it to your mouth, press the button, and inhale.
For large and medium-sized canisters, you will need to place the mask under your nose and over your mouth, press the trigger, and breathe in.
You'll be able to tell clearly if you are in need of a refill - the oxygen will simply stop flowing.
Each bottle comes with more than 2 liters of Aviator's Breathing Oxygen. The Pocket Size bottle comes with 2 liters of O2, while the Large Boost Oxygen canister comes with 10 liters.
Another benefit of Boost Oxygen is that the canisters are recyclable since they are made out of aluminum and can be disposed of along with normal cans you recycle.
Cost and Price Plans
Visit the Boost Oxygen website, and you'll find products for every lifestyle. Whether you need it for performance, for hiking at high altitudes, or for overall wellness, there's a Boost product for you.
There are three sizes -pocket-size, which comes with 30 one-second inhalations, medium, which comes with more than 100 one-second inhalations, and large, which comes with more than 200 one-second inhalations.
Products start at $7.99 apiece. Pocket size products are the least expensive, with large sizes starting at $14.99.
You can also purchase multi-packs of 10-12 bottles. These start at $69.90 and feature significant bulk discounts.
These products contain natural ingredients - typically just oxygen and added aromatherapy scents like organic rosemary or menthol eucalyptus.
In addition, Boost comes in a natural scent as well as three aromatherapy fragrances made out of natural ingredients such as peppermint, menthol, and pink grapefruit.
Boost is available in fragrances because aromatherapy can help enhance the health of the mind, body, and spirit.
Customer Reviews & Complaints
Customers appreciate how easy to follow the Boost Oxygen directions are. The canisters receive generally favorable reviews from customers, earning a 4.3/5 star rating on Amazon.
Customer Service
Boost Oxygen has an easy-to-reach customer service department, available at a physical headquarters in Milford, CT as well as online.
You can email at [email protected] or check out the company's social media pages on Facebook, Instagram, LinkedIn, Twitter, and YouTube.
If the product you received was in a damaged or defective state when you received it, all you need to do is ship pit back to the company at the contact address listed on the website.
As long as there was a manufacturer's defect or shipping damage, you will get a full refund within 30 days.
Is Boost Oxygen Safe?
Boost Oxygen is both safe and legal to use with minimal danger posed to the user. Possessing all-natural ingredients, it provides pure oxygen in a convenient, non-prescription form.
If you're researching Boost for medical purposes, you might wonder if Boost Oxygen is good for asthma. Likely, Boost could be helpful, but oxygen therapies designed by doctors for people with asthma, heart problems, or lung ailments include different technologies than those used for Boost.
You should always visit your doctor before trying to use Boost for a medical condition. Boost is designed for recreational purposes.
You may also be wondering if Boost Oxygen canisters are allowed on airplanes.
Unfortunately, although oxygen is not a fuel, it can accelerate and existing fire, so the FAA and TSA do not allow recreational oxygen in checked or carry-on baggage.
Where to Buy?
Boost Oxygen can be purchased directly from the manufacturer or from one of many Boost retailers, like CVS Pharmacy, Dick's Sporting Goods, Tops Friendly Markets, Cabela's, Walmart, and other stores.
Competitors and Alternatives
Boost vs. Oxygen Plus - Oxygen Plus is a similar portable oxygen product. It's lightweight and comes with an ergonomically-designed mask to deliver oxygen to your lungs. Many customers report that the oxygen comes out slowly, however, especially when compared to Boost.
Boost vs. Medical Oxygen - The two are very different. Medical oxygen is used for COPD and is regulated by the FDA as a drug, whereas Boost is a recreational oxygen product designed to improve brain functioning and athletic endurance, not for medical conditions.
It's important that, as a consumer, you understand this vital difference before buying.
The Bottom Line
In today's modern world, it's not always possible to get the oxygen we need.
Humans evolved with a consistent amount of oxygen in the atmosphere, but some research suggests that today, there's as much as a thirty percent drop in oxygen as compared to previous generations.
You need oxygen for every single cell in your body. Without it, your cells won't have the strength they need to repair DNA. Your immune system will crash and you will operate less effectively.
Although some people turn to energy drinks and stimulants to provide them with the boost they need, there's no reason - Boost Oxygen can give you the added "boost" you need with no unpleasant side effects.
If you have any experience with Boost Oxygen or their products, please leave your reviews below.
You may also be interested in
Boost Oxygen Customer Reviews

Glynn M
Despite your advertisement claims that Boost is basically not used for medical purposes, that exactly what I use if for. My carotid arteries (neck arteries leading to the brain), are partially blocked, and even minimal exercise leaves me "light-headed" and "woozy". Recently we vacationed in the mountains of northern New Mexico, which exacerbated my condition (8,000 ft elevation - less oxygen)….my son-in-law bought me a 10 liter bottle of Boost Natural.
Just walking exhausted me, but several "shots" of Boost relieved most of my light-headed ness, and dizziness. Thank you
G M
Fort Worth, TEXAS

Victoria D
Traveling from near sea level to around 6,400 feet above sea level twice a year, I always struggled with the "thinner air", gasping when I engaged in demanding physical activities. Someone recommended Boost. I used it throughout the day and no longer suffered. Will definitely use during my next trip!

Judy S
Had a can in the drawer. Can't remember why I bought it. Sat there for a couple years. My brother, who is elderly, got Covid. He started having breathing issues. I suddenly remembered I had this can of Boost Oxygen. He loved it and now buys it. He believes it saved his life. So I have first hand experience with it. Now I have another can for myself in case I ever need it.

Keith H
This is nonsense, with unsupported, blatantly false, and potentially dangerous claims.
Keith Hopper, PhD
RRT (Registered Respiratory Therapist)
Fellow, American Association for Respiratory Care

Donna C
Boost Oxygen Natural , large size
Glad to be able to read info oaths product, as stated above. Makes me sure about the product and lets me know it is not a scam. I wonder if a one second blast is enough? I did more and the can did not last long. Would like some info on that 'time ' subject.
D.C.