BoohooMAN Reviews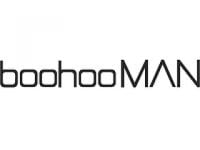 BoohooMAN is a clothing and accessories website that states their goal was to bring something new and different to the menswear market.
How Does BoohooMAN Work?
According to their website, BoohooMAN is the partner website of the original Boohoo.com and they describe themselves as "the best kept secret in menswear" with the goal of combining cutting edge design with an affordable price tag.
Their website says that they don't believe that people should take fashion or life too seriously, but they still want people to have access to good quality clothing designed in the newest trends and styles before anyone else.
This is why they offer thousands of styles from designers all over the world.
Customers who are interested in looking through their current inventory can go to their website and search by category, including Clothing, Shoes & Accessories, Collections, Boys, and Sale.
Cost & Price Plans
Because this company sells such a wide variety of products at this time, there is no way to quote a single or static price range for the items you may find here, especially with the rate they add new products to their website, or when you consider sales and promotions they may have throughout the year.
Refund Policy
BoohooMAN's refund policy allows customers to return their purchase within 14 days from the date on the order invoice, as long as the items still have all their tags in place and you have included the Returns Label found on your delivery invoice.
Customers in Australia, New Zealand, America, or Canada will be given 28 days from the date on the invoice.
BoohooMAN do not offer refunds for hygiene reasons for certain items such as pierced jewelry or lingerie or swimwear that does not have the hygiene seal in tact.
Customer Service Contact Info
Customers who would like to contact Customer Service with any questions, concerns, or complaints can do so by submitting them directly to their website through their Contact Us link.
Reputation
First, customers should know that there are significantly more reviews available for this company's sister website, Boohoo for women, and these reviews are really mixed in tone at this time.
While some customers were happy with their experience shopping at that website, others have very different stories, saying that they were disappointed with the quality of the clothing they received and very frustrated with the poor Customer Service they experienced when they attempted to call and get assistance.
It is important to note that BoohooMAN and Boohoo for women are not necessarily the same companies that will provide the exact same experience for their customers.
Since there simply are not that many reviews available for BoohooMAN at this time, customers will need to rely on the mixed reviews for their partner website to gain any kind of insight into how this company operates.
The Bottom Line
BoohooMAN is known for its fast fashion approach, which means they often release new products and trends quickly, and they have a target audience that is mainly young adults and teenagers.
It's worth mentioning that BoohooMAN also has a plus-size collection, a niche that not all competitors have.
There are many other online fashion retailers that specialize in men's clothing and accessories, such as ASOS, Topman, and H&M, offering similar products and services.
Overall, customers can consider the alternatives, compare their prices and quality, and decide which one fits their needs and preferences.
If you have any experience with BoohooMAN or their products, please leave your reviews below.
You may also be interested in
BoohooMAN Customer Reviews

Dora J
Absolute rubbish!! Have to contact them through fb to chase next day delivery that never arrived. Ordered on 25th it's now the 30th and told I have to wait til the 8th before they even look into it!
The same thing happened to me a few months previously but I thought I'd give them another go as stupidly I'd paid for a year of Premier next day delivery- what a massive waste of time and money. Just avoid them and don't give yourself the headache

bene
Bad Quality / Refund issues
I bought an item on this website, and it was way too small. Then i had to buy a refund label for 6$ (which is okay in my opinion), but they didn't refund me my full 20$, they only refunded me 11$. So I literally paid 16$ for nothing. (10$ was shipping). That means, I paid 20$ and only got back 4$. Also, the product Quality was horrible and I really don't recommend it.

No n
This is the worst company ever!!!!! I made a purchase and also paid $13.99 (Express UPS 3-4 days), I still haven't received mine.
I received a email from UPS about a $25 shipping fee that's owed on the order funny thing is I paid the shipping fee on boohooMAN when I placed the order, I reached out to customer service they advised me to pay it and they'll reimburse me. I paid and nothing shown.
Not only that, my order still in transit (United Kingdom). I definitely don't recommend this company they are NOT truthful nor are they reliable extreme lack of integrity with this company SHOP ELSEWHERE!

Hardy
Avoid!!! poor service and delivery!
Tempting discount but poor service and delivery process, avoid!!!

Emin m
Shipping and costumers service
Their shipping is awful it's take 1-2 months and still you have to pay for shipping, they have no costumers service!! No phone number! No direct contact with them!!

Zak M
Be aware MASSIVE THEFT DISCOUNT NOT APPLIED (£57.28)
Be aware MASSIVE THEFT DISCOUNT NOT APPLIED (£57.28)
This is a link that shows everything in a spreadsheet and all the evidence? Any mathematical genius at my maths or principles let me know if I'm wrong.
https://docs.google.com/spreadsheets/d/e/2PACX-1vRgTSh-hqNsqCJfngcIBptOBjEDd8LoKadcBehRDBcrACuS2XHxqgLbWQLBfbDSgw/pubhtml
Placed 1 orders looked into discounts worked out everything on spreadsheet 10% applied 40% not applied.
2 order in my basket again 10% applied 30% applied, total correct based on my working out
Response from the customer service
Sorry about this, only a promotional code can be applied to an order. This is the reason for the order price.
-Umar
Thanks for letting me know you're having some issues with your payment price.. Please remember, only one promotional/discount code will be accepted per order and this can exclude some items such as sale items, premium collections, beauty products and any other promotional items. That is why you may have been charged the original price for the products
-Umar
Differences
Order placed = only promotion codes applied and 2 discounts should have been applied
Order in my basket= only promotion code applied and 2 discounts HAVE BEEN APPLIED

Nallib T
Sending 1 wrong item per order
I asked for 2 cargo kaki shorts. After 1 week and a half I have received a cargo short... and a crappy blue swimming suit. Looking at the thing... it isn't worth 6 dollars.
They want me to send the item back to receive only the money for the kaki.
Stay away from this company!

Christopher
I am a first time customer. I have ordered a hoodie from the website, and frequently checked the delivery status. Firstly, the day after i ordered the item (Feb 27th) I tracked the order and saw a list of delivery history, and saw history for March 1st and 3rd, despite it not yet being march. I found this a little odd, so i decided to do further investigation to see other customers reviews and the chances of a scam.
I found a large number of bad reviews on this website, and multiple other websites, as well as a high chance of a scam via scamadviser. That being said, I entered my order number on boohooman.com today and was told i should expect my package between Friday, march 5th, and Wednesday, March 10th.
I'll give it until march 15th to receive my purchase or a reasonable explanation, and if neither of these is received, i will contact Chase Bank to fully refund my order, rather than going through the hassle of getting a refund through Boohooman.
If everything goes well however, i will be shopping with Boohooman again. Hopefully we can build a great relationship, and i hope i wasn't scammed.

Yok N
absolutely horrible company. Customer service is responsive but their main job is to push the blame to the customers. Never ever try your luck with this company. I've had much better experience dealing with other online merchants such as ASOS.