Bombas Socks Reviews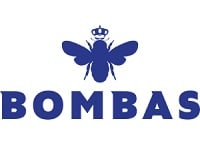 Bombas Socks, found online at Bombas.com, is a company marketing a type of high performance sock that's promised to provide their customers with socks of excellent quality that still manage to be affordable.
How Does It Work?
According to their website, the creators of Bombas Socks saw that there was a problem in the sock market.
High end socks offered the best quality and the best performance but they were often too expensive, while cheap socks were affordable but of poor quality. They decided that they could change this.
They then spent two years on research and development so that they could truly make a better sock at a better price.
They tested their sock to make sure that it performed well in the most "vigorous" of circumstances, and they engineered the perfect elasticity and tension in their sock to make sure they stay up, won't slip down, but aren't too tight either.
But Bombas Socks doesn't just sell high quality socks to their customers. While they were establishing their company, it was brought to their attention that socks are actually the number one most requested clothing item at homeless shelters.
Because of this, they created a company policy which says that for every pair of socks purchased from Bombas, they will donate one pair to people in need.
They do not donate the same pair you purchase, however, but rather a pair that has been specially designed to hold up to tough wear-and-tear that also have a special anti-microbial treatment so that it doesn't have to be washed as frequently.
Cost & Price Plans
A single pair of adult socks is currently priced at $12.00 per pair, while a single pair of children's socks are priced at $8.00 per pair.
The website provides many different packages of socks in different quantities, prints, and styles at different prices, all clearly displayed before you make your purchase.
Why Are Bombas Socks so Expensive?
Bombas socks are made partly of merino wool, which is considered the best material available for socks when considering durability, warmth, and comfort. However, merino wool isn't cheap, and Bomba's prices reflects that.
Additionally Bombas socks go through rigorous testing to ensure comfort, and are backed by a generous guarantee and refund policy.
Add all that together and you get a quality sock that comes with a quality product price tag.
Refund Policy
Bombas Socks refers to their Refund Policy as their "Happiness Guarantee," because their website says their company has one priority – that all their customers are happy with their purchase.
If you're not happy for any reason whatsoever, the company will do whatever they can to solve it, whether that is an exchange or a replacement pair of socks, or a refund.
All they ask is that you contact Customer Service to inform them of your problem to see what can be done and how to return your product.
If you have worn your socks before returning them, the company asks that you wash them before you send them back so they can be successfully donated to charity.
Customer Service Contact Info
Customers who would like to speak to their Customer Service team about their questions, concerns, or complaints can do so by phone at 800-314-0980.
Customer service is also available by submitting them directly to their website through their Contact Us link, or by using the website's Live Chat feature whenever it is available.
Reputation
Most reviews about these socks at this time are available from bloggers who were sent Bombas Socks specifically so they would review them, though these bloggers were not compensated for in exchange for positive reviews.
All these reviews are extremely positive and enthusiastic about the quality of these socks.
Even if customers are concerned about whether or not these reviews have been influenced or biased in any way, then customer can still feel comfortable to order these socks for themselves, as this company has an excellent Return and Refund Policy.
Competitors and Alternatives?
Actually socks have become an article of clothing that people are beginning to appreciate more and more, and there are more companies available to try and provide high quality, attractive socks at good prices, including Happy Socks, MeUndies.com, and many others.
If you have any experience with Bombas Socks or their products, please leave your reviews below.
You may also be interested in
Bombas Socks Customer Reviews