Betty Rocker 30 Day Challenge
Betty Rocker 30 Day Challenge Reviews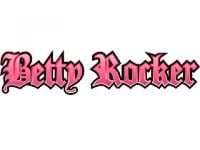 Betty Rocker is a fitness coach and wellness personality who, through her website, shares recipes, workout videos, and motivational content to help people achieve their weight loss and health goals.
Her programs can be done as one-off segments or as part of bigger 30 or 90 day challenges, all depending on what your goals are.
One of her most popular and successful programs has been the "Make Fat Cry Challenge" which has helped tons of people lose weight and reclaim their health.
Betty Rocker 30 Day Make Fat Cry Challenge
This comprehensive plan promises that you can see results with just 15min of workouts per day. This fall in line with her recipe for success which outlines that if you are eating right only a little bit of exercise is enough to see dramatic results.
Her belief that your health goals are reached through 80% what you eat and 20% what you do.
The program features a series of workout videos that you can do from home, with no need to go to a gym or use any equipment. Instead you will do high intensity 15 minute circuits to radically increase your heart rate and burn fat.
Each day you will receive a new challenge to take on, this breaks up the monotony you may have experienced with previous programs by keeping you engaged and on your toes.
The 30 Day Make Fat Cry Challenge is available for all levels of fitness and can be modified to your personal fitness level.
Overall the program is designed to be an easy transition into a healthier lifestyle, there are no big commitments and the ability to start from home is great for anyone intimidated by getting back into the gym or group exercise classes.
Cost
The 30 Day Challenge can be started at no cost with an option to purchase the 30 day meal plan to complement the routine.
Customer Service
If you have any additional questions about any of Betty Rocker's products you can check out their comprehensive FAQ page or reach someone through her site at thebettyrocker.com/contact.
Customer Reviews & Complaints
Her website is full of testimonials from happy customers and lots of before and after photos displaying people's results.
There are also lots of positive reviews found online from health bloggers who went through the program and reported enjoying the instructional videos and finding them clear and effective.
As with most workout programs if you do the work and combine them with a clean diet you are bound to see some results.
Competitors and Alternatives
There are tons of workout programs and fitness instructors operating online, so much so that it can be overwhelming finding one that works for you.
It comes down to what you're looking for and you find something that fits exactly for your level of fitness or time commitments.
Some other popular fitness video instructors include: Dannet May, Ben Greenfield, and GymnasticBodies.
Where to Buy?
You can find all Betty Rocker programs and meal plans directly on her website, TheBettyRocker.com.
If you have any experience with the Betty Rocker 30 Day Challenge, please leave your reviews below.
You may also be interested in
Betty Rocker 30 Day Challenge Customer Reviews

Sherry
I used the 30 Day Challenge, (although it took 33 days since I skipped a few times). When I started, my boyfriend & I were trying to navigate living solo to living together. We could just not get our workout schedule together & I'd become really hit or miss with my workouts so I was looking for something fast I could do in the morning (my preferred time). This was just the ticket!
Pros:
Most workouts are 15 minutes.
You really only need your body weight & a mat.
Her website has TONS of free information.
She is extremely positive, upbeat, & encouraging.
She has a lot of knowledge of the body, musculature, diet, etc. & it is all free on her blog (lots of recipes, too).
You will see change in your body & your strength within 30 days.
There isn't a lot of "built in" commercials for her other products.
She has active rest days built in.
She has a free FB page to interact with other members.
Cons:
Ultimately, you will (probably)need to make some changes to your diet.
Ultimately, you do need to get up & push the play button.
Some of the workouts are **tough**!!!
One of the days is much longer than 15 (probably closer to 22).
Once you hit the pink "Go to workout" button, you only have 24 hour access to the workout.
You will need to figure out what to do AFTER the 30 days, but she has plenty of options on her sight.
In the end, this is FREE. There is no catch. You have nothing to lose just for trying it out.
I moved onto her 90 Day Challenge.

TeamBC
Variety everyday keeps me going
I've done the 30 day, 90 day and now the 21 day core a workouts back to back and I must say that I just love the daily variety. I've never been able to keep exercising on the same program for this long because I get bored with the lack of variety. With BR it's been a new workout everyday which keeps me going.
I haven't looked into the meal plans yet nor am I interested in the purchase of protein powders. However I appreciate the rest days where you get more info snd tips about the four pillars related to sleep, nutrition, water and exercise. All great reminders to take care of not just the outside but your insides too.
As I just finished day 21 of the ab core challenge I'm excited to see which challenge is next.

LF
Too much emphasis on protein powder
I've followed Betty on FB for a few years, & decided to purchase her 90-day challenge program.
There are *a lot* of positives to this program.
You receive daily follow-up emails, the team is there to answer every question, there are clear schedules & the exercise program is pretty good.
BUT
The meal program & the recipes constantly refer to protein powders!! Where are the whole foods that Betty has in her fridge? Protein powders are processed food & they are really expensive.
1kg of protein powder costs $60. Not sustainable at all.
I was so incredibly disappointed. Rather spend my money on proper food.

Julie
First of all, i enjoyed the workouts. There was a lot of challenge and variety.
My problem is that they promised 15 minutes a day but really, you have to set aside at least 20-25 minutes because of the talking she does before and after and many of the workouts run long. One was even 45 minutes! I have a limited amount of time in the morning so it was frustrating to set aside the time for the program but then it would go longer some days causing me to be rushed or late and increasing stress.
A suggestion: Maybe the previous day's email can give a preview of the next day's workout time, so participants can plan and get up earlier or set aside more time if needed. Because once you open that email and see the time for that day's workout, you have 24 hours or it's gone, you can't save it for anotger day.
The other frustration is that twice the emails didn't show up on time. When someone commits and shows up and is all set and thete is nothing there, it's a bit of a letdown.
Finally, and this is something i think every instructor needs to work on: when participants are inverted and can't see the screen, give really clear instructions! Maybe some advance notice of the next move!
Hopefully these suggestions are helpful.

regina
I am so in love with this 30 day program! It kicks my butt a little every day & its never boring. I am a cross fitter who recently moved so now I am a cross fitter with no gym;( This program really helps me get a little of what i was missing!!! I am going to sign up for the 90 days so that I can get her menus too:)

Lisa
I purchased the Lioness Program for $100.00. At first I was a little nervous as I had not ever done any of Betty Rocker's workouts. I muse say, I am on week four of the eight week program and I honestly don't know if I'll ever stop. The program provides everything from workouts, meals, grocery shopping lists, recipes, and prep work.
In addition, at least once a week I get an email addressing one area that might be challenging and how to work through it. I've posted questions on the support page and had answers within 5 mins - no lie. I have recommended this to so many people, and normally I'm not one to promote something like this. I love it and how much better I feel just 3 1/2 weeks into it. Thanks for all you do BR!!

Marissa
I eat clean and have been doing the 30 day challenge, It has motivated me and I am considering going straight in the 90 day challenge but keep seeing this same review and not much else out there that isn't connected to her own website. Its sad someone has to blast Bree as a disgusting human with no real reason. I do find her super uplifting and positive so see the mean review as uncalled for even spiteful. Someone get fired or something?

Anne
The 30-day challenge has gotten me off of my duff. Once I got going, I didn't want to stop, so I do regularly exercise now. BR is *very* enthusiastic, sometimes a bit over-the-top, but I'm ok with that. She does her job, I do mine, and the weigh is coming off.

Emily
If you have ever met Ms. Betty Rocker in person- you would be disgusted by the way she treats people. She calls women "stupid" and "dumb" frequently. Her "challenges" are not suitable for everyone and if you cannot keep up- you are labeled- in her words- "too dumb to even look at."
Do not give this disgusting human being a cent of your money. She speaks so badly about her clients, I am surprised she even has clients left!