Athlean X Reviews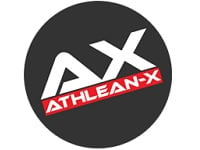 You may also be interested in
Athlean X Customer Reviews

Harald J
My experience as a strength and fitness coach
I bought the AX program out of curiosity. Personally I didn't like it. Not because it isn't good, but it's not the right thing for my goals.
I think I get more benefit from his youtube videos than from the purchased program. His videos and the science behind them make sense, but as so often, everybody is different with different needs, goals and training levels. So what works for one, perhaps doesn't work for others.
What I do is trying out different stuff he suggests in his videos. Some exercises and methods I keep and others not.
While the science behind his training programs is sound, one should keep in mind that in the end, he's running a business, so his goal is making money, as any other business.

Lachlan M
It really NOT worth the money - will not adapt to different gyms easily if you travel, you'll look like a complete tool in most places doing the workouts, no iphone app for main programs. nutrition advise might work for him and sell his products but unless you're doing intense workouts you will not lose body fat. save your cash, learn what you can from the youtube videos but look elsewhere for a realistic program.

Will K
I have been working out for years and lately have seen a lot from Jeff Cavaliere online and YouTube. So I thought I would give it a try. I was in the program one day I thought I made a mistake. On the first day, I completed the first two workouts and worked out another hour afterwards. Needless to say the program is not worth the money.

AHMED
fun athletic performance enhancer
I have been into martial arts my entire life, Judo, Aikido and Jeet Kun do to be specific. I always avoided hitting the gym because it was a boring repetitive process of lifting weights. Hitting 29 I realized that my metabolism was not as good as it was and I decided to hit the gym. I tried a lot of weight lifting programs that were fine but not fun. I watched a couple of Jeff's videos on youtube and decided to give his program a try and I was not disappointed. The workouts change on weekly basis, cardio is more challenging and fun to do (although harder than your treadmill run or bike ride) There is a major challenge that you need to pass in order to move on to the next level, if you don't pass you have to go through the whole month again. I finished the three month program in 5 month because I failed on the second and the third months. It was tough work but I got more in shape and definitely more athletic by the end of the journey. I did not pack tons of muscle though, so if muscle mass is your goal AX1 is not for you.

Wade
Very poor customer service
Caution to all international purchasers. I purchased some items and additional fees were added that were not mentioned at the time of ordering. I attempted to return the items and was informed by their customer rep that additional shipping fees would be applied. I agreed to pay them. They have not refunded my money. No product , no money. I have contacted them several times and was told they will not refund my money. Thieves! Not a trustworthy company!
As far as the workout program I cannot comment as I have never used it.
Stay clear of purchasing items!

Michael
I might sound cliche, but Athlean X, specifically the AX1 program, really has changed my life. Jeff is a no nonsense guy with a program that works as long as you do. It is intense. It is demanding. However, it is smart and so well put together that you can't lose if you follow the directions. Jeff isn't just an athlete, he's a physical therapist. If you want a program that won't have you doing insane amounts of joint damaging moves, Athlean X delivers a program that not only builds serious muscle and burns serous fat, but is designed in a way that protects your joints and connective tissue.
I'm just a regular customer who began in awful shape and is now stronger than I've ever been in my life. At 46 years old, I'm stronger and more physically fit now than I was in my 20s.

Jonathan R
Full Disclosure: I have not used AX. I have been thinking about starting a program and have been researching AX for about 3 months. I have limited my research to sites and articles not affiliated with AX. My 4 star rating is based on what I've learned. I can't give it 5 stars without actually trying it.
By all accounts, it's a positive experience; but if you read the review above, you already know that. I'm interested in the negatives.
The most prominent complaint I've encountered is the program's lack of leg work. The program's defining mantra of building lean athletic muscles seems to stop at the waste. There are leg based exercises, but they seem to based on dumbbell work and lunges. The takeaway is that if you're looking for huge leg gains, AX may not be your program. You should also note, if your looking to build huge muscles, AX isn't your program. The point of AX is to improve athletic performance, not to make you a professional body builder (If I could have typed that in bolder letters, I would have).
The are other sporadic complaints, but most seem to be superficial and/or petty: videos are too long or he talks too much or I don't like his voice. Others where things like "It didn't work for me," which could mean anything from the user didn't stick to it and wrote a bad review because he/she regrets having spent the money to the fact that not all programs work for every one. But, but who knows.
One attractive aspect Of the program, and one of the main reasons, initially, I was drawn to it, is the under $67 price tag since most programs run $150 or more.
All in all, I think any program is only as good as the effort you put into it.