Angel Publishing Reviews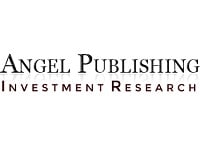 Angel Publishing is a company that states their aim is to provide members with ideas and strategies for working with finance, markets, human nature, and obscure financial trends.
How Does It Work?
Their website says that they have a philosophy based on limited government, free markets, unrestricted freedom of speech and thought, and a defense of individual liberty.
The creators of Angel Publishing have a libertarian political stance, believing that people are better off without the assistance or interference of government to make their best financial decisions.
They offer their members a variety of free e-letters including Wealth Daily, the flagship e-Letter of Angel Publishing offering actionable ideas covering the stock market and real estate.
Angel also offers a number of paid premium services, including Technology and Opportunity and The Wealth Advisory.
Cost/Price Plans
One year subscriptions to their Premium Newsletters cost about $49 per year on average, with the discounts applicable to most of their new customers. These prices may differ depending on which Premium newsletters you choose to subscribe to.
Refund Policy
This website does not seem to mention anything about potential Refunds and Cancelation Policies at this time, though many similar online newsletter companies offer limited policies that are good for the first two or three months of subscription.
Customers who are interested should contact Customer Service before purchasing a subscription.
Customer Service Contact Info
Customers who would like to contact Customer Service with any questions, concerns, or complaints can do so by phone at 877-303-4529, by submitting them directly to their website, or by traditional mail at 111 Market Place #720, Baltimore, MD 21202.
Reputation
Unfortunately this company does not have many reviews from their users and customers at this time. Potential customers may want to look up reviews for the individual newsletters before they decide to invest.
Competitors and Alternatives?
There are many different online companies that offer newsletters for investment and financial advice for various industries, including Money Map Press and Agora Financial.
If you have any experience with Angel Publishing or their products, please leave your reviews below.
You may also be interested in
Angel Publishing Customer Reviews

Thomas D
Their service has deteriorated over the past 2 years.
I have had several subscriptions over the years from AP.
Before 2020 their advice and records were good and well focused. But during the last couple of years their service has gone down dramatically. Now instead of sending good advice/info, I am getting ads for other services, and the good innovations or good energy stock have moved to another, more expensive, subscription.
So, I am very disappointed with their present way of operating and would not recommend them any more.

sterling w
February 07, 2023
This is the type of company that the BBB should already have on file as F rating, and any other company spear headed by Brian (The liar mouth) Hicks! Garbage bottom feeding vampires wasting peoples precious energies on hot air claims and personal insecurities and future woes... They're modern day financial pirates, after your finances cause they know nothing about the stock market, investing, bull markets or anything. Do not invest a dime!

Paul G
Today I checked my Credit card Statement to find an Unauthorised Deduction of $304.15AU https://www.angeplpub.com/whoweare. I have never had any dealings with this mob and all the reviews I have read suggest my chances of getting my money back are Nil.
Where they got my Card Details from are a mystery to me. No phone number and only a Street mailing address seems highly suspicious to me. Stay away from Angel Publishing.

Murray C
This company is nothing but a scam. Stay away and don't give them a credit card number as they will use it without your authorization. I lost my shirt on their recommendations. They know nothing about the stock market and only want to sell their subscription. Stay clear of them. Once you join you are hooked. They do not answer calls or reply to emails.

B G
Yes I agree. Give this firm a wide birth. Recently subscribed to Energy Investor, then after reading first report tried to get a refund as requested, and then I am completely ignored. Refund policy is a complete scam as far as I am concerned.

David H
Justification for the $US1999.00 charge on my credit card
Last month there was a charge $US1999.00 on my credit card. Since then I have emailed Angel Publishing Investment Research asking them what the charge was for and what authorization they had for the charge. So far 3 automated replies to the emails but no answers to my questions. I do not trade in the stock market so it is extremely unlikely that I authorized this charge. WHAT IS IT?

Ash S
Technology and Opportunity - Angel Publishing
These guys are nothing but scam artist getting you to buy their publications. To start with I took a 39.00 offer to try them for the year, the next thing I know their billing my card for 280.00. After a hassle with them they put it back right. Now I tried to of their stock recommendations on a hot stock at medium risk. I lost my shirt on both of them. I bought at the buy in price they said and than just watched them drop like a rock to now their worthless. One of the companies has gone completely under from what I can tell. Beware their no good.

Abhishek B
Bad service ! Bad newsletters - Angelpub is bad! Beware
Hi, Their phone number no body answers. Tried calling them three times. I have written to them for my refund, yet to receive a response. Pathetic customer service with no email id or phone number to support customers

Girolemo T
Anyone thinking about subscribing to any Angel Publication should think again. My experience the information is very generic and nothing that anyone that has any market experience cannot work out for themselves. If you do have experience in the market, you should not be buying shares in individual companies. Do your research and find a good managed fund. eg. like Berkshire Hathaway. Good,honest,clever fund managers are a bit hard to find but they do exist.

robin S
This is a rip off $799 for automated mail they send seems like 3 times a day then they first charge yo 49 or 79 for the year. Then promise something else that is a bunch of garbage to try to up sell to more of their newsletters. What they are telling you is useless garbage! Only a phone call to cancel I'm deaf! Sent a fax! Whzt else can I do. Have no access to a phone don't have no need for one. And my business is personal. Everyone don't need to know That I made a really big mistake by signing up for this. Don't even deliver what they say

Glen P
Beware Angel Publications
What you don't see when you sign up.
1st if you want to cancel it is almost impossible. They do not take e-mails for ANY cancellation. They only take cancellation by voice. This is so you can't have a record of your request to cancel.
Last Year I canceled my subscription and thought all was good. This year with their auto renew I got hit again. I declined it on the CC and the Angel Pub. won the challenge. They have you with the contract you sign. When I called them to say I want a complete refund, they said we can't process the refund because I put a challenge against my CC. Since you can't unsubscribe by e-mail I had no record of my canceling.
When I called them about it they said they had no record of me calling and canceling. of course they are going to say that they want the extra money.
Buyer beware!!!!

GBug1934
These guys have some great newsletters. Particularly about Energy and Precious metals.