Agoda.com Reviews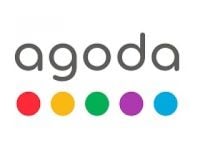 Agoda.com is a child company of Priceline.com.
Their accommodations are primarily situated in the Asia pacific region; however they do offer accommodations for over 200,000 hotels worldwide.
How Does it Work?
Agoda's primary goal is to make travel plans fast, easy, and affordable and they post new deals on their site every day.
They offer customers a "Lowest Price Guarantee"; essentially, if you find a better deal within 48 hours from the time of booking, they will either match or reduce the price to beat that deal.
To find a hotel to fit your budget and style their search filters will help guide you to viable options. There are over a million customer reviews that are available through their site for you to read and will also help you decide which hotel is suitable for you.
Customer Support
There is 24/7 online chat and phone support for assistance booking travel plans. Because of their worldwide customer base, customer support is available in 37 different languages.
For added convenience, you can search their database of hotels through the Agoda IPhone, iPad, or iTouch application. This app includes an added feature which enables you to navigate through the city you are visiting and will even guide you back to your hotel using specially designed interactive maps.
Additional savings through their site are available when you sign up for the Agoda Reward Points program. Each time you book accommodations through their site you earn points and will then receive future discounts and even free nights at hotels.
Agoda.com Customer Reviews
There are many complaints regarding Agoda.com. For starters, the site only offers positive reviews because they are unable to post reviews that the hotel doesn't approve.
This is primarily because the hotels pay Agoda for advertisements on their site which means they have control over the information that is posted about them.
Also, hotels' post advertisements for low prices on the site, but after further research you come to find that the prices are much higher than the ones that are displayed.
Even though Agoda prides themselves on their low prices, travelers discovered that they were paying more than what the hotel actually charged.
Any changes requested by customers turned out to be problematic. Agoda did not take the proper steps to process these transactions; it turns out that they charged customers for a whole new reservation and also did not confirm the new arrangements with the hotel.
The Bottom Line
Traveling abroad is an experience that individuals often plan far in advance. Not only do they have to save up their hard earned money for it but they often spend a lot of time planning things to do during their trip.
You may want to book directly with the hotel to avoid confusion and added fees from websites that coordinate the reservations for you. Sometimes the only way to get things done right is to do it yourself.
If you have any experience with Agoda.com or their services, please leave your reviews below.
Agoda.com Customer Reviews

Mary
Bad service of deceivers, booked 2 times in Naples and Paris, it's not enough that I specifically requested a lower price, but when recalculated at checkout, the amount comes out 4-5 times higher, but this is not visible until the money is debited from the card and even upon arrival at the hotel I was told that the amount is actually 2 times less than what I paid for the hotel on agoda. In a year they said there that this is almost half the cost of the commission is not conceivable. Thieves and deceivers.

John
Do NOT use Agoda. They are a scam.
Do not use Agoda. Paid for the booking in advance. They failed to send the hotel my booking properly so instead of 4 rooms for our group we showed up and the hotel had one. They claimed to be sold out and unable to give us the promised rooms.
Agoda has been playing games with me for 5 days not giving me a refund. They have changed their story multiple times from it was the hotels fault to we use a third party to communicate with properties and it was their fault.
It has been a horrible experience. We had to book another hotel the day we arrived as we had nowhere to sleep. I feel like I was essentially scammed by this company. Avoid them at all costs.

Donna S
would never use them again
I will never use this company again. I never received a confirmation and was charged a foreign transaction fee that I was not made aware of when booking. I went to their site, no way to speak to anyone. had to Google to find their phone number, it is not on their site. found their phone number but could not proceed because I did not have reservation # because I never got the confirmation email. In had to call the hotel to confirm booking.

Beyond W
Booked a room and paid $216.52 but hotel had no record of it once we got there. Called Agoda, they put me on hold and acted like they were calling the hotel but never came back. So basically, they took my money and then I felt a swift kick between the legs. Rip off!!!!

G
Clear and useful information and easy booking. Ir's my first booking by Agoda. I hope to continue as a satisfied client. Good work

Vlad
Never ever use this service for your bookings! Save your nerves.
You don't know how good or bad a booking service is until things go wrong. Here is my case: I booked appts. in Nuremberg, Germany month before arrival, paid the full price. Just four days before arrival I got message from property owner saying I have to deposit 200 euro as "damages deposit". At this point I can't cancel my booking and get refund as I am not in cancelation free period. The info about deposit was NOT stated either in description or while check out. So this will happen to you completely out of blue. I called support for the case, explained everything but they said they assist me with anything. I contacted property owner and they said THEY NEVER HEARD OF Agoda. Can you believe that? It turns out Agoda acts like a middleman only and they book appts. on your behalf through other services for a fee (like Booking.com in my case). What a great business model though! AND if anything goes wrong you will be left with nothing. Agoda will tell to contact property owner. Property owner will say they don't know Agoda. You will be left with nothing like I was. I lost my money. Never use this service again.

shri
Agoda is excellent and outstanding. Go for it.
Agoda customer service is excellent. I have booked home stay from 29Th Dec to 31st Jan 2015. Due to Home stay owner problem , Owner denied our booking but Agoda team given another higher cost booking with same rate what we paid to home stay.
We booked three rooms for 18 thousand but owner created problem and our booking cancelled. But Agoda given us three rooms in Alagoa resort with same price ( 18thousand) but cost was 65 thousand.
Agoda paid 32 thousand rupees from their pocket and it was really very good service from agoda.com . It was very good and amazing service from agoda customer care. excellent service. Go for agoda.

Brad F
Beware of Agoda - April 2014
They state that your card won't be charged at time of booking but they blocked several hundred dollars on my card immediately for a booking three months away. I attempted to change the booking and did not receive a reply. I cancelled the entire booking because of this service. They are way below travel industry standards and not reliable.

ka.aj
No bad service, only stupid customer.
I never have any problem with agoda.com nor booking.com or any other booking website.
THERE IS NO BAD CUSTOMER SERVICE, ONLY STUPID CUSTOMER.

tedguhl
I had used Agoda quite a few times before and was satisfied with the bookings. This time, I choose one of their specials for a 5 star hotel in Bangkok. I went through the ordering process and when I got the email confirmation I found I had been charged twice the "special rate" they had listed. When I contacted them to fix this, they claimed I should have read the final booking page more carefully, that their 'special rate" was an average not the final rate. I requested that they either cancel the booking or change for a less expensive room but they kept repeating that the "special rate" was an average. In fact they were exceedingly rude on the phone, repeating the same information over and over to what ever I asked, as if I was stupid. For example, when i asked the person on the phone, if they intended to do anything to help me, she repeated that that was the average rate listed. She actually repeated that to almost every question I asked. It was worse than a recorded message.

daniyal
I booked a hotel in dubai and they listed the price double everywhere else which I only discovered once I checked in to the hotel. Upon arriving the hotel staff too were surprised by the price I was charged and I can't even get a refund from agoda. According to their website, the "best price guarantee" they offer can only be claimed before checking in. Problem is I only found out about it after checking in so, try other websites, this one's a rip off in my experience. Plus it was too much hassle just confirming the booking; had to call them twice to get the confirmation. And they don't respond to any emails sadly!