Agoda.com Reviews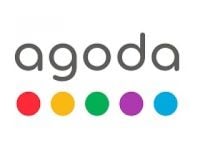 Agoda.com is a child company of Priceline.com.
Their accommodations are primarily situated in the Asia pacific region; however they do offer accommodations for over 200,000 hotels worldwide.
How Does it Work?
Agoda's primary goal is to make travel plans fast, easy, and affordable and they post new deals on their site every day.
They offer customers a "Lowest Price Guarantee"; essentially, if you find a better deal within 48 hours from the time of booking, they will either match or reduce the price to beat that deal.
To find a hotel to fit your budget and style their search filters will help guide you to viable options. There are over a million customer reviews that are available through their site for you to read and will also help you decide which hotel is suitable for you.
Customer Support
There is 24/7 online chat and phone support for assistance booking travel plans. Because of their worldwide customer base, customer support is available in 37 different languages.
For added convenience, you can search their database of hotels through the Agoda IPhone, iPad, or iTouch application. This app includes an added feature which enables you to navigate through the city you are visiting and will even guide you back to your hotel using specially designed interactive maps.
Additional savings through their site are available when you sign up for the Agoda Reward Points program. Each time you book accommodations through their site you earn points and will then receive future discounts and even free nights at hotels.
Agoda.com Customer Reviews
There are many complaints regarding Agoda.com. For starters, the site only offers positive reviews because they are unable to post reviews that the hotel doesn't approve.
This is primarily because the hotels pay Agoda for advertisements on their site which means they have control over the information that is posted about them.
Also, hotels' post advertisements for low prices on the site, but after further research you come to find that the prices are much higher than the ones that are displayed.
Even though Agoda prides themselves on their low prices, travelers discovered that they were paying more than what the hotel actually charged.
Any changes requested by customers turned out to be problematic. Agoda did not take the proper steps to process these transactions; it turns out that they charged customers for a whole new reservation and also did not confirm the new arrangements with the hotel.
The Bottom Line
Traveling abroad is an experience that individuals often plan far in advance. Not only do they have to save up their hard earned money for it but they often spend a lot of time planning things to do during their trip.
You may want to book directly with the hotel to avoid confusion and added fees from websites that coordinate the reservations for you. Sometimes the only way to get things done right is to do it yourself.
If you have any experience with Agoda.com or their services, please leave your reviews below.
Agoda.com Customer Reviews