360Training Reviews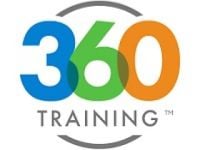 360Training is an online training and certification provider that states they offer over 6,000 regulated and non-regulated courses in a number of different industries.
How Does It Work?
According to their website, the goal of 360Training is to use an "integrated strategy of technology, content, and service" to help professionals manage and pursue their career goals through the completion of courses that help them compliance and certification requirements.
Currently the company states they work with more than 1500 e-learning partners who have trained more than four million users worldwide, and that they are using the most comprehensive e-learning technology used by colleges, schools, and corporations.
Prospective students are welcome to go to their website and look through their courses on their own to see whether they have the specific course they require.
360Training lists some of their most popular certification options in Medical Transcription, Ethics and Fraud, OSHA 10 & 30 Outreach Training, Food Safety Manager Training with Exam, and Real Estate.
Cost/Price Plans
Since this company offers such a wide range of courses, there is no real way to quote a single price range for what you will find there.
The price of the courses will vary depending on the amount of information, the difficulty and extensiveness of the content, and whether or not the website is providing a promotional discount on their courses at the time.
Refund Policy
Unfortunately this website does not offer a legal set of Terms and Conditions, nor does it provide any information on a general Refund or Cancelation Policy.
Customers who would prefer to have all information on possible refunds before committing to a course should contact their Customer Service team and request information in reference to the specific course they wish to take, as policies may vary depending on the course itself.
Customer Service Contact Info
Customers who would like to contact Customer Service with any questions, concerns, or complaints can do so by phone at 888-318-3558 or by clicking on their Customer Support link provided on the Contact page.
Reputation
Unfortunately it appears as though there are many different past customers of 360Training.com that report being unhappy either with what they have received or what they experienced while taking one of their courses.
One of the complaints that appeared more repeatedly was actually problems with the technology that the website speaks so highly of – customers who were on a deadline to renew certification and chose this company's courses complained that technical glitches in the exam portion nearly led them to them being unable to complete their requirements on time.
Other customers complained that the coursework they provided in certain areas was outdated, and not what they truly needed to expand their skills.
Customers who are considering this website for online training would probably be best served to search for reviews on the specific course, so they know they are getting the most relevant information.
Competitors and Alternatives?
There are many, many different websites available online that claim to provide people with the courses, tools, and resources they need to either expand their knowledge, receive certification, or to build or expand their skills.
Customers will be best served to find alternatives to this website by searching for the specific courses, certifications, and skills they are hoping to receive.
If you have any experience with 360Training or their products, please leave your reviews below.
You may also be interested in
360Training Customer Reviews