360Training Reviews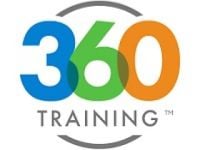 360Training Customer Reviews

mary w
This is the worst company to deal with! 2 of my employees took the on line course and they gave 2 cards to the same person. They would not rectify THEIR mistake and said too bad and pay again! do not use them

jatboot
Stay Away from 360Training.com !!
I took their Real Estate Post License course - big mistake ! More often than not, their website had issues, and the course crashed, and I had to retake same modules several times. Reached out to customer service in the Philippines, and they were extremely polite, yet no help whatsoever - felt like I was speaking with very polite robots, who kept repeating that "they have noted my problem and they apologize for the issue, and someone will revert back to me"... which did not happen. Called after waiting a couple of days, same robotic communication again.
Took the end of chapter assessments, and many times I had the right answers, yet their system failed me - when I reviewed answers, the system said my answers were correct, yet it kept failing me. Spoke with the robots again, and again absolutely no help.
Final straw - they screwed up putting the right course on the Georgia Real Estate Commission, and I had to engage with the robots again - no help - and ultimately I had to go to another institution and complete my hours there.
They have a litany of BBB complaints, and the US listed telephone lines for their "corporate" office are all disconnected.

Michael A
Never received card after completing training.
I paid for, and completed a OSHA 30 course with this website.
I am not a fan of the design layout for the company but overall it was bearable. I completed the course without much issue.
The problem lies with their lack of delivery of my OSHA 30 card. When contacted (multiple times) they state it was mailed out, but they have no tracking of it, and refuse to mail another without charging me an additional $20. The company should be responsible enough to ensure their products are delivered properly before charging a customer another fee. I even suggested to them to use tracking on their mail outs in the future to ensure delivery. I will not pay again for something I did not even receive in the first place.
I suggest going with a different company for your training needs.

Ben O
Do not trust this company, they run a scam where they will take your money for training, then not issue the physical card you have purchased (that in some cases is required by law to have) claiming they sent it out and will offer a reprint for $89.00....no card can cost that much to reprint and ship.
Had this happened just to me i might believe it was a mistake but i have heard from at least 5 others in my industry that used them and have not down their cards only to have the same "offer" presented as a solution. Use any other company. Plus in a side note their app crashes constantly so if your doing training and are taking a final test that only gives a limited amount of retries, if it crashes it counts as a try. If this happens your alotted times your only choice is to re purchase the entire course again.....another scam possibly? I well be informing my entire industry to stay away from this company for ANY training.

Lori
This is by far the worst company I have ever dealt with in my 40 years of working in professional environments.
The technology is so poor that it took me 40 minutes just to register after they eagerly, and somehow quickly, were able to accept payment online and get me the licensing number that is required to sign up for the course. Funny how smooth that went! 2 minutes max and the confirmation of my payment and instructions to enroll were in my inbox. The fun stopped there. The link they sent took so long to connect that I actually shut my computer off thinking something was going on with it. When I signed back on and tried again, same thing. Finally the registration page showed up and after 20 minutes (1 to fill it out, 19 to get to the confirmation page to work) it came up with a error stating I can not buy the package due to insufficient license fund. I checked the total on their summary of my purchase with their cost for the course and they matched so I then called customer service. I did get somebody quickly, which surprised me, but when they found out I had a problem instead of a purchase they transferred me to a technical support person which I'm pretty sure doesn't exist. the phone rang and rang and then went to a voicemail stating that nobody was available and to please leave a message. Right...so I did, then decided to call again. I expressed my growing concern to the customer service rep that this was a scam and he assured me it wasn't and quickly transferred me to the black hole voice mail again. I then thought I'd try their live chat online. The typical text box with "how can we help you?" came up, I typed in what was going on, they typed please wait and we will be right with you, then I got a text stating they were all busy and to please leave my email and they would contact me...Right....Major company time wasted during all of this so we decided to cancel our credit card purchase and call it a day. Unfortunately we are probably going to cancel the card as well considering the complete lack of integrity this so called business has. I read their BBB reviews and realize just what a scam it is. Do not use this company! It will save you a day of frustration.

jessica
I am taking a real estate course, everything works good. My kids touched my laptop and locked me out, i reached out to tech support and they helped me right away. I was able to continue my course within minutes. I think his name was Lou. Great tech support! Thanks 360.