ZoLucky Reviews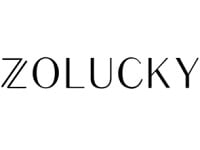 You may also be interested in
ZoLucky Customer Reviews

B P
Sassy lady in my new clothes
I received my first order and absolutely love it. Size is great fit and quality. It shipped fast. Can't wait for my next purchase to arrive.

DMA
Terrible and hope I can spare other people from making the same mistake
This is such a sham! The clothes are terrible and when you write to return them they advise you that you have to pay return postage with possible custom fees !
"Our return center is located in Guangzhou, China. According to our return policy, the customer is responsible for return shipping costs and any other related return charges (including possible customs fees).
Since International returns might result in long waiting times and incur substantial return costs on your side, We would like to offer you a 15% cash refund【for the item(s) in question as compensation】 instead of returning the item(s). "
This was the email that I received!
Total scam!

Patti S
Stay clear of China based Zolucky
Everything about my buying experience was awful and I will not be a returning customer. It starts with products that are not sized properly and way to large. There is no clear explanation up front of their return policy, and I basically ended up with a product I cannot wear and 85% of my cost not returned...feels like a great scam they are running to me!

Ellie
Scam company, I ordered $200 worth of clothes and had to throw every piece away. I couldn't even give them to the second hand shop because the clothing was that bad.
Mismatched seams, holes, the clothing wasn't even cotton as advertised, it was some cheap silk material. They only offered to give me back $30 from the $200 I spent, good thing I went through Paypal and PayPal has a buyer guarantee and got my money back that way.
They didn't even respond to Paypal's inquiry. DO NOT ORDER FROM THIS COMPANY. It's too bad because their website has beautiful fashions, and too bad it isn't legit, they would really make a lot of money if it was legit.