Wild Alaskan Company Reviews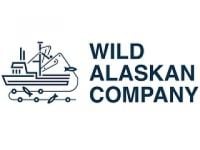 Wild Alaskan Company offers a monthly seafood subscription box which it claims is sent directly from sustainably managed fisheries in Alaska and the Pacific Northwest.
The company states its family owned and operated business has three generations of ties to the Alaskan fishing community, which allows you to receive the freshest fish in the shortest amount of time.
Cost and Price Plans
Wild Alaskan Company works on a subscription-plan basis where you can choose to receive their box either monthly or bi-monthly.
The 6 oz. portions of wild salmon or wild white fish are priced at $10.99 per portion (if you chose the 12-pack) or $9.99 (the 24-pack), with free shipping included if you order the 24-pack.
Customer Service
The company website doesn't currently list a phone number. They can be contacted by email at [email protected], or through the live chat feature on their website.
They also have active social media pages, with accounts on Twitter, Facebook, and Instagram.
You can pause or cancel your membership with Wild Alaskan Company through your account page.
Customer Reviews & Complaints
Customers appreciate that the fish is shipped in an insulated container full of dry ice via express air service or ground, and arrives ready to be thawed and cooked, or put into the freezer.
There are some complaints about Wild Alaskan Company which had to do with the fact that the salmon often arrives bone-in. While the company has now worked hard to ensure that all of their products are completely boneless, this was a deal-breaker for some people.
Another issue some reviewers have noted has to do Wild Alaskan Company's affiliate program.
There have been complaints regarding the aggressive marketing tactics some of their affiliates may be using, including sending spam e-mails, to promote the company in exchange for commission.
Competitors and Alternatives
There are a number of other companies that sell fresh salmon and seafood via a subscription services.
A few of the most popular are Wild Alaska Salmon & Seafood, Wild Premium Salmon, Alaska Gold Club, and Sitka Salmon Shares.
Is Wild Alaskan Company Legit?
Salmon is a great source of healthy nutrients, including protein and Omega-3 Fatty Acids, but it can be expensive and hard to find at the grocery store.
If you're like many Americans, you likely find it difficult to find high quality, sustainable, premium-grade seafood where you live.
Seafood fraud ( the reporting of fish as a different species than it actually is ) is extremely common in many parts of the country. Wild Alaskan Company provides you access to sustainably caught salmon, making it easier to eat healthier, wherever you are.
While the fish sent to you isn't necessarily fresh in the sense that it has been caught very recently, it is flash-frozen shortly after being caught and thus maximally retains it's taste and texture.
This method allows the logistics for your salmon to be sent to you without spoiling, and to be available year-round.
Questions remain, however, regarding why this needs to be a subscription based service (rather than just allowing you to order at will ) and whether Wild Alaska Company prices ultimately end up a bargain for the customer.
Surely the hefty $75 commission they pay to their affiliate marketers for new customers must be coming from somewhere.
If you have any experience with Wild Alaskan Company or their products, please leave your reviews below.
You may also be interested in
Wild Alaskan Company Customer Reviews