Wigsis Reviews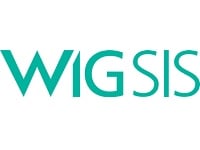 Wigsis is an international online wig store that sells wigs made from both synthetic materials and real human hair.
How Does Wigsis Work?
According to their website, Wigsis provides one of the largest selections of human hair wigs, lace wigs, celebrity wigs, and African American wigs while still maintaining the highest standards.
Their website says that recent improvements in technology have really improved the comfort of hair pieces, as well as their ability to look realistic so that no one can tell you are wearing one.
They also promise that their entire team is made up of professional hair stylists, licensed cosmetologists, and other wearable hair specialists.
In fact, if you are unsure of what you want or need from your wearable hair order, they offer a section of their website where you can speak with a "Wig Expert."
Customers are able to search for a specific product or they can look through their entire collection by specific category, including Wigs, Human Hair Wigs, Lace Wigs, Synthetic Wigs, African American, Men's & Kids, Extensions & Hairpieces, New, and Sale.
Reputation
Unfortunately this company appears to have extremely poor reviews from customers.
Most negative reviews appear to have a single complaint that is repeated over and over again, that Wigsis provides poor quality products and then denies refunds.
As mentioned above, their refund policy is very particular and even when someone is able to fulfill all the requirements of their policy, they can still be only offered a partial refund at best.
Customers complain that this company will find any reason whatsoever to deny you a refund, and customers have no further recourse.
Customer Service
Customers who would like to contact Customer Service with any questions, concerns, or complaints can do so by submitting them directly to their website through their Contact Us link.
Cost & Price Plans
There are many different products that customers are able to purchase through this website, so there is also a wide variety of prices and pricing that customers will find.
The website does clearly display the prices of all their products alongside the pictures, so customers will know what they are getting into before they select their wig or hair extensions.
The website does say that they will provide free delivery for all orders which total more than $300.
Refund Policy
Their website does offer a Return Policy, and states that if there is any questions in quality, they will gladly exchange or refund the item.
In order to initiate your return or exchange, customers will need to begin by contacting their Customer Service team and receiving approval – no returns will be accepted without this prior approval.
All products must be physically returned within 14 days of the delivery date, and all items must be in new condition with all original packaging.
This also means that items must not be tried on or worn at all. Items that do not meet this criteria will be charge a 50% restocking fee.
The website does say that customers should be prepared to provide photos of why they believe they deserve a refund, and they should know that refunds might be provided in only partial amounts.
Competitors and Alternatives?
Certainly there are many different websites that sell these products and offer promises of beauty and high quality, including LaceWigsBuy.com, VogueWigs.com, and many others.
Customers who choose not to work with this company should be able to find another retailer that works better for them.
If you have any experience with Wigsis or their products, please leave your reviews below.
You may also be interested in
Wigsis Customer Reviews