Wefunder Reviews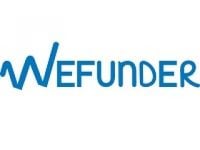 You may also be interested in
Wefunder Customer Reviews

Al W
I recently attempted to launch our CF campaign using WeFunder. At first it was easy and relatively simple to get it going. As the process went along, I made every effort to complete any and all outstanding items with haste so as to not delay the launch of our raise with the filing of Form C by WeFunder.
After doing all that, including a quick turnaround of our financial review by an independent CPA firm, they dropped off the planet and getting responses to emails (cause you can't reach them any other way) was sporadic at best. It took me nearly two months to get a response telling me they wouldn't allow our company's campaign on their platform because its a subsidiary.
That's a load of crap, too, because in a quick review of several other live campaigns, it becomes readily apparent there are plenty of subsidiaries on their platform. WeFunder had no problem accepting money from our investors though! And rather than be ethical about rejecting our campaign by immediately returning investor funds, they send out a cold and robotic email letting investors know the campaign was canceled and to into your WeFunder account to request a refund! Seriously WeFunder?!?
I do NOT recommend WeFunder as a resource for companies to raise money. Period, end of story.

Glenn S
My experience was similar. Invested $$, cancelled and no refund. Phone number seems bogus. Be wary.

Joseph T
Made an investment, cancelled the next day, weeks before it was to be funded. I received confirmation of cancellation. Today I just received notice they pulled money from my account to fund the cancelled investment. Emailed and still haven't heard back.

harsha k
All my investments appeared on the internet. I contacted them to remove it from the online search engines. They gave no time frame as to when that would happen

Glen A
Love taking your money, dont like paying
I used wefunder - when my company exited, trying to chase them for payment is frustrating, you essentially get no response and if you do - its a loose promise. I would advise people look elsewhere for investments.

Tim
We tried using Wefunder and found that the site layout is difficult to use, understand and confusing in its layout.. When putting in our information the site would not take it at times. We asked questions in writing and Wefunder would take 4 or 5 days to respond, if they responded at all. Then for some reason it showed that we had 2 companies listed on the same thing and there was no way to correct it. I would not recommend this site if you are serious players in business, complete waste of time.

Anatolii H
Waiting for the documents about my investment for months!
I invested $2000 in Balance at WeFunder on 13-th of September and still waiting for the properly signed documents about my investment, despite the fact that the Balance successfully closed the round on 19-th of September.
Support feeds me with phrases that everything is all right, the problem is that they received too much money, so please wait another 1-2 weeks and so for more than 2 months.
I started to worry about this problem, and wrote the question about the problem on the Balance page on WeFunder:
https://wefunder.com/comments/15856
Two weeks passed and nope, any answers here.
For now, I didn't received any documents about my investment, and I don't know if I will receive it at all.
Can I be sure that I will receive my dividends, if the company will succeed, if I just can't simply get the documents about my investment?

Doug
Is Wefunder safe? They've been sitting on my funds for months
I made a substantial investment in one of their companies and waited months and months for the investment to close while they sat on my funds. Then just as the investment was finally about to close the offering changed substantially and so I decided to withdraw my investment. Now I've been waiting over 5 weeks for a refund of the my investment from Wefunder and they keep saying it will be done within a few days but then nothing. Are they running out of money? Are investments safe? I'm starting to wonder.