Vitacost Reviews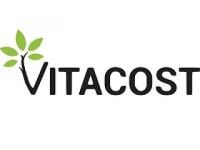 Vitacost is an online retailer which provides consumers with access to a wide variety of health related products, including vitamins, supplements, whole foods, health foods, and sports nutrition items.
How Does it Work?
According to their website, they carry 2,000 of the top, most trusted natural brands, diet foods, and healthy living essentials at discounts up to 50% off.
All orders will be delivered to your door for free if your order total comes to more than $49. If it does not, there is a flat shipping rate of $4.99, no matter how large the order, or the package.
Vitacost.com says their website carries over more than 40,000 different items in a variety of categories, including Baby, Beauty, Diet, Drugstore, Food, Herbs, Home, Pets, Sports & Fitness, Vitamins & Supplements, and Gluten Free.
The website also says they offer a "5 Star Guarantee." The five points of this guarantee include their promise that customers will receive discounts of up to 50% off, that they offer the highest quality brands on the market, that they have one of the largest selections available, that their website is secure, and that their refund policy is guaranteed.
Their refund policy is a 30 day, unconditional, money back guarantee. If you have any complaints regarding your order at all, you can ask for a refund of your order.
In order to return a product or receive your refund, you must call their Customer Service at 800-381-0759 and speak to a representative to determine how to process your refund.
Vitacost.com also has a "Refer a Friend" program. This allows you to refer a friend to their website. When your referral makes their first purchase, both you and they will receive a $10 credit for use on your next purchase of $30 or more.
If you have any experience with Vitacost or their products, please leave your reviews below.
You may also be interested in
Vitacost Customer Reviews

Jackie R
Not sure about the negative reviews for this company, I have made numerous orders from them never had a issue. I normally get mine within 3-4 days depending on the shipping method which is fairly quick. I typically get my teas from here or whatever else I can think of.

Harry
Excellent experience with Vitacost
Placed my first order with Vitacost and must admit it was just as easy as using Amazon. Received my order within 3 days in perfect condition. I was hesitant because of all the poor reviews but will definitely use them again especially because of their discounted pricing. As a first time customer you get a 20% discount and free shipping over $50.

Robin W
If I could give them no stars I would - they double billed me on my debit card and refused to reverse the charge or cancel my order as requested so i'm out $120. they also tried to lie saying I purchased through Paypal, which is impossible as I don't have an account with them.

Eileen
Order 3 bottles of parsley cleaner. Arrived with 2 empty bottles and one with twist top so loose it was leaking all over, Vitacost only refunded a small portion of original cost. No refund for shipping and only part of tax. Receipt says " carefully hand packed by Jacqueline P. I think not. I will advise you not to use Vitacost.

jacqueline t
What happened to my order?
I used to be happy with VitaCost, but not now. I have put in an order for $80.53 on 28 May and the charge has been posted to my credit card on 28 May. However my order does not exist on their site anywhere under my name, so have not idea whether I have been scammed or not. (luckily, I printed it when I put it through before they disappeared it, so have a record).
I have tried to call their 800 numbers as well as their 336 number several times , but it gets me nowhere. The questions keep asking you to press "1" or "2" but nothing happens when you do it, and it keeps looping around with the same questions endlessly.
I want an answer or I will advise the credit card of the scam.

NJ N
The worst company on earth!!!
This company is the worst company on earth. They have really bad customer service people who don't speak English. They get the email address wrong even though it is clearly on file in their database and I spelled it out multiple times. They refused to send me a confirmation of my order after three telephone requests. That did not happen. So I called back to cancel the order. I had to make 6 calls and I got through to three of whom hung up on me!
They refused to cancel my order after telling me it was actually cancelled and I was told I would get a refund on my credit card. But never got an email confirmation of that. I called back again several times and now they refuse to cancel the order.
That is illegal. Vitacost is a fraudulent company and I will file a complaint with the better business bureau! I will never do business with these losers ever again. I suggest that nobody ever order anything from them again. They used to be good when they had local customer service, but now it is nothing but people who don't understand the english language.

Carolyn T
Just received my first vita cost order. I live in a country where Amazon can't even get out here within five days and they were able to ship me my pastry flour. I can't even find pastry flour that doesn't charge at least $16 minimum, I'm just really impressed and I will be using them from here on out.

jhbailes
Vitacost has been faithful fast and efficient. I've ordered from them for many years. once they miscounted and made it good when I told them...

Linda F
Vitacost tied up my money!
Ordered vitamins which they cancelled the order the very next day, but did not remove my "pending sale" on my charge card. It eventually dropped off after 7 days.
VERY RUDE to tie up my money for 7 days!!!!

A. A
They lose orders. If you order for someone else, your order may disappear (only paypal had a record. They finally found the order, luckily. Otherwise I would've made a new order, since they said there was no order). Website is screwed up. Used to work great, no problems. But if you're ordering for someone else, expect it to either disappear, or end up at your house. And you have to re-ship it yourself. That's what happened with my second order. Even though I saw the different shipping address I entered on there when I clicked the final order button. THIS IS NOT FAKE. BEWARE WHEN ORDERING FOR OTHERS.

Elisa A
Buyer Beware! Terrible customer service horrible shipping agent
I tried to change the arrival date of my package. I spent an hour trying to get through to the Shipper who could not help me. I spent over an hour between two different Vitacost chat representatives who both assured me the package would be rerouted back to them and my money refunded.
This never happened and the shipper left the package in the parking lot of a different building. Vitacost customer service never got back to me even after leaving multiple emails and speaking with multiple customer service representatives. What a waste of hours of my time.
Worst customer service ever. Shop at your own risk!

Hilda
Shock to see some bad review on vitacost!!!
I've been a vitacost customer for 5 years, I can't believe people gave them such a bad reviews... Never had any problem with them, and I usually order a lot, because I send those supplements to my country, and vitacost is the cheapest one, I shop around, and nobody could beat their price...

Stella J
Not one problem in over two years
I don't work for Vitacost, but they deserve a good review, and I always give them one.
I've been ordering from Vitacost for two years and never had one problem with the shipping, customer service,and they always send me the products I order: no bait and switch. Whatever I order is what I get. Some probiotics I ordered came wrapped in an insulated package so that the product would maintain its potency.
I once ordered a product from another company that I hated: I went online to their customer service and they actually refunded me even though it was my choice to order. Another time, I needed to add a product to an order a couple of hours after I placed it: customer service came through again.
Their prices are reasonable and, if you become a regular customer, you'll get additional discounts and they always have a lot of deals on prodcuts. You get free shipping with a $49 order. I've always opted for standard shipping and always received my order within two-three days.
I definitely recommend Vitacost.