Virta Health Reviews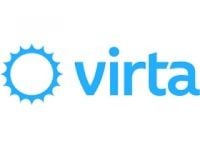 Virta Health is a medical clinic launched in 2014 by founders with a bold idea of reversing type 2 diabetes without any medication or surgery.
The company states they have gathered a team of experts and designed special diets that are low in carbs, but rich in fat and moderate in protein.
This is an online specialty medical clinic that provides you the support of a health coach and physician monitoring directly on the web, along with online peer support, ongoing information and feedback on your health.
Products
The Virta Health medical team is focused on reversing type 2 diabetes safely and sustainably, without additional risks and costs of medication and surgery.
Their vision is to combat this treacherous disease in 100 million people by the year 2025.
They offer a highly individualized approach to your health, relying on the benefits of low carbohydrate intake and nutritional ketosis.
How Does It Work?
Nutritional ketosis is a process that starts in your body once you reduce your carbohydrate intake. The body responds by using fat as an alternative form of fuel, converting it into ketones.
Virta Health prescribes diets with extremely low carbohydrate intake - less than 30 grams per day - but it doesn't limit your overall caloric intake, as long as most of it comes from fat.
The team of experts will closely monitor your health during the diet, managing your medication and insulin dosages and ensuring that you undergo this induced ketosis safely.
Cost and Price Plans
The clinic currently offers its services to people with type 2 diabetes and prediabetes as a benefit covered by some health plans.
If your health insurance doesn't cover their services, financial assistance is available, as the program typically costs around $400 per month for the first year of treatment.
Virta Health has both monthly and yearly payment options and you are able to negotiate the scope of service provided, based on the amount you are able to pay.
Customer Service
You are able to schedule a free consultation with the clinic's specialists regarding your weight loss, ways to reduce your HBA1C levels, or if you desire to eliminate insulin and diabetes medications. You are also able to ask a question or leave a comment through the "Contact" form on their webpage.
After you apply online, you will receive the additional pricing information, which you are able to review before choosing a program and signing up for the treatment plan.
Customer Reviews & Critisisms
The online reviews for Virta Health clinic are mainly positive. There are many satisfied patients reporting not only a drop in their HBA1C, reduced medication intake and significant weight loss, but also the improvement of their sleep, energy and overall health.
However, there are few complaints regarding the fact that not every health plan covers the costs of the clinic's services, which some people find overwhelming and impossible to compensate out of their pockets.
Another drawback is the fact that the clinic refuses to take on patients with additional health problems, such as various heart conditions, as the physicians find them too risky to include in this highly restrictive nutritional ketosis program.
Competitors and Alternatives
There are some other companies that have designed their own solutions to help you change habits and manage the disease.
TreVia helps you fight the disease based on group communication and collaboration technology. On the other hand, the Omada program uses behavioral science to integrate into your daily activities and help you through online coaching and support.
Lastly, One Drop is a platform that allows you to tie your everyday activities to your blood sugar levels.
Where to Buy?
If you wish to employ the aid of Virta Health, you are able to purchase this on their website. All you have to do is click the "Get Started" button and set a schedule with them if you are a patient.
If you decide to go with Virta Health, you will receive a personalized health plan and will be under continuous physician supervision.
You will also be assigned with a personal coach and you will be offered to become a member of the online patient community for maximum support and motivation.
If you have any experience with Virta Health or their services, please leave your reviews below.
You may also be interested in
Virta Health Customer Reviews

Patrick S
I can't say enough good things about Virta. It truly changed my life. My A1c is 5.3, I dropped 50 lbs.. look, it's hard work, but in 9 months all of this happened. I stopped Virta 6 months ago and I have not gained any weight. I'm back on light carbs, but I still work to get in to ketosis a couple of times a week. No sweets for me ever. It's a small price to pay to be healthy.

Brandon C
Virta is amazing switched from Weight Watchers
I've had great success with Virta. Lost over 42 pounds have been able to maintain it and no longer pre-diabetic!

Carol Z
I have been on Virta for about a year and a half. I lost 70 pounds, I am off all my diabetes meds and insulin.
My A1C went from as high as 7.4 down to 5.2. The diet can feel restrictive (very low carbs!) but when you follow their plan, there are no cravings and no feelings of hunger. Totally doable!!

BMXMOM416
I have been on this program now for 5 weeks. I have eliminated my insulin, removed 5 medications, reduced the mg on my BP med and have lot 21 pounds. I have heart failure and the assigned team I have monitors everything I input on a daily basis.
They get to the root of your mind set and the support is there 24 hours a day. They are saving my life!

De P
I have only been on the Virta Plan on Nutritional Ketosis for 10 days. Already I have seen a change in 10 days in all of my one year attempting to get my A1C below 7. I have lost 8 pounds. This is the plan for me because I was not able to do this by myself. I need the support of the knowing my personalized health coach is there 24/7 to assist with any question I may have. Also, if s/he can't answer my question, I have the option of speaking with my personalized doctor. The team has set up a personal health care plan for me. I refer to it online whenever I need a reminder of my limitations. So far it has worked. I plan to continue with the program because it quite doable.
De P