Vinesse Wine Club Reviews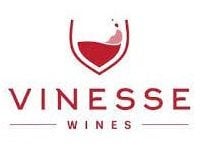 The Vinesse Wine Club, located online at Vinesse.com, was established 20 years ago as a monthly wine club with the purpose of attempting to make interesting wines accessible to the average consumer.
Vinesse says they are one of the largest and most respected wine clubs in the country, specializing in finding little known wines from small wineries which average wine lovers would not be able to find anywhere, unless they happened to attend the winery itself.
They also like to provide a guide to their wines, including giving their customers the wine's story as well as recipes for the foods that will pair best with that month's wine selection.
When you sign up for the club, you must provide them with an address where you or someone else over the age of 21 can personally sign for the delivery. Vinesse will deliver to your place of business if this is easiest for you.&nbsp
&nbsp
Unfortunately, however, there are some states which will not allow you to receive wine in the mail. These include states like Alabama, Arkansas, Maryland, Massachusetts, New Jersey, Pennsylvania and many others.
If you do live in a state which allows wine shipments, however, you can choose to receive red wines, white wines, or a mixture of the two varieties. Vinesse says their goal is to only provide you with wines you will like.
To that end, if you have complaints that a wine is damaged or you do not enjoy it, you can call customer service at the phone number 800-823-5527 to either request a refund for that month or a replacement wine. You can also choose to skip a month if you are going on vacation, or for any reason.
And, if you decide the membership is no longer beneficial to you, you can cancel at any time, and for any reason. This club requires no minimum purchases or minimum time commitment.
If you have any experience with Vinesse Wine Club, please leave your reviews below.
Vinesse Wine Club Customer Reviews