Vinesse Wine Club Reviews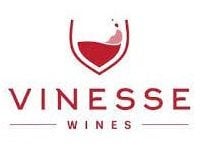 Vinesse Wine Club Customer Reviews

Kevin
Don't buy from this company!
I signed up upon getting an email from Vinesse promoting that they were working with American Airlines and would give me 2000 miles after the first month and 3000 miles after the second month.
The first shipment arrived as promised and I did receive the 2000 miles for the first month. However, they double charged my credit card. When I called them to report this, they said I must have hit submit twice by accident when I signed up for the club. Maybe, but the only problem with this theory is that they only sent me one shipment of wine, not 2 shipments like they say I accidentally signed up for.
It seemed like they just double charged me hoping I wasn't checking my credit card statement and hoping I wouldn't notice.
They did refund the money for the double charge. Then I received the second month's shipment. The shipping charge was very high so I decided to cancel my membership since it wasn't worth paying $130 a month for 6 bottles of mediocre wine.
They never gave me the 3000 bonus miles for the second month's shipment of wine even though I received and paid for the wine. I have called several times and even though the representatives were polite and said they would look into it, they refused to give me the 3000 miles as promised for the second month.
Finally, AA decided to reimburse me the miles from their end since they felt bad that a company they were affiliated with had cheated me.
Do not order anything from this company as they will try to scam you, not reward you as promised, and send you overpriced and mediocre wine.

John
Overpriced wine that is so so, but I was lied to on multiple occasions. Deferred a shipment, which they acknowledged but ignored and sent anyway. Was told on 4/19 that it had been shipped and could not be called back. Got a UPS notice that on 4/25 they still did not have possession, so it was still in their warehouses. Was told I would get a full credit but only recorded a 50% credit. Called back, said I would get a full credit if I returned the wine. Finally got them to stop the shipment on 4/25 scheduled delivery for 4/26 when I told them no one would be there to accept it. Said they couldn't issue a second credit but would send me a check for the balance.

Darryl
They don't have a way to cancel
I tried out one shipment and the wine was ehh, ok. I have been trying to cancel and all I get is a "all circuits are busy", they don't have online help nor a way to cancel without calling them. Such a pain