Vein Clinics of America Reviews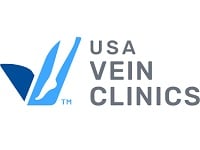 Vein Clinics of America, found online at VeinClinics.com, is a nationwide network of vein clinics that promises to keep patients healthy with their minimally invasive approach to treating varicose and spider veins.
How Does It Work?
According to their website, Vein Clinics of America is one the largest, oldest, and most experienced vein treatment centers in America. They promise that their vein treatments are designed in order to treat the root causes of vein problems in order relieve symptoms and transform lives.
Their website promises that all of their vascular physicians are highly trained and have completed an exclusive, extensive, structured training program, the only one of its kind in the United States.
Most of their physicians are also certified by the American College of Venous and Lymphatic Medicine, the only advanced certification specific for Phlebology.
Customers who are interested in working with this treatment center will begin with a free, initial consultation, where your provider will discuss your health history, examine your legs, evaluate your condition, and answer all of your questions.
You will learn what will be required at any follow-up appointments, which will ultimately determine your diagnosis, treatment plan, and estimated number of treatments.
Their website says that there are more than 55 Vein Clinics of America locations throughout fourteen different states in the United States.
Cost/Price Plans
As part of your initial appointment, customers will also meet with an office manager who will talk them through your insurance coverage and how it can be applied to their specific diagnosis and treatment.
Customers will also learn about all other payment options which are available in the "unlikely event" that their insurance company does not cover the required treatment.
Refund Policy
Because this is a medical treatment facility, they will likely not offer their customers a standard or traditional Refund Policy at this time.
Instead, customers will need to speak to both the clinic and their insurance company about what options are available if you are unhappy with the treatment you receive at this clinic.
Customer Service Contact Info
Customers who would like to speak to their Customer Service team about their questions, concerns, or complaints can do so by phone at 844-423-8346 or by submitting them directly to their website through their Contact Us link.
Reputation
Unfortunately this company appears to have many mixed reviews at this time. They do have a group of patients that claim that they never had any pain or problems with their spider veins before their Vein Clinics of America treatment.
They were hoping to have a simple cosmetic procedure, which they claim turned into a major procedure which left them with a lot of pain afterward.
These reviews have not been independently verified, but many of these customers recommend that prospective customers get a second opinion from a research medical facility and not a second, private cosmetic facility before they decide to commit to any treatments.
Competitors and Alternatives?
As mentioned by this website, there are many other vein clinics and treatment centers available across the country, so if Vein Clinics are not located in your local area or if you are looking for a different kind of treatment option, there will be other places that may be able to meet your personal needs.
If you have any experience with Vein Clinics of America or their services, please leave your reviews below.
You may also be interested in
Vein Clinics of America Customer Reviews

Alice
Unprofessional and untrained
I knew better, based on the interaction with the call center. Nightmare. I need professional staff with professional standards. It appears the individuals I connect with were mere warm bodies, period. They displayed nothing but unorganized, untrained, and lack of knowledge. And this is what represents the company. Upon arriving at the office it continued to go downhill. I walked out never to return.

Ellie H
I never had any problems. Everything was thoroughly explained before I began treatment.
No one was ever rude.
They explained when they removed varicose veins that they would have to squeeze my leg and it could cause more spider veins in the back of my calf, which it did.
My legs looked bad before, but I didn't go to them for cosmetic reasons, I went because my mom had edema and she and I have heart problems and my ankles started swelling like hers and I went to several doctors and they wouldn't help me. I knew if I didn't get help I would have to continue elevating my feet and wear compression stockings the rest of my life, to prevent the open sores.
But, Vein Clinics of America did help me. Their charges for removing the spider veins were VERY reasonable.

D L
Never EVER get treated by them. I am helping my mother who is in medicare with her billing issues. It has been a total nightmare...
This place is a franchise. If you need to talk to the doctor, It is absolutely horrible to try to contact the office directly. The doctor has no say on your billing or appointment changes. You have to call the call center.
When you call, someone a call center answers. Your are lucky if they have the correct answer. Not only that, but they charge whatever they want to your insurance. They charged my mother's insurance $20,000 for a procedure that should have been $900!!!
I asked the doctor and he said it was wrong. I wish I could upload my bill. Granted, I only had to pay a $20 copay but what is horrible is that the insurance payed no questions asked!! This is why insurance rates go up for everyone. I wish I could have informed the insurance company of this.