USA Vein Clinics Reviews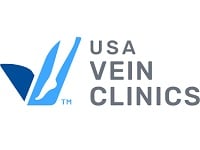 You may also be interested in
USA Vein Clinics Customer Reviews

Patricia G
Customer Service is non-existent
Customer Service does not listen to the customer! I was charged for an office visit, and I never saw the doctor! I was told twice, he was too busy to see me, I waited for 30 minutes to see him and then I left, next, I received a bill for the office visit. I called to say I didn't want to pay for something I did not receive, and I was told that is the way it is and if I didn't pay, they would ruin my credit score.
Think twice before using this company, I would Iike to leave a no star rating.

LAM/JKLM
Don't look at the STARS: there must have been big changes since the merger of VCA and USA Vein Clinics
I worked with a wonderful doctor and team at our local VCA for 4 years before the merger. The care was top notch and medically necessary services were covered by Medicare and secondary insurance, The few non-medical spider vein treatments were reasonably priced from my perspective.
I recently discovered that the office I went to was closed (on the same floor as another doctor I see). When I called the USA VC number, I was also very disappointed with the quality of the support and the answers to my questions. I made an appointment but am thinking twice about keeping it. If a company cannot hire and train support staff who are competent and cooperative, I wonder what other shortcuts they are taking.

Alice
Unprofessional and untrained
I knew better, based on the interaction with the call center. Nightmare. I need professional staff with professional standards. It appears the individuals I connect with were mere warm bodies, period. They displayed nothing but unorganized, untrained, and lack of knowledge. And this is what represents the company. Upon arriving at the office it continued to go downhill. I walked out never to return.

Ellie H
I never had any problems. Everything was thoroughly explained before I began treatment.
No one was ever rude.
They explained when they removed varicose veins that they would have to squeeze my leg and it could cause more spider veins in the back of my calf, which it did.
My legs looked bad before, but I didn't go to them for cosmetic reasons, I went because my mom had edema and she and I have heart problems and my ankles started swelling like hers and I went to several doctors and they wouldn't help me. I knew if I didn't get help I would have to continue elevating my feet and wear compression stockings the rest of my life, to prevent the open sores.
But, Vein Clinics of America did help me. Their charges for removing the spider veins were VERY reasonable.

D L
Never EVER get treated by them. I am helping my mother who is in medicare with her billing issues. It has been a total nightmare...
This place is a franchise. If you need to talk to the doctor, It is absolutely horrible to try to contact the office directly. The doctor has no say on your billing or appointment changes. You have to call the call center.
When you call, someone a call center answers. Your are lucky if they have the correct answer. Not only that, but they charge whatever they want to your insurance. They charged my mother's insurance $20,000 for a procedure that should have been $900!!!
I asked the doctor and he said it was wrong. I wish I could upload my bill. Granted, I only had to pay a $20 copay but what is horrible is that the insurance payed no questions asked!! This is why insurance rates go up for everyone. I wish I could have informed the insurance company of this.