Vantage Travel Reviews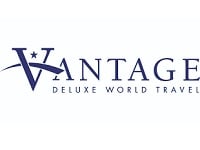 Vantage Travel is a company that calls themselves a leader in deluxe travel that promises to help people experience the wonders of the world.
How Does Vantage Travel Work?
VantageTravel.com states that they want to provide their customers with a free travel guide that provides examples of the travel experiences they provide to their customers, including European river cruises, worldwide small ship cruises, and small group land adventures.
Vantage Deluxe World Travel was established in 1983 and describes their bestselling Worldwide River Voyages are their flagship product, and they have been operating their own fleet of Deluxe riverboats designed just for their travelers for the last ten years.
In general, their Vantage Adventures are small cruise tours that take place in groups of between ten and twenty-six travelers in locations including North America, South America, Africa, the Mediterranean, Asia, and the South Pacific.
Cost & Price Plans
The travel guide that they are offering to their prospective customers is completely free of charge at this time, but the travel reservations themselves will have prices that obviously vary depending on many different factors, like where and when you are traveling, the number of travelers, the types of accommodations you request, and more.
Refund Policy
As with any travel related company, the Refund Policies put forth by Vantage Deluxe World Travel are very specific and complicated. Customers will need to refer directly to their Terms and Conditions to really know how their policy will apply to their individual circumstances.
That being said, customers should be aware that most of their travel programs allow customers to make "changes that affect destination, departure date, program extensions, and the like" as long as requests are made within 30 days of the booking date and more than 90 days before the date of departure.
These changes will be subject to a $100 per person nonrefundable processing fee as well as any applicable airline, hotel, or cruise fees.
They also say that they understand that circumstances arise when people will need to cancel their reservations, however "cancellations are costly to administer" so any cancellation which is made more than 24 hours after booking will be subject to a nonrefundable fee of $300 per person.
Customer Service Contact Info
Customers who would like to speak to their Customer Service team about their questions, concerns, or complaints can do so by phone at 1-888-514-1845,
Vantage Travel Reputation
Unfortunately this company appears to have mixed reviews at this time period.
Some customers have reported having very positive experiences planning their river cruises through this company, while others have a list of criticisms of their experiences. Perhaps most important is the long list of customers that said they used to enjoy traveling with this company, but no longer do.
The biggest issue with this company seems to be their lack of beneficial Customer Service.
Most travelers understand that they might run into problems while they travel, but it seems that many people who had issues while traveling with Vantage Deluxe felt that their issues were not handled properly.
In fact, multiple customers have reported that they booked – and paid for – a specific trip only to be told later that their trip or accommodations had been changed without their prior approval, and they were not eligible for a refund of any of the fees they paid. Concerned customers may want to arrange their travel reservations with a different company.
Competitors and Alternatives?
There are many, many different cruise companies that organize and operate European river cruises, so if customers are not sure that this company is the right one for their needs, then there will be a variety of options available to choose from.
If you have any experience with Vantage Travel or their services, please leave your reviews below.
Vantage Travel Customer Reviews