US Insurance Online Reviews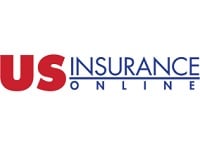 You may also be interested in
US Insurance Online Customer Reviews

Employee S
SCAM......SCAM......SCAM DO I NEED TO SAY IT AGAIN
I work for this sorry company and it is NOTHING BUT A SCAM!!!!! They buy phone lists and call people on the phone to ask if they want a quote. If you hang up they call back. They DO NOT TAKE NO for a answer. They basically force you to say yes I want a quote so you can get them to stop calling. They sell your info to 8 to 10 other companies that are all trying to sell you insurance.
What that means is if you fill it out online or accept a call back you have now unleashed 8 to 10 different companies that start calling you immediately and I have been told by consumers that they got 50 or more calls in less than 30 minutes. I have been on a call while other companies and even our own company has called them while talking to me. All Web Leads owns this site as well as many others. When we call you we say we are from Insurance Quotes.
They never tell you who we really are. I am tired of misleading people. I am looking for another job because of this. These people don't care about you or the employees. Always read the privacy policy and information about a insurance website. If it says it's owned by All Web Leads or AWL DON'T DO IT IT IS A SCAM!!!!!!!

Brennan G
It is not a scam, they are a lead generation website for REAL insurance agents. They ask direct questions to make sure that you are in fact looking for a quote before they send your info to an agent who is paying for the lead.
Once you answer the questions you will either be transferred to a live insurance agent or you will be contacted shortly after. The reason they are so persistent is to make sure your info is passed on to the agents so they can help you in a timely manner. Don't be afraid of this website but just know that you WILL be contacted if you fill out the form!

Jody
I feel this isn't a reputable company
I wanted to check out some new auto insurance carriers. I seen their add on Facebook.i clicked on my state and before I could finish all the questions, my phone rang. I was told my call was being recorded, I asked if she mind if I record this conversation as well.
Her response was...I guess it's OK. She kept asking me questions that she wanted definite Yes and No answers to. I don't do definite Yes answers over the phone unless I know specifically who I am talking to. Her question to me was...Do you have insurance at this time? My answer was..I have auto insurance at his time.
She repeated her question, and I responded the same answer. She said I need a yes or no answer. I replied that I have insurance at this time, and what does that indicate to her? She said I will have an agent call you, is that OK? My response was...please have one contact me. She asked me if that was a yes or no....I said I would like to talk to an agent, and have the agent call me.
She said then that she will see if she can find an agent to talk to me, and will call me back, then she hung up. I called the number back and a woman answered the phone with just a hello. She asked me if the number on her screen was mine, I said it is my number. She kept saying I needed to say yes it is or no it isn't.. I hung up and blocked their number. If they were a true company they should have answered their phone by their company name and identified herself.
I have a friend who answered a question on a recorded call for a company who was a scam. She was told to answer yes or no and they said she said yes to wanting a product she didn't want. Her recorded yes answer was what they used to scam her.
Beware people.

Jean L
really angry not-even prospective customer
these people called me four times from three different phone numbers within two hours yesterday morning, saying I'd requested information on "affordable health insurance" and that they're affiliated with United Health Group and Allstate Insurance.
They won't listen to you, won't take "no" for an answer, won't let you talk to a supervisor.
Not only is this unsolicited telemarketing (on my cell phone) but it's OBNOXIOUS and ABUSIVE telemarketing.. I suspect a scam, as well, for they are mentioning at least one insurer I already buy insurance from which has its own sales force and doesn't outsource sales calls.

Jim M
usinsurance online infringes trademark "Insurance Depot"
If you search for "Insurance Depot" on Google, you will find multiple listings with the url depot.usinsuranceonline.com. Then, the homepage for that site uses the name "Insurance Depot" which is a trademark owned by a Dallas company that registered it with the United States Patent and Trademark office in 1994.
Anyone who is really interested in Insurance Depot should use the address "insurancedepot.com", which leads to a website that really sells car insurance online. The insurance liability card and the policy papers are delivered to the customer's computer in a PDF within ten minutes where the customer can print his insurance card immediately. These can also be e-mailed to the customer if he/she chooses.
Insurancedepot.com is open 24 hours a day, 7 days a week. It uses its name legally and sells car insurance for several insurance companies. It does not give any of your personal information to anyone, so no one will call to try to sell auto insurance to you. When you need insurance, you need Insurance Depot!

VR
usinsuranceonline.com is a scam. You will get bombarded with phone calls when you get on any insurance site. They steal your information and harass you.

Matt B
Shady and illegitimate business!
More than a year ago, I got quotes directly from insurance companies without going through any shady insurance seeking services. That's why I was surprised to find out a company called US Insurance Online had my information and was dealing it out to various insurance companies without my knowledge (I've maintained insurance with the same company for over a year and do not need to switch).
I alerted State Farm Insurance that I did not request a quote from them directly or from anywhere, after getting phone calls and emails nonstop for months, and they spilled that it was coming from US Insurance Online.
US Insurance Online contacts me today three times, trying to get ahold of me for some reason. By looking up the number online, it turns out to be a cell phone number. I call them back when I finally have time to deal with them, and somebody picked up the phone right away and knew it was me by name. The woman asks about my insurance quotes and I tell her that I did not make any insurance quotes through them and I want it all to stop. She hangs up on me.
I call back right away and it just so happens that nobody picks up right away this time--a robotic voice has been turned on to ask for my phone number and information. I type in my phone number and it asks me for my phone number again. Then, after typing it in again, it tells me that there are problems accessing my account and that the problem will be resolved in an estimated several hours.
I just went onto their site and used their surprisingly simplistic form for unsubscribing to them (even though I never subscribed in the first place).
This place is absolutely shady and not a legitimate business, obviously.