USAFIS Reviews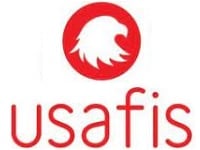 USAFIS is a privately-owned company that promises to help people from all different international backgrounds apply to the US Green Card Lottery, and guarantees they won't be rejected from the lottery.
How Does It Work?
According to their website, there is an overwhelming number of people each year who are eliminated from the Green Card Lottery simply because they haven't filled out their applications according to the specific directions.
The USAFIS organization promises that anyone who uses their services will absolutely have their application accepted into the Lottery - they cannot guarantee that they you will be provided with a green card, but that you will have a chance through the lottery.
Unfortunately there are many different services out there that claim to assist people with various issues within the Federal government, and many of them are fake, illegitimate companies.
For potential customers who are wondering if USAFIS is legit, they company states that they have been an active company working with the Federal government for more than ten years.
Cost/Price Plans
While USAFIS.org does charge a fee for reviewing your application and ensuring that it has been accepted by the Lottery, they do not publish this fee directly on the website.
Interested customers will need to contact their service directly for pricing.
Refund Policy
This company says that all refund requests are processed on an individual basis and refunds are approved at the sole discretion of the company.
Customer Service Contact Info
Customers who wish to contact their Customer Service team with questions, concerns, or complaints can do so by phone at 866-737-7193, by email at [email protected], or by submitting them directly to their website.
Reputation
USAFIS states that there are many other companies that pass themselves off as USAFIS that are scam organizations, which negatively impacts their reputation.
In addition, there are some customers who have complained that their applications have been rejected, and even if they were offered a refund of fees, that doesn't help the customer who needed guaranteed approval or acceptance of their application.
Competitors and Alternatives?
There are many different organizations that offer paid-for assistance on government contracts and paperwork, but often customers are able to get the best assistance from the government agency themselves on how and where to get the assistance they need.
If you have any experience with USAFIS or their services, please leave your reviews below.
You may also be interested in
USAFIS Customer Reviews

Ewomazin O
In 2020 I registered at their website to participate in Green Card Lottery and did not finish my registration because my country isn't eligible to participate. After some time I became to receive emails from USAFIS offering me to register for the visa process.
First of all, I have found during my registration that I have to pay for the pre-screening process of potential candidates to determine the eligibility for a visa (visa assessment) for which I paid a small amount of money on their website online.
A representative has contacted me after several days and explained the visa process for an EB3 visa and the conditions to get it. I made several payments to process my documents (I-140 petition, I-485 Application to Adjust Status, including premium fee processing in Perm Labor Certification), and finally, on December 23 2021 I have received my EB3 visa. So the process took over 1.5 years.
It was a very difficult process and USAFIS specialists supported me on each stage of my path to America.

Rudina
Positive first impression
I think this company is good in terms of customer service, even though I'm only interested in their service at this point. I got a lot of information about migrating to the US already in the initial call.

Ruben E
Extremely bad option. They are prepare to stole your money not matter what. They paint your future and request money for the process, and start to chase you. Also, they never send you any document because you can do something with your bank but at the end you don't have any support and the bank ignore you. They know how to make the fraud.

Petri R
Basicly just another SCAM
Basically it's legal to sell an application verification service that verifies your application is correctly laid out and submits it to the authorities. But since the official application process is so easy, it's a rip off. The problems with this "organisation" begin with promising people services that they can't deliver and taking big money for things they never even intent to carry out.
Many report even USAFIS making unauthorised credit card withdrawals from their clients bank accounts or emptying them completely. If you really trust a company outside of USA to handle your Diversity Visa Lottery application, you should ask why they only have a PO box in New York and call you from foreign countries? Don't ever give your credit card details to these predators over the phone or online either. Otherwise you may kiss your hard earned money goodbye.

Richard
www.usafis.org is true green-card-helping company
I am registered with this organisation since about 8 or 10 or even a bit more years. At this time there were not at all any fake, false fishing-green-card-websites, copying Usafis.org, or if existed, then just a few fake-websites(companies). Of course, today are many more fakes online because green card is a big profit market, especially nowadays economical situations worldwide. So be careful. Usafis.org is trustful. DO NOT CLICK in a mail any ad-links, if you are not sure that this link leads to www.usafis.org. Better you enter exaclty this domain directly in your browser, to be on safe side. Also ads by Usafis on big public platforms like facebook you might trust and click.
After I registered, the fee seemed not too much to me and the form-filling was easy and support was always given, if needed.
You was not forced to submit your application. Your given data in registration was still in profile, so it was not deleted after you have decided not to submit an application. I submitted only once and some time later the organsiation offered a cheaper bargain on its 'immigration bible' which I bought. Also a free downloadable english-translater program was available in which I was so very interested and downloaded it. But after a virus-scan, it reported that the program contains a virus -- maybe a legal gov-troj.? This why I never installed it, based on my focus on personal integrity and protecion of personal data.
After a couple of years, I got a call by USAfis by a nice young man who offered me a special reduced price on automatic submission of application for 10 years, to which I agreed. Strange to me was, that after 2 or 3 days later, another elder man from USAFis called me, asking me about this young man who called me before, if I was satisfied about this young man and if he did a well job and if our conversation was well done and so on. The only thing was that this young man spoke a bit too fastly but else I was satisfied and told only positive things about how he lead the conversation. I was a bit confused because I did not expected such a call. I hope that my info on his a bit fast talking did not cost his job. I hope he did not lose his job because of this.
Further I realized during all those years that USAFis changed 3 times the outfit of their website til today. Maybe it was more because since years I was not online on their site. Today it appear much more professional but also a bit more complicated to find the Login:
over http://www.usafis.org/the-usafis-green-card-process/ (this is the last link on the left bottom of their main-page): the first 2 links which leads to:
for register: http://service.usafis.org/en/members/register/
for login: http://service.usafis.org/en/customersservice
And its website-migration from version 1 (start of my registration) to the 2nd version, some data of my profile got lost which I updated once. And some days ago, I got a mail from USAFis which states, they cannot call me because of wrong or missing telefon-number. Maybe again a data-loss after website-migration to the todays website-version..? I have to find out now.
The emails from USAfis-support are informative and helpful and I can not complain. Support is very satisfying.
I hope I could help you with my infos,
I wish you all Good luck and I will be happy to receive an email by ONLY those persons who successfully entered America with a Green Card which run over USAFIS.org. Thank you! (please no spammers)
Richard Th.
ipm & ccc business consult