USA Funding Applications Reviews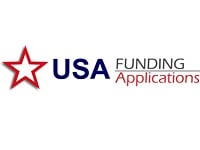 USA Funding Applications Review: Legit?
USA Funding Applications, found online at USAFundingApplications.org, is a website that claims they can help users get access to the millions of dollars in funding available through the US government and private foundations.
The website states they can show you how to get funding for just a $29.95 fee, which they say is the smallest fee they can charge to cover their administrative costs.
Below we take a closer look at USA Funding Applications to see if they live up to their claims.
Getting Started
Besides the administration fee, users will be asked to fill out a basic questionnaire that will help their teams assess what funds they may qualify for, if they qualify at all.
To begin with, you'll have to categorize what type of funding you are searching for.
Funding options include Business Funding, Real Estate Investing or Business, Community Funding, Education and Tuition Funding, Real Estate Home Purchase or First Time Home Buyer, Personal Assistance, and Home Repairs.
To finish your application, you'll need to answer questions regarding:


Citizenship, Age, and Gender

Your contact information

Amount of money you are hoping to be funded

Description of how you plan to use the money

Explanation of you think you are an ideal candidate for funding
How Does it Work?
According to their website, there are thousands of federal and state programs, foundations, corporations, and other funding agencies that will provide funding for all different kinds of reasons and all different kinds of people.

USA Funding Applications claims to prove that their services are ethical by giving their users a guarantee, stating that they will refund the $29.95 administrative fee to anyone who was denied funding.

To claim this guarantee they request that you provide them with the information of the funding agency you applied to, the response you received, and the application you gave them.
Unfortunately, there have been complaints filed that this company has difficulty honoring this guarantee, often making members wait weeks for even a basic response saying that their refund request was received.
Because of this, people should only feel comfortable using this service if they are ok with losing their registration fee.
In their terms, USA Funding Applications states that the customer may also be enrolled in a monthly service called the 'Funding Application Research Service' which provides research on new funding opportunities.
This service costs $34.95 per month which is waived for the first 30 days. The customer must request to cancel this membership service by phone or email to stop the charges.
USA Funding Applications may have registered several or more websites selling the same service.
For example, we have found New USA Funding, located at NewUSAFunding.com, to be a very similar website with the same offer, for the same price.


Contact Information
Both USAFundingApplications.org and NewUSAFunding.com have very similar layouts and information.

In their terms, both websites list their phone number as 888-261-4837, their email address as [email protected], and their physical mailing address as:

USA Grant Applications
29L ATLANTIC AVE #112
OCEAN VIEW, DE 19970
Another phone number listed on USAFundingApplications.org is (888) 364 - 1167.

NewUSAFunding.com also lists the phone number as 888 364 1120.
The creators of this website also run a very similar website called New USA Funding at NewUSAFunding.com.
Is USA Funding Applications Legit?
This is an important question to ask, as there are many unethical companies out there that charge fees for promising to help people try and receive government funds, which the vast majority of people will never actually qualify for.
These companies often use high-pressure sales tactics and make false promises of guaranteed funding.
It's important to be cautious when dealing with any company that claims to provide funding or grant assistance, and to research the company thoroughly before doing business with them.
Here are a few tips to help you avoid falling victim to a scam.
Be wary of unsolicited calls or emails offering funding or grants. Legitimate government grants and funding programs are not typically advertised through unsolicited means.
Avoid companies that require an upfront fee. Legitimate funding and grant programs do not require an application fee or other upfront costs.
Check the company's reputation. Look for reviews and testimonials from other customers, and see if the company has any complaints or negative reports filed against it.
Be cautious of companies that guarantee funding or make unrealistic promises. Government funding and grants are typically awarded through a competitive process, and there is no guarantee that you will receive funding.
It's always best to check the legitimacy of any organization or company that you are considering working with.
By checking out their website and their credentials, and finding out if they have any valid and up-to-date licenses to operate and if they are affiliated with reputable organizations.
If you have any experience with USA Funding Applications or New USA Funding, please leave your reviews below.


You may also be interested in
USA Funding Applications Customer Reviews