Upward.net Reviews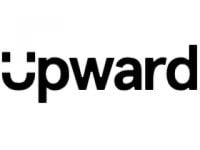 Upward.net is a job search website which promises employers that they will give them the tools they need to find the right candidate while giving job seekers the ability to find a job and "move upward".
How Does It Work?
According to their website, Upward.net provides job seekers with a way to find jobs from major job sites, newspapers, associations, and company career pages all in a single place. They claim that "if there's a job out there, we have it." In fact they claim their website currently posts more than 10 million job opportunities.
Upward.net users have the ability choose how to receive job alerts, via email, text, or through the mobile application, and when you see a job you like you will be able to simple click a button to submit your prepared resume and application.
In addition this website says that when you set up a complete profile and upload your resume to their website, employers will be able to find you in their database and contact you if they believe you fit a position they are trying to fill.
Mobile Options
This website says that they do offer a mobile application for both iOS and Android devices so their service can easily be used on-the-go.
Cost/Price Plans
The Upward.net website is completely free to use for job seekers at this time. They do charge fees to their employers for posting jobs on their website, however they do promise that their service provides easy employer tools and the ability to "find candidates for less." Unfortunately employers will have to go through the sign up process to see what the applicable fees will be.
Refund Policy
Because this is app is free to download and free to use, they don't offer their members any kind of applicable Refund Policy at this time. If you are an employer who believes that you have encountered circumstances that justify your requesting a refund, you should contact their Customer Service team as soon as possible to have your complaints addressed.
Customer Service Contact Info
Customers who would like to contact Customer Service with any questions, concerns, or complaints can do so by email at [email protected] or by submitting them directly to their website through their Contact Us link.
Reputation
Unfortunately there does not appear to be many reviews of this company from their users at this time, making it difficult for prospective customers to know whether or not this company will be able to meet their needs.
That being said, a lack of reviews can sometimes be a good thing, because when internet users take advantage of a free service that works as it is supposed to, they often don't take the time to write a review.
Only when the service has misrepresented itself or otherwise upset someone do they normally take the time to write a review.
And since this service is free for job seekers to use, customers should feel comfortable trying this website out for themselves and deciding whether or not it meets their personal needs.
Competitors and Alternatives?
There are many, many different job finder websites which promise to provide their customers with everything they need to find new jobs, apply to these jobs, and otherwise connect with employers who are currently hiring, including Monster.com, Indeed.com, ZipRecruiter.com, and many others.
If you have any experience with Upward.net or their services, please leave your reviews below.
You may also be interested in
Upward.net Customer Reviews

Mike
Don't give them any personal information
They just data mine and redirect you to other, more reputable job sites like LinkedIn. No reason to use them if you are already scouring the net, it's just redundant. Otherwise it is a good one-stop-shop for many job sites.

Jeannie W
I would give zero stars...They send any job they want me to apply for! Nothing in my field.. plus they are in other states! I get an email from one person the form letter in the email has another persons name on it. I'm like what the heck! IT'S ALL JUNK!

Jimmy
Upward, the data mining fake job agency.
I've been looking for a WFH position in data entry or troubleshooting and upward keeps sending me jobs that have those descriptions but after you click on their link to apply they take you to the same "get paid for your opinion" garbage sites that don't pay in real money and are worthless. In my experience upward is a data mining scam.

Jay
Crazy how I got pulled in. I was using ZipRecruiter and some of the jobs I applied for took me to upward's site instead of the job itself. Then from there upward showed a whole new list of jobs to apply to. It's like they are listing fake jobs on ZipR to trick people into clicking through and using them instead. A true bait and switch. Shady stuff really.

Daniel H
I think it's a scam jobsite
It leads you to stupid scam sites that never take you to the so-called offered jobs and drops you off at a bull crap site like rewards U.S.A and survey sites that bombard you with Spam after you left.

Ruth R
I love doing their webpage. The "where you have worked" an easy save of your information. They have a very easy one which saves and you don't have to continue entering information and become frustrated. It is an easy use job board.

Sara
How did they get my name or info?
I didn't know who Upward was, until I was getting emails and being contacted for more info. Information security is very important as everyone knows. Most likely they found me on a more well known site. I get like 70 emails a day searching for the right job, it's easy to loose track. I need a clearer email trail, as to who they are and how they found me. I think that's why they call them "Head-Hunters", they are only interested in their reward. I must say many other job-sites do the same thing and overlook being polite, to make sure the recipient understands who they are and where they came from.