Upstart Reviews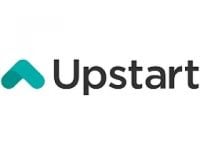 Upstart is a company which is taking an interesting approach to personal loans, investment, and development by giving funds to recent college graduates so they can follow their dreams.
According to their website, too many college graduates take jobs they simply are not excited about because they need to relieve their financial burdens – student loan debt, living expenses, credit card debt, etc.
These financial obligations force these graduates to take jobs simply because they need to receive a paycheck, not because they are in a field that they are passionate about. Upstart wants to change this.
Upstart.com allows you to "fund raise," or to locate financial backers who will pledge to you not only a certain amount of capital, but also their support and guidance as you move forward on the path you truly want to take.
These loans are intended to help you meet your financial obligations while undergoing an internship or apprenticeship, relocating to another city, or any other necessary move you need to make to start the career you really want.
In exchange for the loan you are given, you will be contracted to "share" a portion of your income for 10 years.
The amount of the loan you are given is related directly to the amount of income you are willing to share, however you can borrow no less than $10,000 and share no more than 7% of your income.
In order to take part in this program, you must be 18 years old, a US citizen, have a valid email account, and have graduated from college within the last five years or are scheduled to graduate within the next two.
Also, this program is only available right now for residents of 28 of the 50 states, as well as the District of Columbia. Applicants who are wondering if they are eligible should check the webpage for the specific states who allow participation.
If you have any experience with Upstart or their services, please leave your reviews below.
You may also be interested in
Upstart Customer Reviews