Upstart Reviews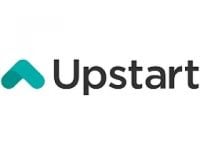 Upstart is a company which is taking an interesting approach to personal loans, investment, and development by giving funds to recent college graduates so they can follow their dreams.
According to their website, too many college graduates take jobs they simply are not excited about because they need to relieve their financial burdens – student loan debt, living expenses, credit card debt, etc.
These financial obligations force these graduates to take jobs simply because they need to receive a paycheck, not because they are in a field that they are passionate about. Upstart wants to change this.
Upstart.com allows you to "fund raise," or to locate financial backers who will pledge to you not only a certain amount of capital, but also their support and guidance as you move forward on the path you truly want to take.
These loans are intended to help you meet your financial obligations while undergoing an internship or apprenticeship, relocating to another city, or any other necessary move you need to make to start the career you really want.
In exchange for the loan you are given, you will be contracted to "share" a portion of your income for 10 years.
The amount of the loan you are given is related directly to the amount of income you are willing to share, however you can borrow no less than $10,000 and share no more than 7% of your income.
In order to take part in this program, you must be 18 years old, a US citizen, have a valid email account, and have graduated from college within the last five years or are scheduled to graduate within the next two.
Also, this program is only available right now for residents of 28 of the 50 states, as well as the District of Columbia. Applicants who are wondering if they are eligible should check the webpage for the specific states who allow participation.
If you have any experience with Upstart or their services, please leave your reviews below.
You may also be interested in
Upstart Customer Reviews

Chris
Horrible company with horrendous handling of secured data. Wish I never even heard of this company. They have caused me nothing but headaches. Then to top it off the rates on their loans are out of this world. They wanted a 10% Origination fee right off the bat then another 35% APR. This company makes my skin crawl.

Philadelphia
Good until you close the loan
Overall, the loan was quick and easy. The bad is they take an origination fee. The other bad is if you overpay at the end of the loan, it's TBD if they will every reimburse you. Their customer service is lacking on that standpoint. During the loan, the customer service was good.

Luis V
These guys are a joke. I applied for a loan to increase my credit score; this was my financial planner idea since I have no debt and my credit score is 680-690. Upstart denied my 3,000.00 dollar loan because I did not show my college transcripts or college diploma. I find this funny since my income is 150k with no debt—what a joke.

Jj
Scam getting your info probably selling it or it's to lower your credit score with inquiries!
Multiple offers, first one no where to put the pre approve number and then you're turned down! Probably take a hit on your credit report for inquiry each time! Don't bother!

Cathy G
Misleading, is this real? Spoke to no lending agent!!
I applied, was approved. No one to talk to. Wanted me to let them into my bank account. Called two times, long wait of 52 minutes each. After waiting all that time on hold, made me leave a message for a return call that I never received. No prompt communication with me, days in-between email only, no return phone calls.
They wanted in my bank account, that was not going to happen...NOPE! I gave bank verification letter. Still was not good enough. Gave them work stubs! Now my information is out there somewhere. I emailed them today. Cancelled my loan. I don't want that kind of business. No connection with no lending agent, and no prompt response for anything. Bad Business!

Mstete
Do not waste your time. They send you notifications stating you have been approved, then turn around and tell you that you were denied.

loveme J
they are collecting personal info but will not give you the loan
Real waste of time I was approved for a very low loan to be paid over three years. linked my Walmart money card. Then got a call from a guy with all kind of loud background noise, saying we cant withdraw from green dot bank use another bank account.
He told me I didn't have to send in my Transcripts or W2's but its showing on the site as needs to be uploaded. I feel they are stealing and couldn't get money from my green dot checking. I get direct deposit in my account.

Jane S
Oh my gosh!!!
They would not accept my CRNA licensure from LARA but instead wanted a transcript from my graduate school instead. My licensure is a much higher level of document than the transcript but the staff collections personnel just did not get it or seem to want to understand.
You need to jump through flaming hoops to get any money from this entity at a decent interest rate which is what is inferred from initial mailing documentation but their offer comes in at 24-28% interest rate.
I agree with the above comment, just pay your loan off the old fashion way, one payment at a time, and forget about this internet loan company.
VERY MISLEADING---BAIT AND SWITCH PHILOSOPHY
STAY AWAY!!!!!!!

Lisa P
Tried several different times to obtain a loan but have an issue because of a bankruptcy in my past. Last time I tried (December 2017) they told me to try again in 30 days. Waited about 45 days and tried again. Told me they can't help because of the bankruptcy. So then why didn't you tell me to try again? They don't care about helping anyone.

R. A
Be wary of high interest and the bait and switch tactics which are in full effect with this one. After receiving ALL of your personal info, and a congratulatory letter, they find some trivial nuance to later decline you. Basically something is amiss in their review process. Felt phishy.

KMc
Don't get a load with Upstart
Upstart has terrible interest rates and there whole spiel is that they can let you know if you are approved without affecting your credit score. However, even if you provide accurate proof of all the information you provided in the pre-approval process they can still reject you in the final step. And this rejection is AFTER they have strung you along saying you are approved and they have already negatively affected your credit score. The whole thing is a sham and just poor form.

Ethan
Overseas military need not apply!
I qualified for a great rate, but once they discovered I was deployed overseas in the military (disclosed by me) but still with a home in the U.S., they stopped the proccess and revoked their approval. Wonderful thanks for keeping them safe.

Z.Smith
They send you offers in the mail at a low interest rate and once you go through the application process, you get to see what they REALLY will charge you in interest. For me, they tried take on a rate of 29.8%! Forget this silliness and pay off your debts the old fashion way...one dollar at a time...