United Naturals Synbiotic 365
United Naturals Synbiotic 365 Reviews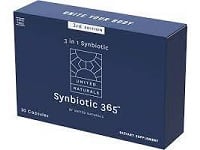 United Naturals Synbiotic 365 Customer Reviews

Jean F
I received my order from this company in less than a week, and my credit card was charged correctly. I have only been taking the capsules as directed before breakfast with a full glass of water for a week. My gut has been completely calm, no pain, which is a welcome change. I have also given up sugar, gluten, and wine during this period. I will be adding these items one week at a time in about four weeks. I hope the calm will remain!

Nelson F
Purchase January 10,2019, and it is now February 4, 2019 and I have yet to receive my order. My CC has been billed almost $500.00.

Marilyn E
I was charged over $400.00 on my charge card. I'm sure that's not what I agreed to. I spoke with customer service and I'm returning them. CS was pleasant and answered the phone promptly .