Unify Health Labs Reviews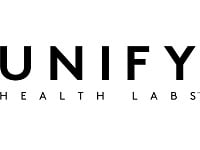 Unify Health Labs is a nutrition company that markets a line of dietary supplements designed to improve digestive health and overall well being.
Backed by American Idol's Randy Jackson, the company has a large selection of products intended specifically to boost digestive functioning.
How Does It Work?
Research suggests there is a close link between your digestive system and your overall health, and that there may be many benefits to maintaining a healthy gut​.
Not only will a healthy gut help process nutrients in food more efficiently, but it may also prevent some health problems - such as gluten sensitivities, nausea, diarrhea, and other problems.
Additionally, having a healthy gut can help improve immune functioning and promote weight loss
How do you make sure your gut is functioning the way it should? You need to consider adding vitamins and probiotics to your diet to promote digestion.
There are plenty of products out there that claim to be able to help - and Unify Health Labs is one of the companies offer such supplements.
Unify Health Labs Products
Multi-GI 5 - This supplement is meant to promote healthy digestion, reduce food cravings, and increase your overall energy. It can make it easier for you to manage your weight, too.
Multi-K2 and D3 - This supplement aims to deliver vitamin K2 and D3 to help support strong bones, heart health, and energy levels.
It's similar to the Multi-Digest 6, which has six different digestive enzymes that can help your body handle tough to digest foods, like fat, carbohydrates, and gluten, so you can enjoy eating once more - without all the painful side effects.
Multi Mineral Pro - A supplement that is meant to support the structure, health, and strength of your bones, designed particularly for people who are beginning to feel the effects of aging.
There are plenty of other options you can consider, too, including the Advanced Multi-Prostate support and the Multi-Energy Activator. Both are meant to be used to balance your physical and mental performance and energy levels.
These products have natural ingredients, each of which varies depending on the formula you purchase.
For example, the Multi Mineral Pro contains a digestible form of vitamin K2 known as Vita-MK7. This mineral helps to improve your body's ability to absorb calcium and can also improve your bone mineral density.
Cost and Price Plans
Unify Health Labs offers supplements that are middle of the road price wise, when compared to similar products offered by other supplement companies.
For the Multi Mineral Pro, you will pay $69.95 per bottle. For the Multi-K2 and D3 supplement, you'll pay $39.95.
There are bulk packaging options available for each product so you can choose to receive shipments of one, three, or six bottles for additional savings
Customer Service
When you shop with Unify Health Labs, you can rest assured that all products are backed by a 90-day total money back guarantee. If you aren't satisfied for whatever reason, you can get a refund on your order.
Getting in touch with customer service is easy. Simply call the customer service number at 800-935-4598 or email [email protected]
You can stop by the company headquarters in Los Angeles, CA, too. The company also has active social media pages on Facebook, Instagram, Pinterest, and Twitter.
Online Customer Reviews & Complaints
You can find lots of customer testimonials on their own website - including a video by Randy Jackson. Unsurprisingly these reviews are very positive and tout the many benefits of Unify Health Labs' products.
Various Multi-GI 5 supplement reviews that say things like,
"Adding Multi-GI 5 to my lite lemonade has become the favorite part of my day. It's refreshing, tasty and my digestion has never been so fine tuned. I have energy galore, I no longer needlessly binge eat and the biggest perk is the seemingly effortless weight loss."
Here and on other various independent review sites you begin to see more of the complaints that the company has garnered over the years.
When it comes to the product itself the reviews are still mostly positive with a small minority reporting having issues while preparing the supplement.
The powder tends to run very fine which can cause people to inhale the vapors when mixing it and result in coughing.
Outside of that there were some issues with people feeling that they didn't receive enough product in the container.
Customer service stands by their claims that despite what may look like a half empty jar each package comes with the exact serving size that's advertised.
On the customer service side of things, Unify Labs has a very active support department that tries to respond to most online complaints and resolve customers' issues.
Some did find their sales tactics aggressive, especially after they were misled into ordering more product than they initially intended to.
Regarding returns it's important to note that you are responsible for the shipping of product back to the company.
Where to Buy?
You can only buy products from Unify Health Labs directly from the manufacturer through their website at UnifyHealthLabs.com.
Competitors and Alternatives
Unify Health Labs isn't the only company that sells digestive supplements. One to consider is Paleovalley, which sells a variety of products, including its popular apple cider vinegar complex.
These organic capsules help improve the stability of your blood sugar and your body's ability to absorb protein.
Another product to consider is the Zenwise Health Digestive Enzymes supplement.
Similarly to the products offered by Unify Health Labs, this supplement includes prebiotics and probiotics for better lactose absorption and fewer digestive upsets.
The Bottom Line
If you're looking for a new way to lose weight and stay healthy, you might want to consider some of the products by Unify Health Labs. Although, as with most supplements you may not see drastic or immediate results.
It's also important that you consult your doctor before undertaking a new supplement regimen, especially if you may have had adverse reactions in the past and are concerned about potential side effects of certain ingredients.
If you have any experience with Unify Health Labs or their products, please leave your reviews below.
You may also be interested in
Unify Health Labs Customer Reviews