Tummy Tuck Belt Reviews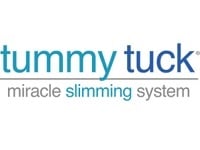 The Tummy Tuck Belt is a compression belt designed to wear around the midsection that the seller claims can help reduce belly fat.
How Does it Work?
Tummy Tuck Belt customer reviews are mixed.
On Amazon the Tummy Tuck Belt has a rating of 3 / 5 from over 40 customer reviews.
The positive reviews are from the customers who felt as if they saw real results after using the belt and for the customers who wore it under their shirts to create a slimmer look.
The negative customer reviews portray the Tummy Tuck Belt as a gimmick and a scam.
Another negative aspect of this system is that it gives people false hopes in achieving a certain body image without having to put in any extra effort, such as exercise or a healthy diet.
The pictures on their website display before and after pictures that show drastic changes which are almost impossible to achieve just by using a belt.
If you have any experience with the Tummy Tuck Belt, please leave your reviews below.
You may also be interested in
Tummy Tuck Belt Customer Reviews

Pat S
30-day warranty - unable to contact tummy tuck via phone
Tummy tuck has a 30-day guarantee. I was sent the product 4 days after ordering and within 3 weeks they billed me 19.99 so where is the 30-day guarantee? The two and a half weeks I used the product I saw no results. Help me to understand the return policy...I sent the product back.