Toptal Reviews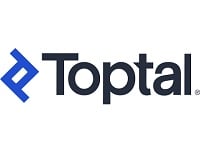 TopTal is a company that states they help employers hire some of the best freelance designers and developers available from all over the world.
How Does Toptal Work?
Anyone who has tried working with a traditional freelance employment website before is likely aware that these sites are almost entirely preoccupied with money.
Clients post a budget and then decide who to hire for their project predominantly based on which freelancer offers to do the job for the lowest amount of money. Not surprisingly, the quality of work isn't always the best.
Toptal.com goes about this process in an entirely different way, saying that they have created a system which ensures that they employ only the top 3% of developers and designers through their website, because of their in depth screening process.
This process begins with a comprehensive language, personality, and communication interview, which not only ensures their talent is able to read, write, and speak English well, but that they are also passionate and driven in their field. This stage of screening only passes around 27% of applicants.
They then perform tests on computer science and design fundamentals and only accept the candidates with the most exceptional results.
Only about 7% of applicants move on to the next screening, which is when the applicants are screened by two senior Toptal engineers or designers. Only about 3.5% of applicants move forward from this step.
Remaining applicants will then be assigned a test project from which 3% of applicants will move forward to actual being able to post their work on the Toptal website.
Toptal expects their freelancers maintain a perfect track record while working with clients and will not tolerate subpar work at any time.
Cost & Price Plans
For each engagement the website says that they do require a $500 deposit which will ultimately be applied to the first invoice, and which will be automatically refunded in the event of a failed trial period, which is detailed below.
The website says that because they work with freelancers from all over the world, their pricing does vary pretty widely, but a good general guideline for what employers will pay is as follows:
Hourly: $60-$95+/hour
Part-time: $1000-$1600+/week
Full-time: $2000-$3200+/week
Refund Policy
Toptal.com offers their employers what they call their "No Risk Trial" of any freelancers they hire through their website. All weekly engagements arranged through their website begins with a predetermined trial period of up to two weeks.
Clients that are completely satisfied with the work that is done during this time will be billed for the time and the work engagement can continue for as long as the employer wants.
If a client is not completely satisfied, they will not be billed, and they can choose to either part ways with Toptal.com or to be matched with another freelancer who might be better fit.
If you choose to employ a second freelancer, you will be once again provided with a no-risk trial period.
Customer Service Contact Info
Customers who would like to contact their Customer Service team with questions, concerns, or complaints is to do so by email at [email protected] or by submitting them to their website through their Contact link.
Reputation
There are not very many reviews of this company at this time, but of the few reviews which are available, they are all extremely positive and enthusiastic.
Companies appear to be very excited with the strict screening process provided by this website, as it means that they don't have to waste their time working with designers or developers who aren't actually qualified enough or professional enough for the types of projects high quality companies offer.
Competitors and Alternatives?
There are many other online forums that allow people to share their work with their community and with the general public for the purposes of freelance hiring, including Gigster, Gun.io, oDesk, UpWork, and many others.
If you have any experience with Toptal or their services, please leave your reviews below.
You may also be interested in
Toptal Customer Reviews

Michael L
8 weeks, $24k, nothing to show for it
I hired a developer for an 8 week project. I paid weekly and total was $24,259.
The communication from Curcio J Sobrinho, my developer from Brazil, was very light (over skype) each week. I'd often check in and ask if he had any questions or needed anything. Always it was "nope, doing good." I started to wonder if he was doing anything and/or really understood the project.
At the end of our agreed-upon time, 8 weeks, he asked for "one additional week, no charge", which I gave. A week later this happened again, then again, then again...
8 weeks after the 8 week deadline, not wanting to irritate him by asking "are you even doing anything?", I emailed Toptal and asked what one should do in a situation like this.
Their response was to open an investigation, which ticked off the developer, who sloppily "finished the project" in 24 hours, sent me .apk files, and said "since you involved Toptal, this ends my work and our communication".
Upon testing the .apk files, they don't work. Opening the repository in Android Studio results in numerous errors.
Omar Landaverry at Toptal, over several emails, said basically I was on my own. He stated they "allowed" Curcio to finish the project (the hurried 24 hour delivery) and implied I was lucky Toptal didn't decide to charge me for the additional 8 weeks.
I now have a bunch of modified code to turn over to a new dev at a different agency to see if they want to work with it or start from scratch.
Toptal Director of Engineering Ariel Roitman, and my Account Manager Mitch Penrod were quite pleasant and did a good job kicking things off for me. But all downhill after that.
Proof:
https://photos.app.goo.gl/6qobViJVn6gbcf7VA

Jonathan
Toptal is definetly a scam do not do any buisness with them. They usually send messages on fiverr to people to scam them.

Robert W
Do Not Trust Their Back Office
I like the programmers but the back office people suck. I have sent them wires and they claim they have not gotten them. I check with my bank who checks with their bank and they always have gotten them. Then they want me to send proof or they will shut down my project.
I can understand this happing once but every payment you make? Then they pressure me to allow them through ACH to draft on my bank account. That to me is scammer and they are untrustworthy because of that game playing policy.

A.J.
Not for the budget conscious
Call it catfishing? Their website offered me the services of someone to help me create financial projections for a business startup at a rate of less than $25/hour. I was working on a tight budget for my startup and thought this would be a great option. In short order I received a response from the company:
"Regarding our rates and the option you selected (Less than $25 per hour). We have this option to better understand the market, but currently we are not offering talent within these rates. As our talent sits within the Top 3% in the world, their rates start around $90 per hour."
What does "better understand the market" really mean here? There are plenty of providers out there offering better service for $90/hr. I went to them because they were offering the same at a fraction of the price. I know that there are no free lunches out there, and now you do too!