Timeshare Compliance Reviews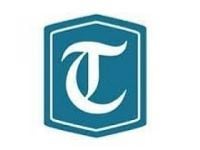 You may also be interested in
Timeshare Compliance Customer Reviews

Bob B
If anyone wants to pursue a class action suit against Timeshare Compliance, please respond back.
Bob B

Jim M
A Serious Fraudulent Scam
We bought our Timeshare through Summerpoint and we thought that we were smart enough not to fall for the high pressure that they put on you, none the less we signed up for something that you can never use.
We went to Las Vegas on our own and saw their magnificent building sitting vacant waiting for their next set of idiots to get signed up. They have very negatively influenced our credit.
Then just over a year and a half magically enters TS Compliance and after the spew you have read in the previous reports we were charged just over $8,000 dollars.
I have a great bank and anything over a certain amount they call me. I checked my credit report after I gave them My card number and magically the 4 negative credit reports disappeared, just like that.
I have contacted my lawyer and he is sure that TS Compliance and Summerset are one and the same company. So if they don't get you one way, they get you the other.
I'm a Senior Google Guide and I am fully ready to release this report on Google if either one of these companies contact me again and My Wife and I and Our Lawyer are fully willing to take this Case through the United States Criminal Court System and let them decide. This is Fraud at the Highest Level

Jason H
They did what they said they would, my credit is fine . The timeshare company took advantage of me being disabled . I am clear , free of the debt i had agreed to pay them. And happy again. Thank you Timeshare compliance

Deborah S
In short this company cost us an additional 10000 dollars and allowed our credit to be destroyed. The damage they did is far reaching and will cost us for years to come. We can no longer get a loan. Please look somewhere else for a solution.

Nancy S
Greatful for TS Compliance
We are so grateful for TS Compliance; they were able to get us out of something we couldn't believe we got suckered into buying. When we saw the commercial for TS Compliance, we were amazed at how everything they were saying was what happened to us, after we bought it, we were a little embarrassed that it did happen to us, we are both strong willed people, how did it happen to us? No matter how embarrassed we were, we needed to call them. They explained the whole procedure to us and set us up with a credit service that assisted with our credit throughout the process. Before we saw the commercial, we just kept paying on it, over a year of paying, even though we could not use any of the facilities because I am handicapped and they told us it would not be problem, they lied, and we didn't want our credit ruined.
So, if you're stuck in a timeshare call TS Compliance, not only did it feel good putting it in someone else's hand, it felt great when they won the case for us. They train their employee's really good to sell you the timeshare but not good enough to go against TS Compliance.
Tony and Nancy Murphy

Loretta W
I paid upfront 5,000.00 and never received any information on when the contract was complete. I have called and called and no one calls me back. I talked to Scott Freeman to get the Blue Green off my credit with no help. he will not contact me back or will they fix my credit. I paid in full and Blue Green is still on my husband and my Credit and the Contract has been complete in Nov,2018 they promised me so much and did not deliver.
Very Disappointed..
Loretta.