The Palm Beach Letter Reviews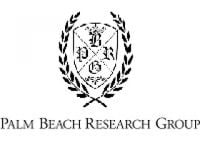 The Palm Beach Letter, available from The Palm Beach Research Group, describes itself as a publication that aims to provide its subscribers with useful advice about building wealth, living well, and investing.
This publication was initially created by Mark Ford, a man who went from a poor Peace Corps volunteer to a millionaire, from working with a series of wealthy and successful businessmen and learning their financial strategies.
Through that life experience, he realized that wealthy people do not actually make money in the way that Wall Street traditionally advises average investors to invest. They do not choose to invest in risky or "long shot" stocks. Instead, wealthy people make investments into stocks and strategies that deliver steady appreciation and substantial dividends each month.
All of these strategies and recommendations are compiled into The Palm Beach Letter, their monthly financial newsletter whose goal is not to make stock recommendations, but rather to teach people how to become wealthy.
These reports include things like Income for Life, also called the 770 Account, a report which explains how you can use a whole life insurance policy to increase your savings account. Another report, called the Legacy Portfolio, describes the top ten businesses in the world which would be worth using in a long term investment strategy.
Customers who are interested in receiving their report can purchase a Gold member subscription to The Palm Beach Letter for a flat cost of $99. This subscription will include the current issue of the letter, as well the next twelve month's issues.
You will also receive weekly updates, access to back issues with current recommendations, four Special Reports, and their Wealth Builder essays.
Before you subscribe, you should know that as financial journalists, and not as advisors or brokers, they are not able to give you personalized advice, just general advice and strategies of which you may not be aware.
Also, they promise that if you have any complaints or problems throughout your entire subscription period, you can call their customer service at phone number 888-501-2598 and speak to about potentially receiving a refund.
If you have any experience with The Palm Beach Letter, please leave your reviews below.
You may also be interested in
The Palm Beach Letter Customer Reviews

Mark W
So-So Advice, but Scammy Upsells and Marketing Techniques
Palm Beach Research and Casey Research both fall under Legacy Research's larger organization. Here's what I told them yesterday:
*****************
Guys,
I want to contact you about your spammy, slimy, high-pressure upselling techniques.
A couple years back I started with subscriptions to Casey Report and got upsold to Crisis Investing. I think that Casey's team has some good advice, but the constant email annoyances were terrible. You guys have been absolutely the worst on the sheer volume of email that you send.
However, when I heard Palm Beach was going to offer crypto advice, I signed up for the Palm Beach Letter. Then, of course, I realized that the Letter wasn't really offering anything of value and I would have to get Teeka's Palm Beach Confidential to get the REAL advice. I chose to accept the upsell. Teeka's recommendations haven't done anything for me, but now you want me to buy the REAL REAL advice via yet another upsell! The nerve!!
Thankfully I don't get any email from any of the Legacy Research firms at present. What relief! However, your guy Spencer at Palm Beach left a couple messages for me about my account. I thought it might actually be important, so I called him back today. Only to get a high-pressure sales call on Teeka's REAL REAL stuff. You have a recording, somewhere, so be sure to check it out. It's funny that he insists that it's not a sales call when it clearly is.
It's pretty awful how you treat your customers who have paid you thousands of dollars for your services. As these subscriptions wrap up I'll be canceling each and every one of them. Other people offer advice from an Austrian viewpoint, and I'm willing to bet that they don't treat paying customers as poorly as the Legacy Research Group does.
Simply stated: It doesn't matter if the advice is good, if you are going to bombard a paying customer with BS upsells. Especially when these upsells appear to be for something that we've already paid for. It is evident that you are not interested in serving the customer. Only yourselves.
...OK, let me see about getting this out into some social media platforms after I hit SEND...
Mark W. Marasch

mo k
I never received the book that was promised. when i called to say that i didn't want the email service, they said it was too late to cancel. But i never received anything from them and still got charged.

Fred B
I read the article and was just about to order the book for $4.95, and then I saw something about a newsletter that they were very vague about. No terms and conditions at the bottom of the article and no number to call. DING DING these were bells going off in my head to check them out, even though their page to a retiree sounds very appealing. I am so glad I did Google them and read your statements. I guess if it sounds to good to be true it usually is. It is a shame that the powers that be let scammers do this to people and something should be done about it, but I don't know who to call and complain to, do any of you out there know who to call?

Belinda W
THANK YOU FOR THE REVIEWS!!
THANK YOU SO MUCH!!! I was getting ready to sign up and then decided to check them out. Usually if it sounds too good to be true, it is!! I am so sorry everyone who wrote a review have gone through, and I certainly hope they have gotten some help and their money back by now!! If not, please keep after them - they sounds like Class 1 crooks who have their system down right - which makes me so mad!!!!! You don't know who to believe, and who not to anymore which to me is a very sad thing!!! I really appreciate it when people leave a review and let others know if something is real of if it is the true!!! We just hope they have gotten their money back and have turned them in for how they are taking advantage of people!!!! THANK YOU TO ALL OF YOU AGAIN!!!!

B M
I subscribed for a year, then cancelled. There were many emails with "valuable info" which I didn't find very helpful, so I called after I saw my credit card had been charged $129 after the first year completed. I was told by the "first agent" that I would receive a refund within 5-7 business days. Now 3 weeks later, I noticed I haven't yet received the refund to my credit card, so I called 888-501-2598 and spoke with the "second agent", who told me from her review of their call notes that my original request could not be processed since the charge was pending, and that PBRG's call notes indicated that "the customer would call back" to request the refund once the charge had cleared (I do NOT recall the original agent telling me that at all.)
I asked the second agent why PBRG wouldn't just follow up on its own in several days (after the charge had cleared its pending status), instead of making me go thru the steps to RE-REQUEST what I had made perfectly clear during my first call -- "I want to cancel, and to receive a refund for the $129 charge at the beginning of the second year." I suggested to the second agent that she forward my recorded comments in my conversation with her, to her management team, so they can hopefully tighten up this currently sloppy aspect of their cancellation process, which has rendered me a dissatisfied Customer.
I wonder how many others may have experienced the same response, including perhaps NOT BEING REFUNDED AT ALL (i.e., the refund issue being "out of sight, out of mind"). Not Best Practices, by any stretch. If I am contacted by PBRG with a confirmation that they have indeed effectively changed their practices to eliminate this process defect, then I will consider revisiting this critique, and perhaps changing my overall (currently very low) rating of their company. Otherwise, I would recommend you steer clear of PBRG.

Rebecca G
I fell for the Palm Beach Letter Scam (Face Plant!)
I was dumb enough to bite. Thankfully, Capital One was in my wallet and they got my money back eventually. You get nothing from these jerks but a paperback black book, after about the 60 days' trial they supposedly give you to change your mind (with none of the so-called extras they promise either). I started trying to cancel after about 30 days. Forget about it; no way to reach them.
Please don't fall for this BS. It is most assuredly a SCAM! As for calling them, not happening ~ their phone number is perpetually busy, unless it's late, when you will get a recording telling you just that, you are SOL, it's after hours. I feel pretty darn stupid. Don't fall for it.

Errol K
These scammers charged my credit card $99.00 and $128.00 and sent me an eMail saying that they charged me $0.00 (my ass) and then told me there was nothing they could do about it. Swell. Swell, Hell!

Gary
I canceled my subscription two days after I ordered it. I asked for a refund as stated in their ad. Over the last 6 weeks, I have requested a refund every other day and get the same canned letter "we will get back with you in 24 hours." They won't even stop the emails that I don't want. I have since turned them over to the Better Business Bureau in Florida. Don't have much faith that I will get my money back. I will continue to repeat my story on venues like this until I do.

Thomas S
Looking for a devil's advocate
Has anyone actually had a positive experience, or made any money, using their ideas?
I have not purchased anything from them , so far. and would simply like to know if there is even a small window here to learn what to do, instead of what not to do.
Thanks

D S
I have been trying to reach someone at this company for 2 months to cancel and have yet to get a return call or response to an email. Just called again and was told wait time 59 minutes? Are they crazy?

Martha R
Palm beach letter rip off
Palm beach letter is a rip off
I ordered the palm beach letter 30 days trial , paid $ 49. and when I want to cancel after only 2 days because the information was obsolete, the costumer service number is disconnected and sending my cancelation they never responded, I have not received any confirmation or anything from them

Joel A
Palm beach letter rip off
I only ordered the booklet for $4.95. I said NO to every extra option they offered. My credit card was only billed for the $4.95 then a month later a $94.00 debit was charged to my credit card! This was a complete rip off!! It was totally unauthorized. I will be disputing the charge . As of now I have only been getting an answering machine.