The Palm Beach Letter Reviews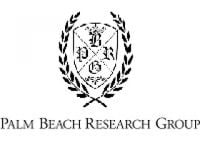 The Palm Beach Letter, available from The Palm Beach Research Group, describes itself as a publication that aims to provide its subscribers with useful advice about building wealth, living well, and investing.
This publication was initially created by Mark Ford, a man who went from a poor Peace Corps volunteer to a millionaire, from working with a series of wealthy and successful businessmen and learning their financial strategies.
Through that life experience, he realized that wealthy people do not actually make money in the way that Wall Street traditionally advises average investors to invest. They do not choose to invest in risky or "long shot" stocks. Instead, wealthy people make investments into stocks and strategies that deliver steady appreciation and substantial dividends each month.
All of these strategies and recommendations are compiled into The Palm Beach Letter, their monthly financial newsletter whose goal is not to make stock recommendations, but rather to teach people how to become wealthy.
These reports include things like Income for Life, also called the 770 Account, a report which explains how you can use a whole life insurance policy to increase your savings account. Another report, called the Legacy Portfolio, describes the top ten businesses in the world which would be worth using in a long term investment strategy.
Customers who are interested in receiving their report can purchase a Gold member subscription to The Palm Beach Letter for a flat cost of $99. This subscription will include the current issue of the letter, as well the next twelve month's issues.
You will also receive weekly updates, access to back issues with current recommendations, four Special Reports, and their Wealth Builder essays.
Before you subscribe, you should know that as financial journalists, and not as advisors or brokers, they are not able to give you personalized advice, just general advice and strategies of which you may not be aware.
Also, they promise that if you have any complaints or problems throughout your entire subscription period, you can call their customer service at phone number 888-501-2598 and speak to about potentially receiving a refund.
If you have any experience with The Palm Beach Letter, please leave your reviews below.
You may also be interested in
The Palm Beach Letter Customer Reviews