Dave Banking App Reviews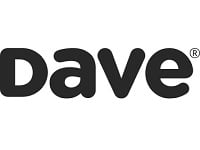 The Dave Banking App is an online banking company that states it helps more than 10 million users track finances and avoid overdraft fees.
Dave App states that opening a Dave checking account or connecting an existing account to the app takes less than two minutes.
How Does Dave Banking Work?
Available for Android and iOS users, this app offers many features for the user.
The checking account has no overdraft fees and no minimum. You can get a 0% cash advance up to $100 with no interest and no credit check required.
Dave Banking has more than 32,000 easy-to-find ATMs around the country - all of which can be accessed free of charge.
Have you ever lost your debit card? You don't need to know how to cancel/delete accounts in order to deal with this frustrating situation. All you need to do is freeze the card via the app - when you find the card, you can "defrost" your services. If you don't find the card, they will send a new one to you.
You can even send free checks through the app - these can be used to pay for your rent and other bills. The company offers other automatic budgeting services, too.
Within seconds, the app can create an automatic budget so that you can plan for upcoming expenses. Dave Banking can even help connect you with a side hustle to bring in some extra cash!
One of the nicest features of the Dave Banking app is that the originators wanted to make it a point not to kick people when they are down.
That's why the service does not charge overdrafts and makes it easy for you to get back up on your feet, whether you are dealing with a temporary disability or have another setback financially.
Does Dave App Help Build Credit?
It sure does. One of the most unique features of the app is that you can use it to help you improve your credit.
Dave Banking partners with LevelCredit so that you can report rent payments to major credit bureaus, giving you an edge as you improve your credit.
On average, credit scores starting at 579 or less improve by 28 points after two months, something that is practically unheard of.
Cost and Price Plans
Dave Banking app membership starts at $1 per month. However, you can earn free months of membership by making everyday purchases at the stores you shop at most often.
Is Dave Banking Legit?
The company does offer a legit way to keep track of your money. It is safe and easy to use. Originally backed by Mark Cuban of Shark Tank, this startup has positive reviews.
The overdraft killing service has excellent features that allow you to keep track of your money. Users have also issued rave reviews of the bank's credit-building services.
Customer Service
It can be tough to get in touch with customer support if you don't want to do it via the app or website. There is a contact form available on the site via the help page, but there is no phone number listed for customer service there - nor is there an email address.
Where Can I Sign Up For the Dave App?
You can sign up only by visiting the website and installing the app.
Competitors and Alternatives
Dave App vs. Brigit - Brigit also offers free budgeting tools, alerts, and even cash advances of up to $250 when needed.
The app does not require a credit check and it also charges no interest. Everything about the two services is similar - you can even make deposits.
Dave App vs. Earnin - Earnin fights unfairness in the financial system by allowing people to avoid overdraft fees, hidden costs, and penalties.
It allows you to submit unfair medical bills to negotiate for other options, get cash advances, and more. Its services are a bit more specific, but still offer a good way to help you manage your money.
The Bottom Line
If you're looking for a better way to build your credit, manage your money, and really start getting ahead, you might want to consider the Dave Banking App.
This service is perfect for Millenials who are just getting their financial feet wet as well as for older consumers who just want a better higher-tech way to stay on top of their money.
With only a $1 usage fee each month, it's really worth the time and money involved in signing up for an account.
If you have any experience with the Dave App or their services, please leave your reviews below.
You may also be interested in
Dave Banking App Customer Reviews

Lolo
Need better customer service
No matter what you do correctly this app is messed up. They keep asking the same question over and over without any solution. I guess I'm canceling this since they can't resolve anything

Bucky
Scammers that steal military veterans' money. Worst case of a so called bank.

kerry H
Do not give them your information
Had to give a star to write - worst scam - I signed up and now they keep debiting money from my bank - I have written and they finally refunded me only to repeat again even though I closed account and removed my information...

Paul H
I got dinged for $29 twice for NSF even when I don't even use your service.

Nerdbam
You better leave good tips. They will cancel your account. I was a customer of Dave for 2 years and alway left a $5 tip. But for the last 4 loans I left a $2 tip. They cancelled my account. When I asked why, I received a very rude reply stating "At this time we are unable to provide further information nor are we able to provide further services." Good way to treat customers

Mac G
Treating people as they are dumb. Wow! Hard to believe how many HUMANS are lacking common sense. Last thing I want is to put my monies in Bubba Joes or Larry's Bank. Also, what...the Cat, Rhino or Ass(Donkey)banks are not good enough. Wow, senseless people have to use a Bank for Humans, as Daves Bank states. Also this Dave /Larry Bank already had a Data Breach...of course.