Book Depository Reviews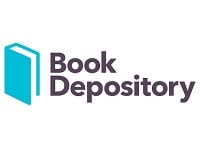 The Book Depository is a company that states that they are the UK's largest online bookseller, and offer the largest range of titles in the world, available to ship within 48 hours.
Their website says that their goal is to make books available to all, with 9 million unique titles and free delivery to over 100 countries worldwide.
How Does the Book Depository Work?
Like any other online retailer, you can browse through all the titles they offer either by category of the type of book you are looking for, through The Book Depository's personal recommendations, or you can search for a book title directly using their simple search tool.
Cost/Price Plans
You do not need to be a member; their service is completely free for anyone to browse and the cost of individual books will vary based on what you choose to purchase.
Refund Policy
In order to successfully get a refund for an item you have returned, you must first use their online form submission to get a returns authorization number. As long as the item is safely returns to their warehouse - with this authorization number - in new condition within 30 days they will issue you a refund of your original purchase price.
Customer Service Contact Info
Customers who have questions, complaints, or issues can contact The Book Depository by submitting them directly to the website or by emailing them at [email protected]. Please include an order number when appropriate.
Reputation
In general The Book Depository has a positive reputation online, with customers stating that it is a reliable service, though there does seem to be some frequency regarding issues with slow delivery of products without the option of tracking the shipping.
Is the Book Depository Safe?
There do not seem to be any complaints about safety associated with this company at this time.
Competitors and Alternatives?
There are many different online retailers that offer wide selections of books, including well known retailer Amazon.com and others like Fishpond.com.

If you have any experience with the The Book Depository or their products, please leave reviews below.
Book Depository Customer Reviews

Robert P
World's Trusted Books Online
One of the World's Trusted and Greatest Books Online. With its fascinating and unique books to showcase every readers to the world. Good couriers, Great Customer service, very attentive and focus. Excellent and all the best for this business. I am loved. I were blessed through Book Depository. Robert from UAE

R
I have ordered here for years but at this stage I'll chose never to do so again. I've forgiven the long shipping (at least a month every order, sometimes a couple) because I live in Aotearoa and it is what it is with shipping.
However the last two orders never arrived and after months of waiting it seems the customer service team are staffed by robots who (somewhat ironically) cannot read.
I was issued a refund after stating several times I would have preferred the books to be resent. Really frustrating after months of waiting to feel brushed off.
Probably served me right for ordering from an Amazon affiliated company- won't make that mistake again.

Reva
Warning: Do not order with Book Depository
I ordered 14 books on the 25th of June 2022, and the order was dispatched in 3 batches one on the 5th (6 books) and the other 2 on the 6th of July 2022 (2 books and 6 books!!!!!). The courier left a paper to collect the one batch of 2 books from a pick up store because they did not ring the bell and did not bother to slide the package into the letterbox (it would fit, they were 2 slim books).
We went to the pick up store and the person gave us the 2 books for which we had the paper to collect that the courier left in our letterbox - mind you this paper is for the books on the 6th of July and not the 5th. So for this one book, on the Bookdepository website it does say that I collected it (my name shows).
Come the 13th of July, I log onto the book depo website and I see that the other 2 batches were collected by a certain Stephanie. I email Book Depository to find out who is Stephanie and where are my books they ask me to wait. And I was traveling on the 15th and I would not be back until the 8th of July.
Eva replies back saying to wait until the 5th of August, completely disregarded the fact that Stephanie had collected the books on the 5th and 6th of July, was totally clueless (and useless anyway!) what their courier service was up to and that somebody had already collected the books. Mind you we are talking about EUR 175 !!! Also I live in a decent building where professionals live and nobody took the books.
Eva as useless as she is, suggested she will order for replacement books like this is the easiest option but it does not address the problem - fix your problem and do not waste money, futile gas for transport and paper!!! I asked her not to so we will wait.
My boyfriend was back in the country last week and I asked him to please go to the pick up store yesterday 3rd of August 2022, to see if there is a certain Stephanie. There is indeed a Stephanie and she checked for the books - they were not there because they only keep it for 10 days. In any case she would not give it to us because we did not have any papers from the courier to collect them!! So what she did is send it back to a depot in a specific location in the country but she does not even know which depot!!
It just gets worse from here, we try call the courier but this courier does not exist in the country!!! We tried calling all other depots nobody picked up!
I email Eva again, (so dumb), explaining everything, she tells me to now wait until the 10th of August!!! For what????????? GHOST BOOKS? She just does not understand that the book got delivered, the courier messed up, she does not know a thing of how the business she works for operates, and what happened to the books!
Instead of apologizing, and providing a good customer service, she is making things worst. I asked her to provide me the details of her reporting line and a link to send a customer complaint and she blanked me totally! I also asked for a refund plus my books. To which she replied saying I forwarded this to the appropriate team without details.
I asked her to provide clarification whether she was processing my refund and she never replied!!!
My chargeable rate at the office is EUR 200 per the hour and you made me waste 5 hours now!!!
I have ordered over a EUR 2000+ on book depository but never again. Your customer service is appalling.
Eva's behavior, response, inherent lack of understanding and little care for customer service should be taken into account during her performance appraisal. Pathetic.
Please refund me asap. I do not want to deal with Book Depository again.

Elvan A
My experience with this company is extremely disappointing!! Please do not order any books from this company!! On December 25th,the status of my order from 5 weeks ago showed "Shipment returned to shipper".
When I contacted the customer service, the agent named Rachelle informed me that she would order a replacement copy which would be shipped in approximately 3 weeks. This would be satisfactory enough.
However today, I received another email from them saying They're sorry to let me know they are unable to fulfill my order of the item, and have issued a refund. Very poor customer service!
They are totally SCAM!! I am also suspicious of their 5 star ratings on trustpilot.com as most of them appear to be fake.

Tillie F
We ordered two books, the package arrived with only one book, when I reached out, they said the package had arrived and would not help further, I responded twice, clarifying an item was missing, and they sent me the same response. The book we did receive came damaged because they put it into a to small package.

Racquel S
Perfectly satisfied with my order
I was looking for a book that I had always wanted to buy (Tessa and Scott) and I saw it advertised on book depository for a great price and without any shipping costs. I immediately sent in my order. I live internationally and the book arrived three weeks later, in perfect condition, in a heavy cardboard box. I was thrilled with the condition and the price, that is why I gave the service a five star rating.
Today I ordered my second book, hope this one will get the same service!

Nicklas B
You risk receiving a completely different book than the one you have ordered after which YOU have to pay for the return
I will urge anyone considering using the site to completely avoid it - you simply risk receiving a completely different book than the one you have ordered after which YOU have to pay the return of the book, which in most cases will be close to the price of the book itself.
I ordered a book on the 25th of November and received it last Friday, 13th of December. After seeing that the book is completely different from the one shown on the website and included in my order confirmation, I contacted Book Depository who finally agreed to reimburse me for the book if I send it back to them, but they refuse to pay for the shipment back, which makes the whole reimbursement pointless as that means that I will effectively not receive any money back. This is simply a matter of misleading customers.
One thing is sending a completely different item than the one ordered, but another is to subsequently refuse to properly reimburse the customer.
This is simply an appalling and miserable way of "driving a business".

Iggy
Kafkaesque customer service
Book Depository sent me the wrong book and had clearly mixed up my order with another customer's; his label was visible beneath mine on the package. I've been trying for several weeks to get either the correct book or a refund, to no avail.
Every time I ask whether the correct book has been sent, I enter the same customer service script where they tell me it was delivered; I explain that it was the wrong book; I answer a series of questions about the title I received, details of the order and the package, and my address; and they promise to send out a replacement, with no indication that they have done so yet. I've repeated this circus three times so far.
I am giving up. The other book I ordered took nearly a month to arrive anyway, and while they blamed USPS, the problem actually seemed to be with their shipping contractor Liberty Express / On Demand Mail Services. Book Depository (now owned by Amazon) seems too much of a mess to bother with again.
They also post fake five-star reviews on Trustpilot. Nasty company with bad-faith fake customer service; not the place I remember ordering books from in past years.

Ben M
Beware. A lot of people haven't been getting books lately.
I ordered books from them in the past. I order something on Dec 6th. It didn't arrive by January 17th (as it said it would) so I e-mailed their customer service and was told that it would arrive until Feb 5th. I asked for a refund (only $8) and they told me I need to go to the post office and see if its there. Despite the fact that they have mailed books straight to my house no problem. I've been looking online and it seems like a lot of people are having the same experience. No books being shipped, stall tactics and no refunds. They either have lost access to books or don't have enough money to ship out all the orders. So you're really entering more of a lottery in which if you win you're shipped books for slightly cheaper than amazon. But more likely you're going to lose your money.
I'm okay, the amount of money I'm out was very small. But future consumers should be warned.

M C
The review is for the Book Depository..
The book is fine, in the end I had to get it from a small book shop.. infact I wished I had got it from them in the first place.. local and in stock..
That's the problem, stock!
Don't sell and keep taking peoples money for a book you clearly, don't have, don't stock and know it's a limited number of books run..
This was my first purchase from BD and it's also going to be my last..
it's all fine and dandy buying books on line but I have now had my fingers burnt. So sticking with a book SHOP! that has it in my hand.. call me old fashioned.... led on for months from them, it's processing, it's on order , it's coming ....oh it's not now.. Very poor... I am sure they have been good for other customers and their books but not mine :-(