Supergut Reviews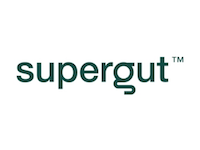 Supergut Review: A Detailed Look
Supergut is a dietary supplement company whose healthy snack alternatives are designed to promote gut health.
About Supergut
The brand was founded by Marc Washington and focuses on clinically proven ingredients and science backed formulas.
Supergut claim their line of shakes, bars, and prebiotic fiber mix can help balance blood sugar, stave off hunger cravings, and improve overall gut health.
As new research continues to come out about the importance of a healthy gut microbiome, and its impact on everything from mental health to obesity, more and more food products are rebranded as "gut healthy."
Below we take a closer look at Supergut to see if their products live up to the company's claims.
Understanding the Gut Biome
The gut microbiome consists of trillions of microorganisms, fungi, parasites, viruses and bacteria residing in our gastrointestinal (GI) tract.
Keeping this ecosystem healthy is vital as it's involved in digesting food, making nutrients, supporting the immune system, and brain function.
In a healthy person this symbiotic system maintains both good and bad bacteria without any issues.
However, when this balance is disrupted due to infection, poor diet, medications, or other lifestyle factors then dysbiosis occurs and makes the body more vulnerable to disease.

Maintaining a healthy gut microbiome includes having a diet rich in:


Foods high in prebiotic fiber: garlic, onions, leeks, asparagus, Jerusalem artichokes, dandelion greens, bananas, and seaweed, fruits, vegetables, beans, and whole grains.


Fermented foods - these contain beneficial live active cultures and can be found in: kefir, yogurt, pickled vegetables, tempeh, kombucha tea, kimchi, miso, and sauerkraut.


Seafood with Omega-3 Fatty Acids - good sources include wild caught salmon and sardines.


Polyphenol Rich Foods - Some examples include berries, nuts, and olive oil.


Foods High in Vitamin D- Good options include trout, eggs, vitamin-D-fortified milks, and mushrooms.
On the other hand, some of the most harmful things to beneficial gut microbiota include:


Refined sugars
Factory farmed meat
Refined grain
Artificial sweetener
Fried foods
Alcohol
How Does Supergut Work?
The stated key goal of Supergut products is to provide customers with the daily nutritional requirements of prebiotic fiber.
This type of fiber passes through the body undigested and promotes the growth and activity of beneficial gut bacteria.
Prebiotic fiber can only be broken down by enzymes from microbiota found in the colon.
When it undergoes fermentation, short chain fatty acids are released, subsequently lowering the pH of the colon and limiting the growth of certain harmful bacteria. [5]
Furthermore, according to Supergut, these short chain fatty acids (such as butyrate) can stimulate hormones responsible for insulin, inflammation, appetite, and immune responses.
Products and Ingredients
The cornerstone of Supergut is their clinically proven and proprietary "Resistant Starch Fiber Blend".
Their other products includes bars, shakes, and a powdered mix. These share the same core ingredients with slight variations for flavor and consistency.
Supergut products use four types of prebiotic ingredients, four protein ingredients, 26 different vitamins & minerals, three types of creamers and fats, and a number of sweeteners and flavors.


4 Prebiotic Ingredients
Un-ripened Green Bananas
Oat Beta Glucan (These are soluble fibers that come from a range of foods such as oats, barley, and rye)
Prebiotic potato starch
Soluble Vegetable Fiber

4 Protein Ingredients
Milk Protein Concentrate
Brown Rice Protein
Pea Protein
Pumpkin Seed Protein

26 Vitamins & Minerals
includes full daily doses of Vitamin D and C

Creamers and Fats
High Oleic Sunflower Oil
Xanthan Gun
Guar Gum

Flavors and Sweeteners
Allulose
Reb M
Cocoa Powder
Coffeeberry Extract
100% Columbian Coffee
Citric Acid
Natural Chocolate Flavor
Natural Vanilla Flavor
Natural Mocha Flavor
Natural Strawberry Flavor

Supergut's product line allows customers to have the flexibility to add fiber to their diet in whichever medium serves them best.
The "Supergut Shakes" serve as a meal replacement option, the bars are meant as quick healthy snacks, and the "Supergut Fiber Mix" can be added to any beverage or mixed into any food.
Clinically Tested
Supergut state that their foods provide satiety, help balance blood sugar sustain energy, and that you can expect to see instant benefits that improve over time with sustained use of their products.
After a few weeks customers can experience improvements in health, mood, regularity, metabolic health, and sleep.
Finally, after several months of regular usage benefits might include sustaining a healthier stable weight, reduced blood sugar, and a balanced immune response.

On Supergut.com there are links to research supporting the selection of Supergut's ingredients. They also point to a clinical study that was conducted specifically on their product.
While many supplement makers will point to research conducted on certain key ingredients that they use, few have an actual placebo-controlled, double blind study supporting their claims.
In this case, "Supergut Prebiotic Shakes" were actively tested in a study of 192 participants with type II diabetes.


Study researchers found that, on average, the group receiving Supergut:


Had a -0.7% reduction in blood sugar
3lb weight loss
86% participants reported improvement in at least one overall health marker
60% reported improvement in1 or more digestive health marker


This study was published in the Journal of Diabetes, Obesity and Metabolism.
Customer Service
If you have any questions or issues you can reach a Supergut representative:



Refund Policy
Supergut offers a 30-day risk free guarantee on their shakes and the fiber mix. They state that if you're unsatisfied with a product you can send it back for a full refund.
For Supergut bars the company requests that you first try 3, and if you are not happy include a photo of the remaining bars when you contact customer service.
Potential Side Effects
In general, Supergut products should not cause issues for most people.
Their products do not contain gluten, though they are not certified gluten-free. Supergut shakes use dairy-sourced protein, unless you are choosing their vegan options.
Overall, consuming resistant starch is not much different from consuming fiber found in many foods and, as such, side effects are expected to be minimal.
If you are changing from a very low fiber diet, taking a fiber supplement with beta glucan may cause nausea, bloating, gas, or diarrhea in some people. [7]
As with all supplements it's best to slowly introduce Supergut into your diet to see how your body reacts.
Customer Reviews & Complaints
On their website Supergut products have excellent reviews, with customers reporting:


Relief from constipation
Reduction of hunger cravings in between meals
More Regularity
Ease of use and flexible options for how to incorporate the powder into meals + drinks
Improvement in A1C levels


Some customers also shared a few complaints regarding Supergut:


A small minority reported cramping and gas
Issues with blending the powder
Would prefer if powder came in a jar to allow for custom doses vs prepackaged packets


Supergut representatives state that a little digestive discomfort is normal, especially in the beginning.
They also advise using a milk frother or stirring vigorously if blending the prebiotic fiber mix into coffee.
Supergut is also well reviewed on many health and wellness blogs and is regularly recommended as a top fiber supplement option.
Competitors and Alternatives
There are many gut focused supplements on the market and it may help to shop based on specific needs or symptoms.


Some additional popular products include:


Athletic Greens AG1 ( check price )


Athletic Greens has risen to the top of many "Top 10" lists because of the sheer number of superfood ingredients their products contain.
Featuring 75 vitamins, minerals, and whole food-sourced ingredients, AG1 is formulated to support:


Energy
Immunity
Recovery
Gut health
Digestion
Hormone health
Healthy aging


It's grown so much in popularity that it's compared to almost any supplement on the market.
AG1 is a great all around supplement and includes raw plant foods containing prebiotics such as whole dandelion plants, artichoke burdock root powder, and inulin.
Further, it has a gut aiding digestive enzyme complex and 38 milligrams of dairy-free probiotics.
It also contains many other impressive ingredients such as a mushroom complex, herbs, antioxidants, and enough other high-quality ingredients.
If you're deciding on Supergut vs Athletic Greens AG1, the comparison is not really relevant as the companies focus on different things.
AG1 contains only 2 grams of dietary fiber so it would be best for someone looking for an all around supplement, rather than one focused on fiber.
AG1 is an "Amazon Choice" product and has a 4.4/5 rating from over 3,000 customer ratings.
Ora - Trust Your Gut ( check price )


This probiotic & prebiotic powder supplement is designed to support common gut related issues like constipation, diarrhea, bloating, and cramping.
Ora states they use 20 billion probiotics from 7 strains and include an impressive 4g of a prebiotic blend that features organic Jerusalem artichoke inulin and organic tapioca oligosaccharide.
The combination of pre and probiotics work together to aid in the growth and diversity of beneficial bacteria in the gut biome.
Ora - Trust Your Gut has rating of 4.3/5 from over 2,500 customer reviews.
The Bottom Line
Supergut is a legitimate company with a robust scientific advisory board featuring many MDs and PHDs.
They have created a research backed product that can help people increase their intake of prebiotic fiber.


The benefits of prebiotic fiber can include:


Improved digestive function + bowel regularity
Support of the immune system
Improved mineral absorption
Help regulate hunger, energy balance, and glucose metabolism

The general recommendation for fiber intake is around 25g (for women) to 38g (for men) daily, with most adults only getting around 15 grams per day.
The intake of resistant starch should be around 15-20 grams per day.
By incorporating Supergut into your routine you have an easy way of adding 8 grams of prebiotic fiber with no additional sugar.


Note: Resistant starch supplements should not be used in place of a whole foods diet high in vegetables and other natural sources of prebiotics and fiber.
Ultimately, if you are struggling with gut related issues and aren't getting the necessary amounts of fiber or probiotic rich foods from your diet, then the "Supergut Prebiotic Fiber Blend" is a great supplement to check out.
If you have any experience with Supergut and their products, please leave your reviews below.
You may also be interested in
Supergut Customer Reviews