Stripe.com Reviews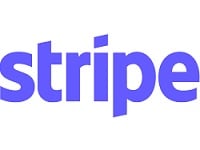 Stripe is an online payment processing company has been gaining the attention of businesses that need more control of their online payment structure. The program allows them to personalize their payment experience.
How Does it Work?
The complexity of Coding and API's (Application Programming Interface) presents a roadblock for web developers.
Using the Stripe.com library database full of API code options, developers will easily find that creating online shopping carts and an online payment systems isn't so hard. These libraries are full of pre-built API coding options as well as resources to modify codes.
This makes it easier for web developers to to customize and integrate Stripe's user friendly platform into an existing website.
Stripe.com conducts daily transfers and bank account deposits for businesses without any additional actions on behalf of the client.
Bank account deposits occur seven days after each transaction was made. They uphold their integrity with a security system that protects the sensitive data passing through their system.
Stripe.com also has an online dashboard for you to review and create downloadable reports. Through this online dashboard, you have access to detailed information pertaining to your sales. You may use this dashboard to review payments, customers, transfers and much more.
It is free to sign up and become an active user of Stripe.com in just a few simple steps. Fees are based on transactions processed through their platform.
Each individual transaction fee rate is 2.9% + $.30. One other fee, often a rare occurrence, is a $15.00 chargeback fee. Stripe.com does not have a point of sale device; however, credit card information can be manually entered for in-person transactions.
Online customer reviews are positive; the only qualm is that Stripe.com does not have, nor provide, a customer support phone number. They even go so far as to note that within their website FAQ section. Agents can be reached by email or through the real time community chat platform, Monday thru Friday, until 6pm.
In comparison to the similar online payment service, PayPal, there are some differences worth noting. Stripe.com can only process payment transactions for the U.S and Canada; PayPal's services are offered worldwide and they have the capability of processing international transactions.
The key difference, between Stripe.com and PayPal, is the setup and handling of payments. PayPal is an outside payment processing service and their clients do not have any control in the manner of how payments are accepted.
Stripe.com is geared toward web developers and companies who want more control over their customers' payments to meet their own needs.
The two services have a similar pricing platform and a bulk of their processing services are the same. It's also worth mentioning that the founders of PayPal provided capital backing for the development of Stripe.com.
If you have any experience with Stripe.com or their services, please leave your reviews below.
Stripe.com Customer Reviews

Steve N
Stripe has been holding my money (6000$) since December 23rd. They walked me through receiving my first payment, said congrats, took their fees and closed my account all within 30 seconds. After chatting with support I was told i would receive my payout 120 days from Jan 11th. My dashboard reflected that saying May 12th as well. May 12th nothing happened. I sent emails that day and still have yet to be responded too. Is this place another India scam company? How is this legal? They are legit stealing money from us and I think they spent it already and don't have it to give. Let's do something

John B
Your money on stripe accounts is not yours!
We have a problem with Stripe.
Launched a business. We were notified that they weren't ready to work with us and offered colleagues.
Colleagues wrote that within 2 weeks we can continue to use the services of Stripe and receive money.
We did what was said. Requested withdrawal of funds to your account. And we have been waiting for a response for about a month.
To our questions about when the withdrawal will be available, offers to provide additional data, the company answers badly.
Each time a different person answers. They write meaningless words - wait a little more. Without any specifics.
We have warned... that we will be forced to follow the path of complaints about the service due to such disrespect for customers. We were not answered. We ask Stripe to rectify the situation urgently.
For new users - your money on stripe accounts is not yours!
The company doesn't have a working support service!
Sincerely, I.T. Head of John Behale Trade

ZS
I sold my used phone on Facebook Marketplace. It directed me to use Stripe to process the payment. I was paid, but months later the cardholder's bank requested a refund.
My phone had been delivered long ago to the requested address. Stripe deducted the money from my account, whitout my approval stating that the buyer's bank requested it. Which is bollocks. Once someone scammed me on another platform and didnt send any items, I had no way to get my money from the buyer's account according to my bank.

Toni O
Terrible business experience with Stripe processing
Stripe stole $1,437.09 from my bank account by claiming that my guest said it was a fictitious payment. Please bear in mind that only $1,380.55 was deposited in my account. My guest has since stated that he never claimed it was fictitious.
I trusted stripe even though my brother had asked me to use another processing company. I run a small vacation rental business. I had used stripe to process card payments for certain guests before I accept their booking.
Stripe had processed this payment for $1,422.09 on March.31.2022 and sent me a succeeded sign. I accepted the guest and his family for a 7 night stay whose booking was gotten through booking.com.
Stripe took their commission and deposited $1,380.55 into my account on April 4th. Guest left on April7th. By April 15th I received a message by stripe asking me to confirm that the transaction was legit, I was alarmed because all my transactions were either for Vrbo, Airbnb or Booking guests which they have processed in the past 1year.
I sent them the booking.com reservation with my conversation with the guest. 2 days later they wrote me that Citibank had come back to them and they were done with their investigation. So they took $1,437.09 from my account. I am so upset about this, that I had to go see a lawyer about this. I chose Stripe to help me with my billing process but they tried to bankrupt me. This matter is far from over.

John T
Holding Of Funds For Months - Do Not Use
Do not use this company. They hold funds for months. My business has thousands of dollars being held right now for 6+ weeks with no answers from "customer service."

Ken B
Tech support at Stripe.com less than desirable
Stripe.com responded with generic instructions for identity verification through its dashboard, but none of them worked. I couldn't take a selfie with my mobile device, and as a result it closed my account after 10 days.
I emailed its support division on a daily basis, explaining I couldn't take a selfie. Stripe.com replied with the same message, but none of its advice worked. I even sent screenshots of the problem, but received the same boilerplate message from Stripe.com.
Needless to say, I'm upset the company closed my account. There is no tech support because it doesn't listen, or worse yet understand, emails from clients.
I recommend avoid using this website, if possible.

Secret M
Avoid Stripe, Fraud and Lost Income.
Be prepared to lose income because of Stripe's willingness to perpetuate fraud on the part of buyers. Scammers will look for Stripe so they can get away with all kinds of buyer fraud. In my case, the buyer purchased an item and then filed a bogus claim after receiving it.
Stripe refunds the scammers money and there is no requirement for the item to be returned. This was the one and only transaction I had using Stripe before they decided to discontinue my account because they suggested I was somehow a risky vendor. All because I decided to give them a try in addition to Paypal who I have been using for decades.
No one should use Stripe if it can be avoided as Stripe is a haven for scammers because it seems that Stripe is run by fellow scammers.

Julie
No customer service - still holding my money
Do not do business with this service, you cannot get someone in support to talk to, or to help! I used them for 4 years - no issue - suddenly they are holding over $1,400 because I don't have a website - whatever - I think they are underwater financially and a scam

Himalia
Stole $2,597 from me and never gave it back!
DO NOT DO BUSINESS WITH STRIPE. THEY WILL STEAL ALL YOUR MONEY.
They have taken over $2500 from me and never returned it. . The customers already received their products and I am out-of-pocket. My cost are over $2000 dollars being the markup is very small. They are trying to claim the transactions were not authorized by the customers which is a complete lie!
I recontacted all of the customers and they were kind enough to email me back stating that the transactions were authorized by them personally. I forwarded all those emails along with proof of shipping and delivery of every single one of the transactions. They claimed they refunded all the customers cause they didn't authorize the transactions!?Get this they never did! They took the money and never responded to my 15 emails.
Even if they did, why would you refund customers when I have emailed you proof (from them personally)that every transaction was authorized by them. This company is unbelievable! They are complete criminals!. I am not the only one that lost a lot of money. They are doing these to ALOT of people. I hear because they are going under. It's so scary and sad to trust someone to process your money and then have them steal it. It so wrong.

Sylvia
Stripe.com fees disputes scam
My experience with stripe
the beginning.
launched a company
Went international
Built an open payment gateway that had fraud protection
the build
we used both PayPal and stripe
​​​​​no charge back from PayPal. Fraud protect system works and was sufficient in acquired information to pass any inspection of transaction via ip.
stripe.com listed all transactions as fraudulent based on EIN numbers. We were 100 % legit. They took over 3000 in prior sales, 1200 of which came directly out of someone's social security funds. Then they complained to the authorities about harassment after stealing this former us marines money because it threw him into a ptsd episode.
They tried to return 515 dollars of that man's money, which was returned to back to stripe.com which immediately was immediately followed by his detaiNing
That man spent 2 months in jail over harassment of his social security funds being garnished illegally as stripe.com was made aware of the situation.
There is now a nocontact order between that man and stripe.com / ceo jon zeiger.
they still have not returned his cash, nor followed up with proper research on the business transactions which were shown as legit.
they even labeled donations from menial fundraisers from local friends as fraudulent.
B È W A R E
If you use this company, be prepared for being robbed, and them using the fbi, and local Authorities to cover up their own illegal activities.
their game is simply to create a system that taxes the merchant literally out of business, by way of financing and product.
we know this. Personally. Due to this experience our lives will never be the same. Thanks.
we will be seeking damages.

Angel P
I started a gofundme campaign who are partnered with stripe my stripe account was hacked, a false bank account was created and all funds diverted to the fraudulent account. I tracked the account found the funds yet stripe refused to co operate or even speak with the bank to get the funds back and work with the fraud team on an investigation!!.
Some thing is VERY VERY VERY WRONG HERE and seriously needs to be investigated!.
Are stripe themselves involved in the missing funds?. I have learned through internet searches that I am not alone in having funds mysteriously disappear from a stripe account. Imagine when I first contacted them they basically responded there was nothing they could do! even though I told them where the money had been deposited and that it was still there!!!
Now BIG QUESTION...WHY would a company so large handling such vast amounts of public funds NOT make contact with a bank following a fraud. Do they not want an investigation? and if so WHY????
Stripe should be closed down.
BE WARNED!!!!!

Imran
stripe is fraudulent company
stripe is fraudulent company, they stuck your money for no reason, i will never suggest anyone to use this worst service, also their support is world's worst support, they don't reply emails and they don't have phone support.

Jerome
Stripe.com save yourself a trouble "STAY AWAY"
This company is the worst, they will keep your money, and never respond to any of your emails.