Stoneberry Reviews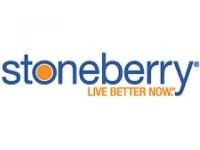 Stoneberry is an online retailer of everything you need to make your house a home, from electronics and appliances to furniture, bedding and bath products, apparel, footwear, and even personal care or "As Seen on TV" items.
How Does it Work?
Stoneberry states that every item on their website is hand picked for top quality. In addition they are based in Wisconsin and say they provide all their customer service from employees based here in the United States for the benefit of their customers.
The main goal of this company, according to their website, is to make their customers' shopping experience "affordable and easy" through the use of their Stoneberry Credit system.
Applying for Stoneberry Credit is not the same as applying for a credit card; in fact, they say you do not even have to complete a formal application process. Rather, you simply go to their website and fill your cart with the items you wish to order.
Once you click "Checkout" and provide your name and address for delivery, you will have the option to select Stoneberry Credit as your payment method. This allows you to put your overall purchase on a monthly payment plan.
To use the Stoneberry Credit, they say there are no annual membership fees, no over-limit fees, and no fees to pay your bill online. Your monthly payment amount will be determined by the overall cost of your order.
If you are unsatisfied with an item or it is damaged or defective, you can receive a refund or an exchange if you return the item to the store within 30 days of your purchase. Make sure to include the filled out return form – which you can find on the back of the packing slip which comes with your delivery – to determine whether you are seeking an exchange or refund.
If you have any experience with Stoneberry or their services, please leave your reviews below.
You may also be interested in
Stoneberry Customer Reviews

Ghost C
Beware. They allow thieves of identity to falsely set up accounts with them, and buy using your information without authorization. Then the company will try to extort money from you and have the audacity to falsely report you to a debt collector. Wicked!

Unhappy c
Do not get credit or order from these companies
Well, I was given credit limits thru Stoneberry, Masseys, Mason, and K Jordan to purchase items for Christmas. So, I purchased items and received the items. Then I try to order again and I'm told that I have to put a down payment; which btw is the entire amount of the order. So, I called and I'm told that I'm ordering too soon and I have to pay for the entire purchase because they need to protect the company. Wow, so you don't trust your customers.
Well what good is the credit amount you're given and can't order. It's Christmas, how many times do we purchase items one after another thru Amazon, Walmart and other retail stores during Christmas. Then I called to tell them to cancel my accounts and my credit line and I'm told we can't cancel until you payoff what you owe. They won't let you charge and won't cancel the accounts and credit line. Unbelievable…..
I wouldn't buy anything else from this company nor would I recommend to my worst enemy. Terrible system!,

Velvel K
Worst company ever or simply a scam.

Rhea S
Stoneberry is sketchy , consumer beware
We received a bill from this company for something we never ordered.
Calling them we were told.." the merchandise was returned"( again we have no clue who these people are) and we no longer "owe" anything.
The conversation was sketchy to say the least. We have followed up with the BBB and the AG.
Don't pay for anything you didn't order
Don't give your info .

Lois G
I will never use Stoneberry again. Their finance person can't do books right. I paid my bill, it was sent back to me in a check, my bank canceled that check refunded it resubmitted it the third time. I sent a paper check and it canceled through my bank, the next month I got another bill with balance plus interest. I called and though it was fixed so the next month got another bill plus more interest.
So I checked the BBB they are unheard of. So my next step is to contact the Att. General to get this straightened out, I do not owe them and I have all the proof.

Darice D
No joke I ordered 2 items months ago and I received only one of the items. I filled out whatever I needed to say I still wanted the item yet I have not received it. Just called stoneberry had a rep on the phone got put back on hold just to have a message come on to say they were now closed and was hung up on.
Mind you I was on hold for 20 minutes before rep answered just to be hung up on. I will never order from them again. No customer first with this company. Totally fed up!!

Suzanna R
I was a Stoneberry customer for over 10 years. I paid my bill on time on time, every month for over 10 years..After I paid my account off, I received a sale ad that stated I had $2,500.00 in credit I could spend so I ordered a bedframe for $200.00...
Then for no reason whatsoever I was refused credit when I tried to charge it..What? That's how they treat their good customers?. I emailed them several times at the address that was listed and after several email attempts, never received an email reply stating why I was refused credit..so I called them on the phone and tried to order the frame over the phone...after I placed the order, I thought everything was fine. I had no reason to think otherwise...I have always been an excellent customer...
Well, after two weeks, I went online and there it was...my cancelled order!!! Without any explanation they cancelled the order!! What kind of low class people do that??
They can take their low class company with the low class China junk they sell and go to hell and take their cheap garbage products with them...I have better companies that I buy from and am glad my ties are severed...

Cherie L
Will affect your credit score
When signing it it says it will not affect credit score its not a hard inquiry which that was a lie! Thanks for getting my Equifax 3 points lower.
Not Cool, false advertisement misleading!!

Nick B
I like stoneberry never had any issues with them at all there pricing is good I got my stuff ordered asap they give follow up emails she items ship and tracking I will order from them a lot I understand problems happen every place has issues but I like stoneberry they have been very good to me all the time...

S S
This might not, technically, be a scam, but it is certainly a ripoff
We ordered 2 items. One called a heavy duty extra large dog crate. It is flimsy and won't stay up. It is NOT extra large. The second one was a 2-piece bathroom set that came out amid several bits of loose carpet material. Thinking it was just poor packing procedures we put it down. It is very small compared to pictures, VERY thin and that carpeting material? It came from the product which is falling apart and leaves dye on wet feet. Since it's a red product it looks like someone's leaving bloody footprints. Very disturbing event.
Trying to return and cancel this, they want us to pay to ship them back.

joey
Stoneberry is very unprofessional to their customers along with their business in general. They wIll try to rip you off with their marketing schemes and check you out as if they honored ther price discounts but then charge full price.. I Could just imagine how many times that they have gotten away with it.. They are very fraudulent with their practices and cant't believe their has not been a class action lawsuit filed against them because of it, but does make sense that they have an F rating from the Better Business Bureau. youve been warned