Speedy Net Loan Reviews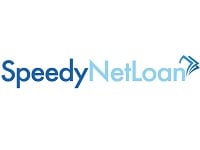 Speedy Net Loan, found online at SpeedyNetLoan.com, is a loan matching service which claims that they are the internet's most popular and trusted cash advance matching service, for borrowers of all means.
How Does it Work?
According to their website, everyone encounters issues that requires them to need extra cash now and then, including emergency repairs, medical bills, and impulse shopping among others.
Avoiding late payments and fees is important for a variety of reasons, and Speedy Net Loan helps people avoid these issues by providing them with short terms loans of up to $1000 with possible approval in just seconds, and the ability to get the funds wired to your account overnight.
Unfortunately, many people who have lower credit scores or difficult financial situations may find that it is extremely difficult for them to receive loans from traditional banking institutions.
But Speedy Net Loan says that they help thousands of Americans gain financial freedom every day, regardless of their credit standings.
In addition they say that they work with a nationwide network of lenders and financial institutions, providing the highest qualified loan amounts at the lowest interest rates possible.
All you have to do to apply for one of their loans is fill out a brief application which they say will only take you five minutes and only asks for your most basic information, like your name, email address, residential zip code, and employment information.
After you submit your application you will receive quotes from potential lenders and it will be up to you to read the Terms of the loans you are being offered. You are never obligated to accept any loan that you don't feel comfortable with.
Once you do accept a loan, however, it will then be up to you to make sure that you follow all of the lender's Terms and deal with that lending institution, rather than with Speedy Net Loan.
If you have any experience with Speedy Net Loan or their services, please leave your reviews below.
You may also be interested in
Speedy Net Loan Customer Reviews

Jack S
entered all my information and I started getting at least 10-15 scam emails from fraudulent loan sites

Paul
Just another spammer. Sends illegal email
This company is a joke. They keep sending spam to 2 email addresses every one is forwarded to the feds. Maybe then they will stop. Just another low life company.