Solar America Reviews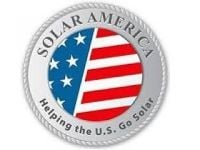 Solar America is a company that aims to connects customers to solar panel and solar shingle sellers and installers.
With the rising cost of electricity and the increased attention toward alternative energy sources, Solar Power has become highly attractive to consumers.
Free estimated quotes for solar panel installation, with no-obligations, can be obtained by filling out a simple request form on the Solar-America.org website or by calling their customer support experts.
The cost of putting a solar panel system on your residential or commercial property depends on how big you want it to be. With government rebates and incentives, your average savings can add up to a total of $15,000-$20,000, which is almost half of the cost.
Solar-America.org not only provides quotes but they connect homeowners and companies to qualified solar energy installers who are licensed and insured, typically within two business days.
It is imperative to hire the right solar installer to make sure it is done safely and economically. If it operates effectively, without down time, there is no doubt it will increase the equity in your home.
While many consumers want to have a solar panel system installed, the biggest complaint is the high cost of doing so, even with government incentives and rebates. These installation companies recognize the price is very high, so they have implemented monthly payment options, financing and leasing arrangements.
Additionally, financing these solar systems is afforded with low interest rates and sometimes there is no initial down payment.
The cost of this alternative energy solution, spread out over a period a time, saves you a substantial amount of money on your electric bills, the average savings is 70%.
The amount of savings will start to accumulate as the cost of electricity continues to rise. Using a solar power source of energy is the start of new measures aimed at protecting the environment and will additionally aid in conserving America's natural resources.
If you have any experience with Solar America or their products, please leave your reviews below.
You may also be interested in
Solar America Customer Reviews

Marc v
Deceitful, Lying Marketing!!!!!
False advertising, saying it is FREE in Colorado!

Trip J
They Sell Your Information
They claim not to sell your information, but go read their policy at: https://www.solaramerica.com/privacy-policy/
Selling Personal Information: We are a lead generation company and are in the business of selling personal information about our users and visitors to third parties, such as, without limitation, solar energy providers and energy efficiency consultants/auditors.

Hayden H
Excessive call spam, despite not being a potential customer
It seems I have also been placed on their call spam list.
4 calls in 6 hours. It should be noted that I am NOT A HOMEOWNER.
What a joke of a first impression.
I don't know if it's illegal, but I'll certainly recommend against them on principle.
I just double checked www.donotcall.gov, and I'm on the do not call registry.

john s
Solar America has been calling everyday, 2 and 3 times a day, for the past week. I've asked them to stop and even blocked their number but I'm still getting calls. I would never do business with this company even if I wanted solar.
Please leave me alone, I DON'T WANT SOLAR!!!!!!

Disatisfied c
I am tired of Solar America calling my home 5 or 6 times a day. I have repeatedly asked them not to call but the calls keep coming through. I have asked them to take me off their list but they just hang up and then call a couple of hours later. PLEASE MAKE THEM STOP!!!!!!!!!!!!!!!!!!