Smile Direct Club Reviews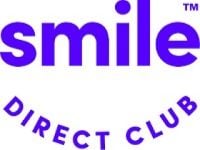 Smile Direct Club Customer Reviews

Wes
After six months of use and $2,000.oo out of pocket, I have nothing. Things looked good for the first four months but the last two were terrible. At the end of treatment my teeth would not mesh and I was not able to bite with front teeth nor chew with the molars. After contacting customer service via e-mail, I received this response - We are sorry you are not happy with your new smile, would you be interested in trying another impression and more aligners? They messed my teeth up and wanted to sell me more of the same to correct their problem. Save your money and look somewhere else.

Tatiana K
First of all, they will tell you that you are a candidate to lure you in. I do not have as hard case as some of the people, but because of the premolar, my front teeth will never be straight.
"Teeth are constantly wanting to shift, so yes, when you have the aligners out, your teeth will move back to where they previously were because they have not settled. " - per there email.
I will have to wear retainer till the rest of my life at night. SO till the rest of my life I will pay 99.00 dollars to renew that retainer. Not bad?! Right!
"Once you are done with treatment, you will be able to order retainers. The retainers will settle your teeth so they will not move. You will only wear the retainers at night, however, you will have to wear them for the rest of your life if you do not want your teeth to shift back. This is vital in any treatment that moves teeth, including the traditional orthodon'tic appliances. " NO ONE told me this before the treatment! Which I believe, is a scam!
They work only with your front teeth: from K9 to K9. They call it "desired U shape" which will cost me 99.00 every time when I will decide to renew my retainer. And again, no one told me about it.
It is a trap. DO NOT GO WITH THIS METHOD. It does not help, you will be stuck with it, and and the end you will pay even more than those regular braces. It will NOT give you a desired result, because the smile it is NOT only about the look, it is also about your health.

Anon
Horrible customer service
I have never delt with a company so unprofessional. They are always nice when you talk to them, but nobody cares. You just get the "sorry for the inconvenience" line every time. I am a person with a lot of patience but this is getting really ridiculous. Every month it seems, I have to call them about an issue. My aligners aren't here / They never shipped /Or whatever else may be wrong. I once had to call every day for a week to get an answer. They will tell you that they will take care of it but nothing will happen. I ordered a replacement for a cracked aligner and now two months later never received it. I just called the other day since I did not receive my aligners this month, and today I got the same month in the mail that I'm currently wearing. Try to steer clear of this company if you wish to fix your teeth. I would've rather paid the extra and done Invisalign.