Sleefs Reviews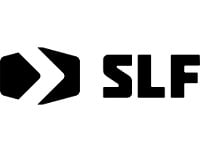 You may also be interested in
Sleefs Customer Reviews

Mike T
Don't use. Shipping sucks.
It took over 2 weeks for a simple headband that is an "in stock" item to ship. Now that it shipped the estimated arrival date is still over a week away. When I received the "congrats your item has shipped BS email, it took 3 days from creation of the shipping label before it arrived at the shipper. Very poorly run operation. Will never buy from this site again.

Everson K
Buyers beware, this company has a really good tactic for locking in consumers and taking there money. They understand how systems like PayPal, credit card companies, and shippers work. So they use these methods against you. This is clearly not an American business most of there products are made in China if not all of them. I'll get to my story. I ordered for this company about 3-4 weeks ago. When my order came in I had a size small instead of a medium size pants. Through email I asked if I would be able to get my money back for the product they said only store credit. Which was only $21 now I'm obligated to pay shipping. Or order more more product. So I order more product 3 tight pants which they changed to only 2 items, whatever it's not like this hadn't been done before. I wanted the product to get here fast. So I up my shipping to fedex . They wouldn't let the driver release the package and instead required that I be available to sign off on that package. I am not home during the hours available of drop offs. I'm seriously considering walking away from all this. And just contesting the charges through my credit card. Do one to others as you want them to do unto you. I'm not going to fight fire with fire, but I don't want anyone to go through this please be careful shopping with companies like this. If you were lucky enough to not have been taken advantage of that's great. My suggestion is to take a picture before and after submitting your order. And to do your review on new companies.

Richard
They post sales after u pay
They posted all my items on sale days after I ordered and wouldn't refund the differents

HJF
BUYER BEWARE
Communication was great - regular updates from the company via FB Messenger post-order through shipping and delivery. But when I responded to let them know they had not sent two of my items and one item was wrong - their communication became exceedingly slow. Finally, I was sent a one sentence response - "According to our shipping department, the weight of the packet indicated all the items were shipped." That is it. So I responded back with images of the packaging and products showing exactly what was in the package delivered. There was no way two additional pairs of slides could have fit in that envelope. Then I also sent them a scan of the packing slip showing exactly what their shipping department had included in the package - the packing slip itself showed they had sent only 1 of the 3 pairs of slides I had ordered. NO RESPONSE.
So, I sent the same information, images, and PDF copy of the packing slip to their email address. Again - a 1 sentence response: "Please provide an image of the packing slip." I had already sent them the PDF of the packing slip - TWICE.
I've asked for a refund of the items they never shipped. Not surprising that I've yet to receive any further communication from this company. They never even offered to correct the item they sent which was incorrect - despite that I sent them pictures of that too. If you don't want to lose your money to a company that won't own its mistakes, don't buy from Sleefs. I wish I'd read the other reviews before purchasing anything from them.

Kelly M
Sleefs Customer Service is Horrible!!
Let me start by saying that I do like their products. However, arguing back and forth with a customer service representative is a huge waste of time. I have much experience with their compression tights, as all five of my boys wear them for sports. I have purchased sizes XXS-L. I can tell the difference between sizes. My last order they messed up the sizes horribly. When I contacted them, I was told the sizes were printed on the tights incorrectly. Even if they were, the sizes still weren't what I ordered. After much back and forth, she insisted the correct sizes were sent. She would not correct the situation. I have never dealt with such an ignorant woman. If sleefs wants to keep me as a customer, they need to hire new employees!

Gizmo
I was scheduled to have brachioplasties ( surgery on bilateral upper arms to remove excess tissue and skin) I wanted a compression sleeve to wear after surgery to help reduce swelling. I ordered from Sleefs.com. The product was sent quickly and they are high quality. Most importantly there is only one seam in the garment and you are able to control where it ends up so it doesn't put pressure on the surgical incisions. On Tuesdays they have an online deal where you can purchase a single Sleefs for $5 . Best money I spent prior to surgery! My surgeon was even impressed and said that they are made better than some if the medical compression garments that sell for more than $40 each!