SkinStore Reviews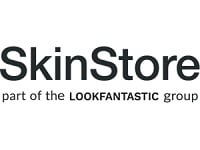 SkinStore is an online retailer for beauty and healthcare products which states they have been a trusted source of the latest and most innovative clinical skin care and luxury spa products for over 18 years.
How Does SkinStore Work?
According to their website, the SkinStore.com website was one of the first available online stores to stock their inventory with dermatologist-created and recommended products which are available to customers worldwide.
Today the website says that they carry more than 7,500 products in more than 250 different brand names across hair care, cosmetics, men's, natural, and fragrances.
In addition they also offer a section of their website created for both men and women looking for either information or advice on how to achieve healthier skin and hair.
This section is run by a professional esthetician consultation service, provided for free at SkinStore.com, and will include information on specific problems, conditions, ingredients, and more.
Customers can go to this website and search through their inventory by the categories into which they have been divided, including Brands, Skin Care, Cosmetics, Hair Care, Natural, Men, Gifts, Tools, Fragrance, and Specials, or by using their website's search feature to find a specific product you are interested in.
Cost/Price Plans
As an online retailer of many different skincare and beauty products, the items that you find on this website are likely to vary widely in price, especially when you take into consideration various sales and promotional deals.
That being said, the website does promise that any order which totals more than $49.00 will be provided with free shipping, as long as the items in your order qualify.
Refund Policy
The website states that all purchases made at the online SkinStore are backed by a 100% satisfaction guarantee. This guarantee promises that if you are unsatisfied with anything you receive from their store, you have 30 days in which to return them.
They do ask that customers return their purchases with all the included "parts, pieces, printed materials, and accessories," in the product's original packaging, and customers are asked to contact Customer Service for a Return Merchandise Authorization before mailing your return in. Customers who received free samples with their order are welcome to keep them.
It is important to note that the website states that if you have an item that you are dissatisfied with that you would like to return after the 30 day window has passed, that you please contact their Customer Service team anyway as they would still like to help you in any they can.
Customer Service Contact Info
Customers who wish to contact Customer Service with questions, concerns, or complaints can do so by phone at 888-586-7546 or by email at [email protected] or at [email protected], depending on your specific issue.
Reputation
This company appears to have mixed reviews at this time, with many customers detailing positive experiences, an appreciation of their large selection, and happiness with the information available for free on their site.
Of the negative reviews which were available, unfortunately most of them expressed displeasure with the Customer Service team, who they felt were not sufficiently helpful when they experienced a problem.
One comment that was repeated more than once as well had to do with being charged immediately for a purchase that was backordered significantly and which they didn't receive for many weeks after they paid.
Competitors and Alternatives?
Online beauty supply and skincare stores are fairly popular and include well known competitors like Sephora.com and DermStore.com.
If you have any experience with SkinStore or their products, please leave your reviews below.
You may also be interested in
SkinStore Customer Reviews