Skinn Cosmetics Reviews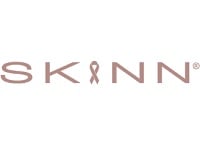 Skinn Cosmetics is a company and product line created by professional makeup artist Dmitri Jones.
How Does It Work?
The website is designed to provide users with access to beauty tips regarding both skin care and make up application, through their Behind the Brush Blog and Skinnovations sections.
The website also gives users access to the Skinn Store, where they can purchase products of all kinds depending on their personal needs and skin care and beauty goals.
Reputation
Skinn Cosmetics has such a wide range of products that there is no one overall positive or negative reputation for their products - some are very well regarded by users while others aren't loved as much.
Customers should do their best to find reviews for the specific product they are interested in buying.
Customer Service Contact Info
You can contact their Customer Service team by phone at 866-346-4874, by email at [email protected], or by traditional mail at 4733 Torrance Blvd., Suite #974, Torrance, CA 90503.
Cost & Price Plans
The Skinn Cosmetics website and store hosts a wide variety of products, from Cleansing and Treatment products to Make Up and Brushes to Body Treatments and Kits and Specialty Items.
With such a wide range of products available in a variety of sizes and with a variety of ingredients, their price points also vary greatly, with some products priced as low as around $30 and others around $200.
Refund Policy
Unfortunately the Skinn Cosmetics website does not detail any refund, return, or guarantee policies on their web pages or in their Terms and Conditions.
Customers who are concerned about this should contact Customer Service in advance to ask about refunds in case of dissatisfaction.
If you have any experience with Skinn Cosmetics or their products, please leave your reviews below.
You may also be interested in
Skinn Cosmetics Customer Reviews

Jolene G
Why has dimitri discontinued his former skincare lines?
The new formulation of dwp dries my skin and I don't wake up looking plump and refreshed as when dwp had nac and immortal jelly fish plus there was one more "Secret sauce" ingredient in there that went along with the nac.
Now dwp is nothing like the original and if it's a matter of cost to keep those aforementioned ingredients ....Then charge more, b/c they were worth the difference.
I remember 10-12 years ago loving your products so much, but thinking in the back of my mind, "I sure hope he never changes these products to go cheaper in ingredients" and I do think now that you have.
We would pay the difference to have those aforementioned ingredients still in the dwp.